Class One
Welcome to class 1 - Croeso i ddosbarth 1
Staff
Mrs S Robinson - Class Teacher
Mrs Catherall - Nursery Nurse (Class 1 and 2)
Mrs Woodley - Classroom Support Worker
Mrs Fray - Classroom Support Worker
Class 1 Weekly Routines:
Monday
Reading books to be returned to school. Library books to go home.
Tuesday
PE
Friday
Library books to be returned to school. Reading books to go home.
PE
On World Book day we enjoyed dressing up and sharing our favourite books with our friends.
Spring Term - 1st half
This half term our topic is......
'We're off on a journey!'
The children have enjoyed sharing and discussing their thoughts and ideas for our topic 'We're off on a journey'.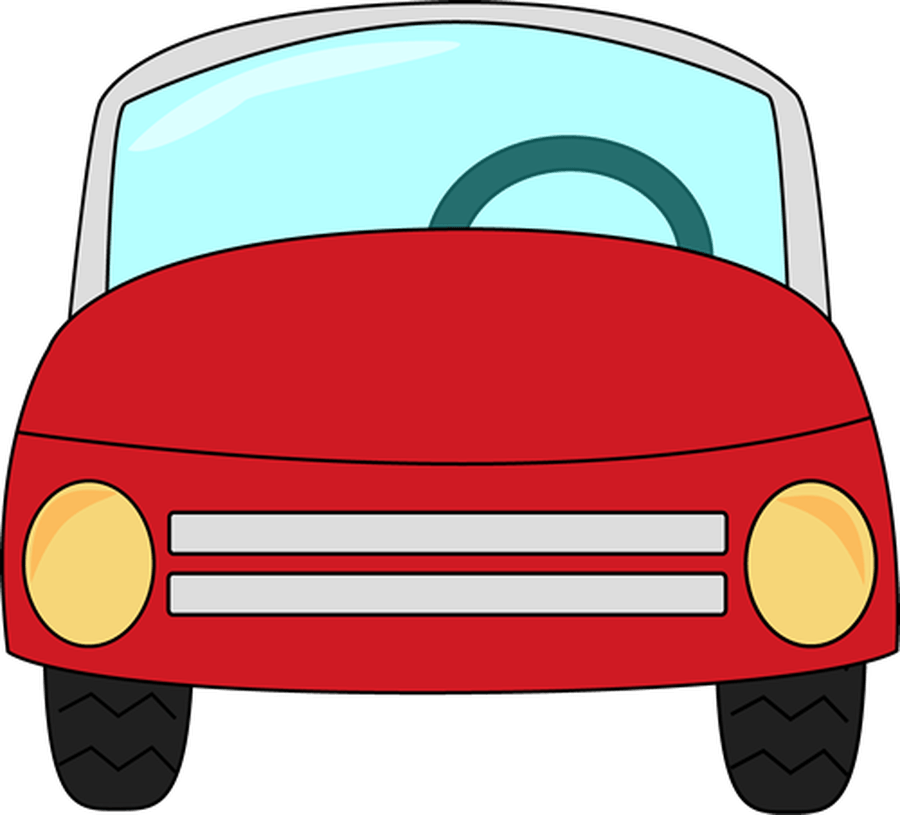 They had a visit from Aladdin who needed the children's help to fix his magic carpet when it suddenly crash landed in our classroom.
Aladdin asked the children to become his 'Magic carpet makers' so they could help him find a solution to his problem.
The children came up with some creative and imaginative ways in which to put the magic back into Aladdin's carpet in order to make it fly again - making a magical storybook, creating wands, concocting glitter and sparkle potions and building with magical tools.
Hooray we did it. Aladdin's carpet can fly again.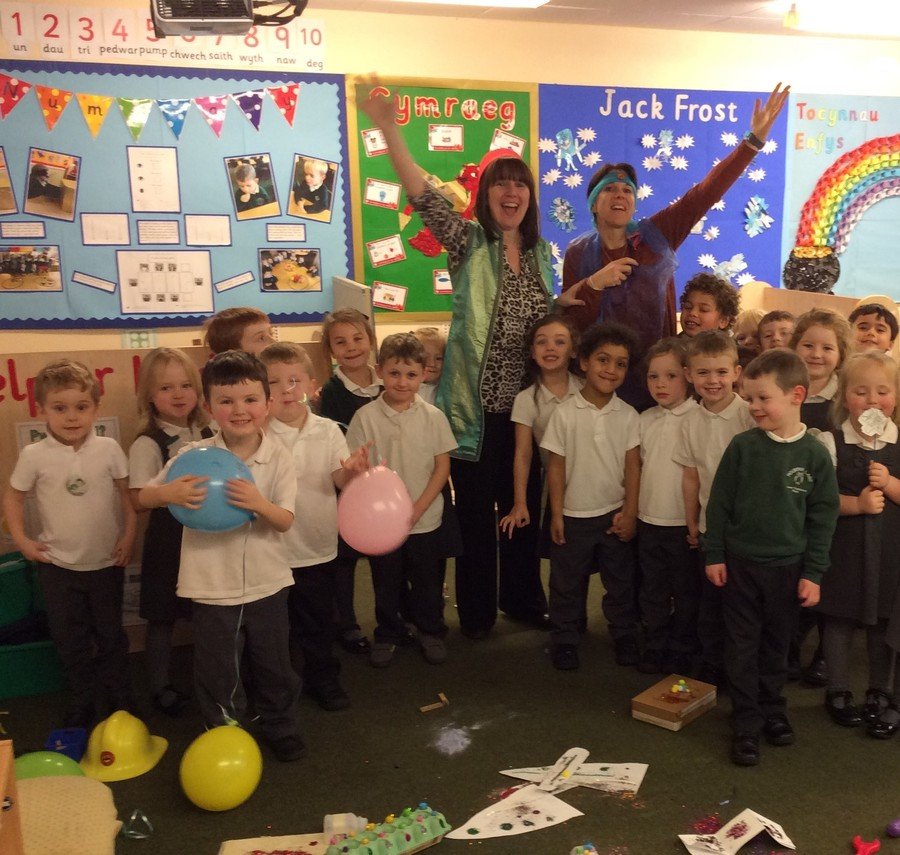 We decided to transform our role play area into an Airport. Class One have been having lots of fun taking on a variety of roles and visiting many exciting places around the world.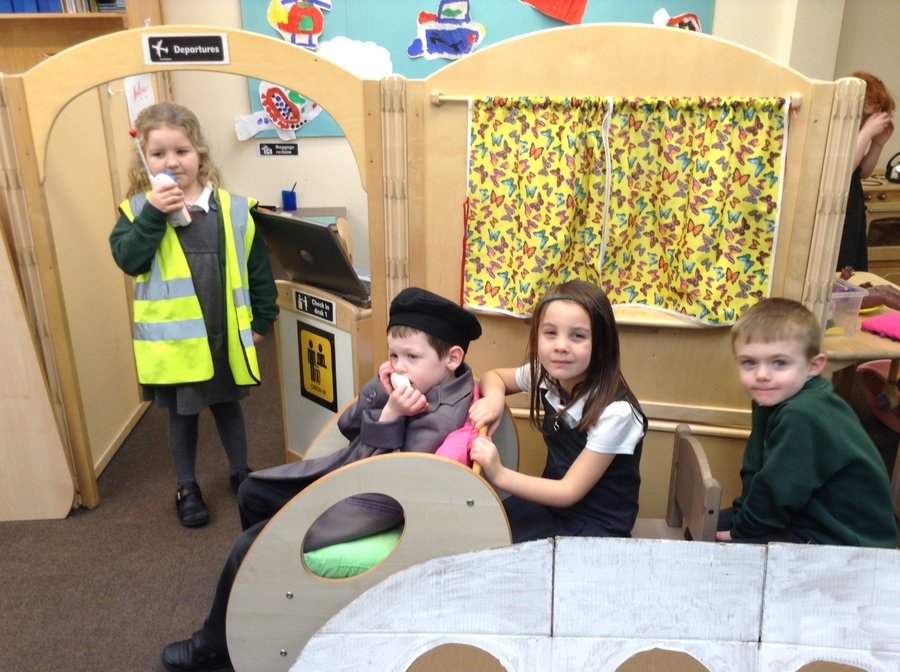 We listened to the story 'Whatever next' by Jill Murphy and have planned lots of exciting activities to undertake during Sparkle time.
Making rockets in the Construction area and in our Outdoor classroom.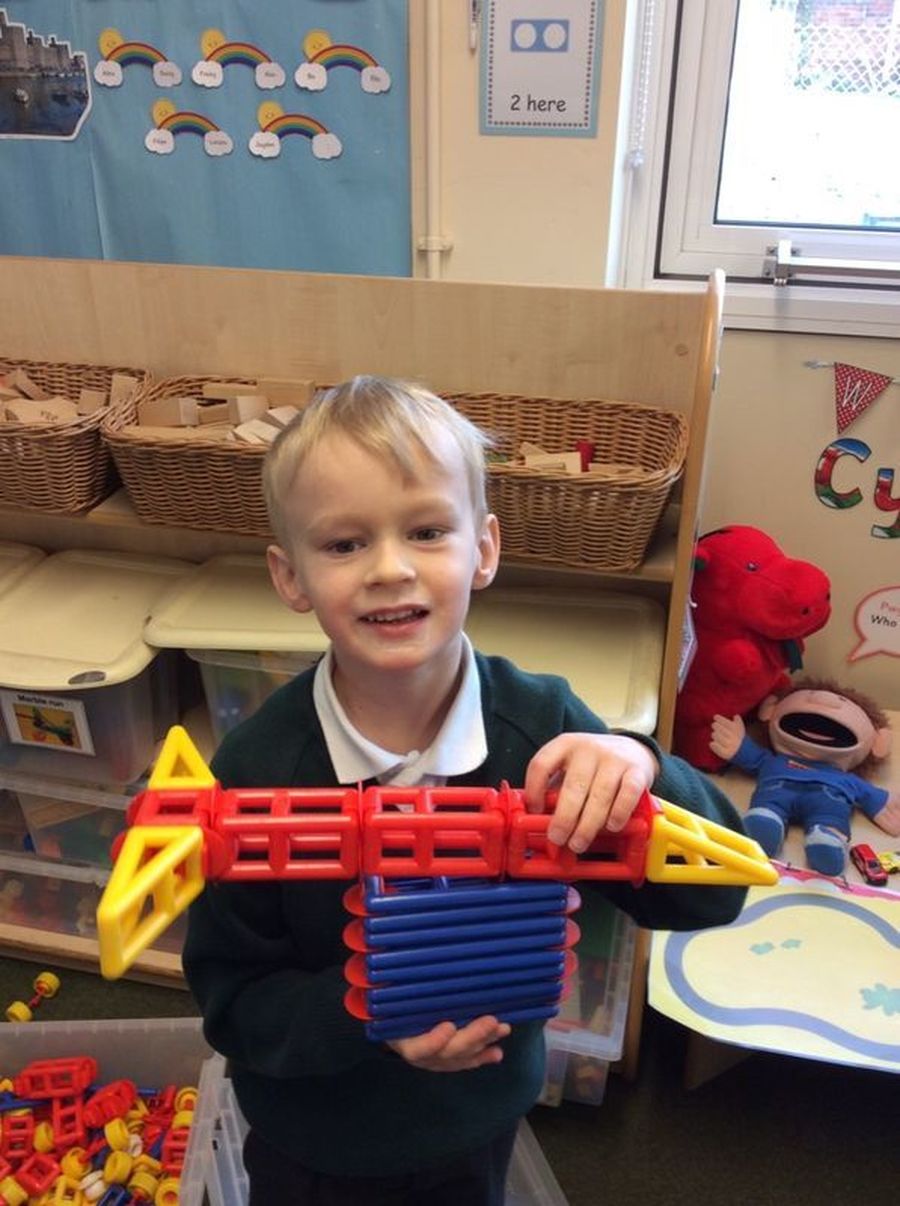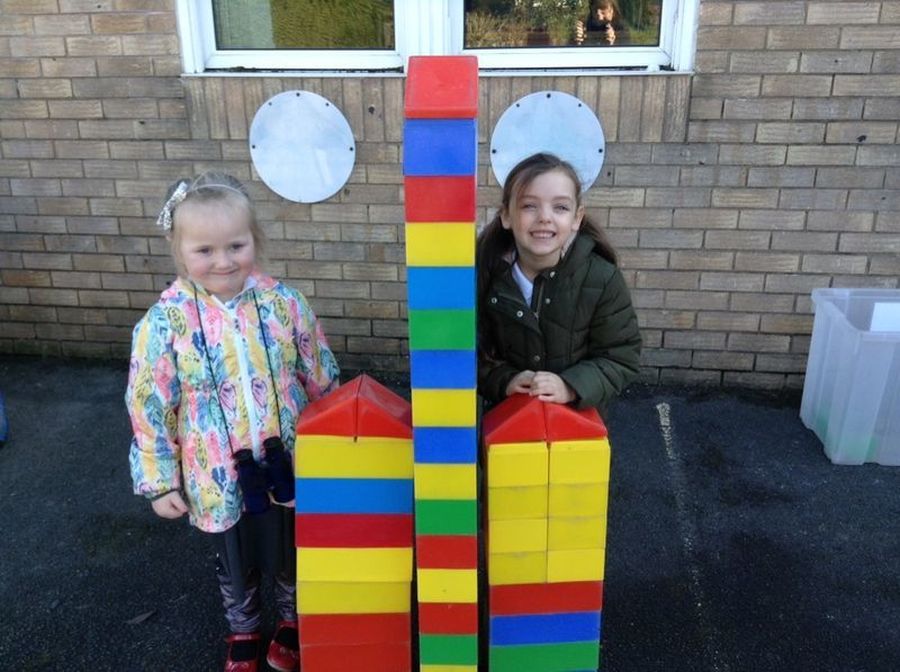 Creating aliens in the play dough.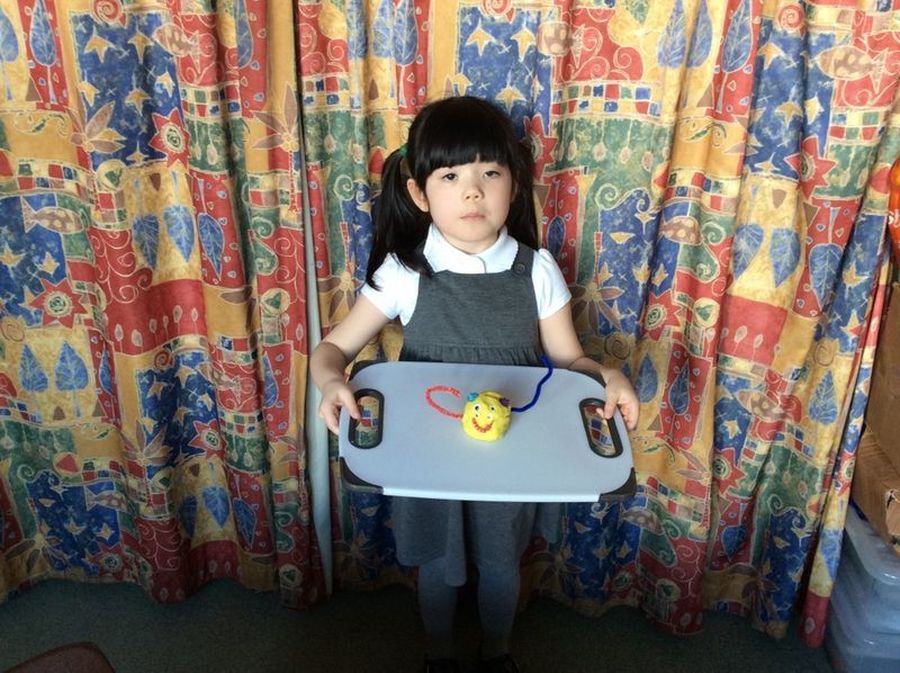 Using 'Kiddle' to find out about Space.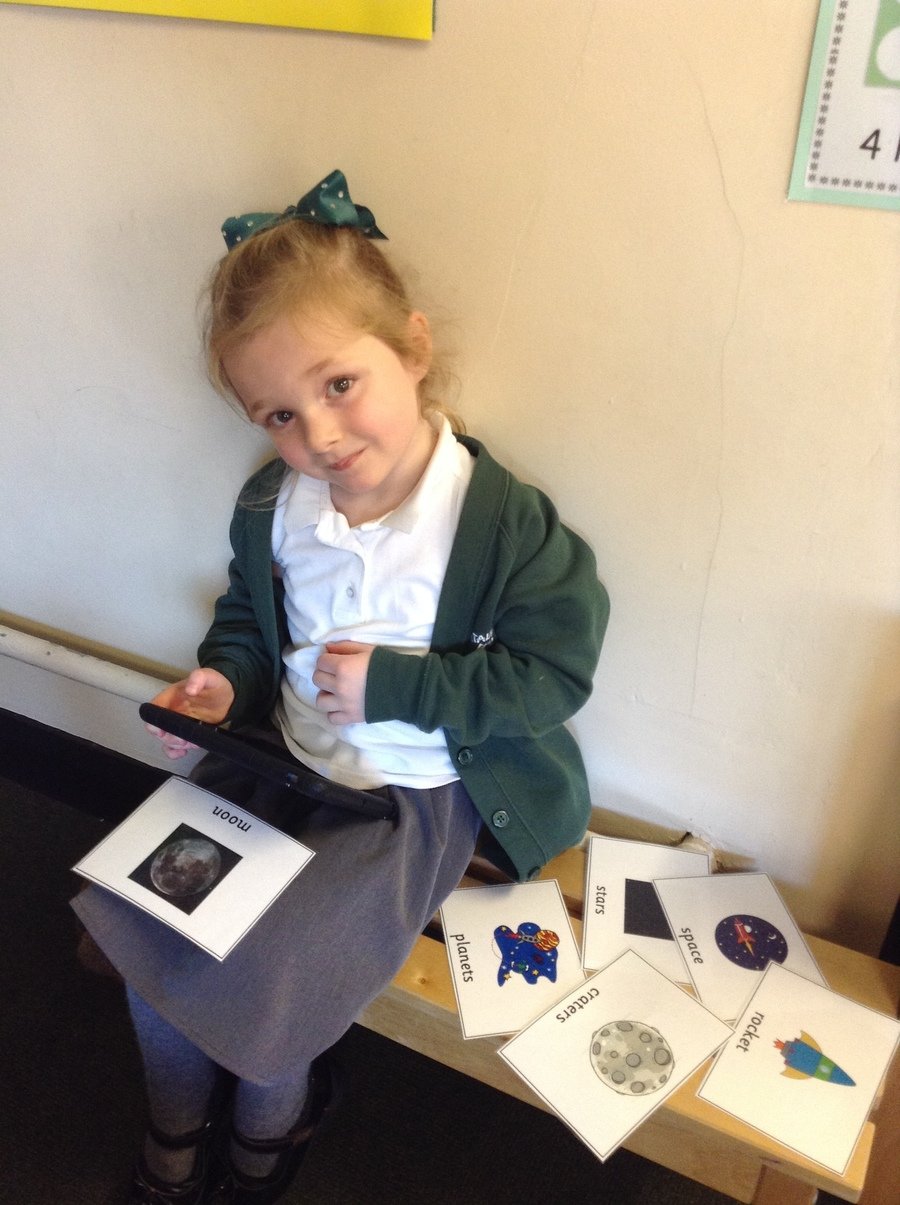 Class One have been busy working collaboratively to create their own road maps.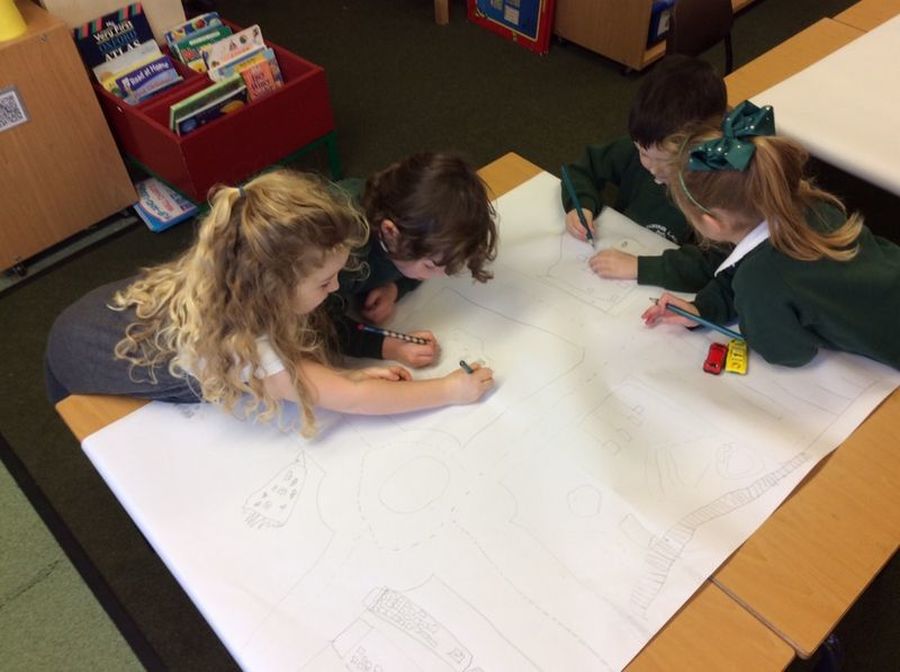 We went on a walk around the local area identifying attractive and unattractive features.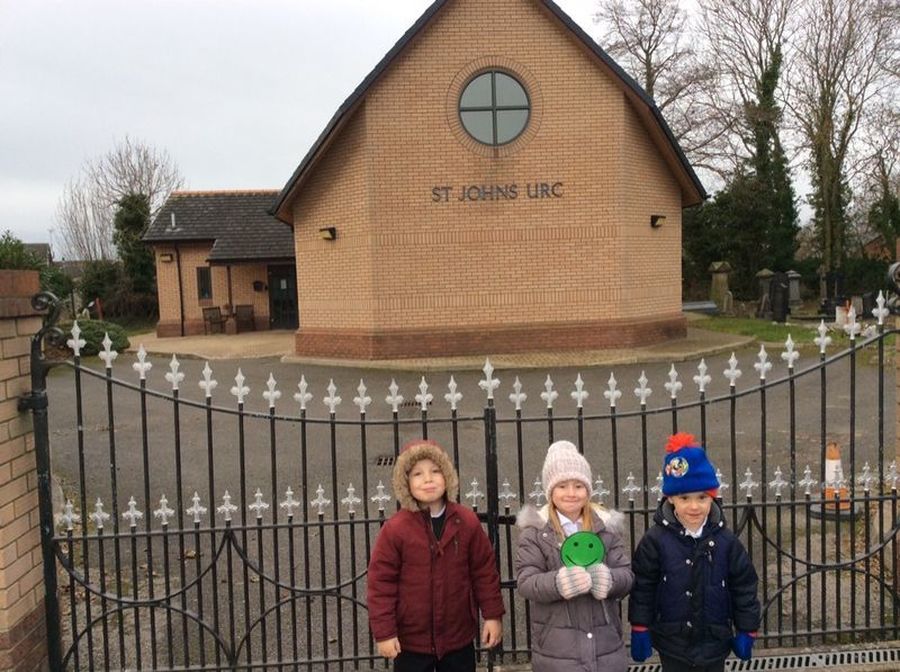 One afternoon, Aladdin's magic lamp appeared in our class. Inside was a message explaining that Mr Gumpy needed our help to build a new boat to transport his animals across the river. We began by exploring and investigating materials that float and sink.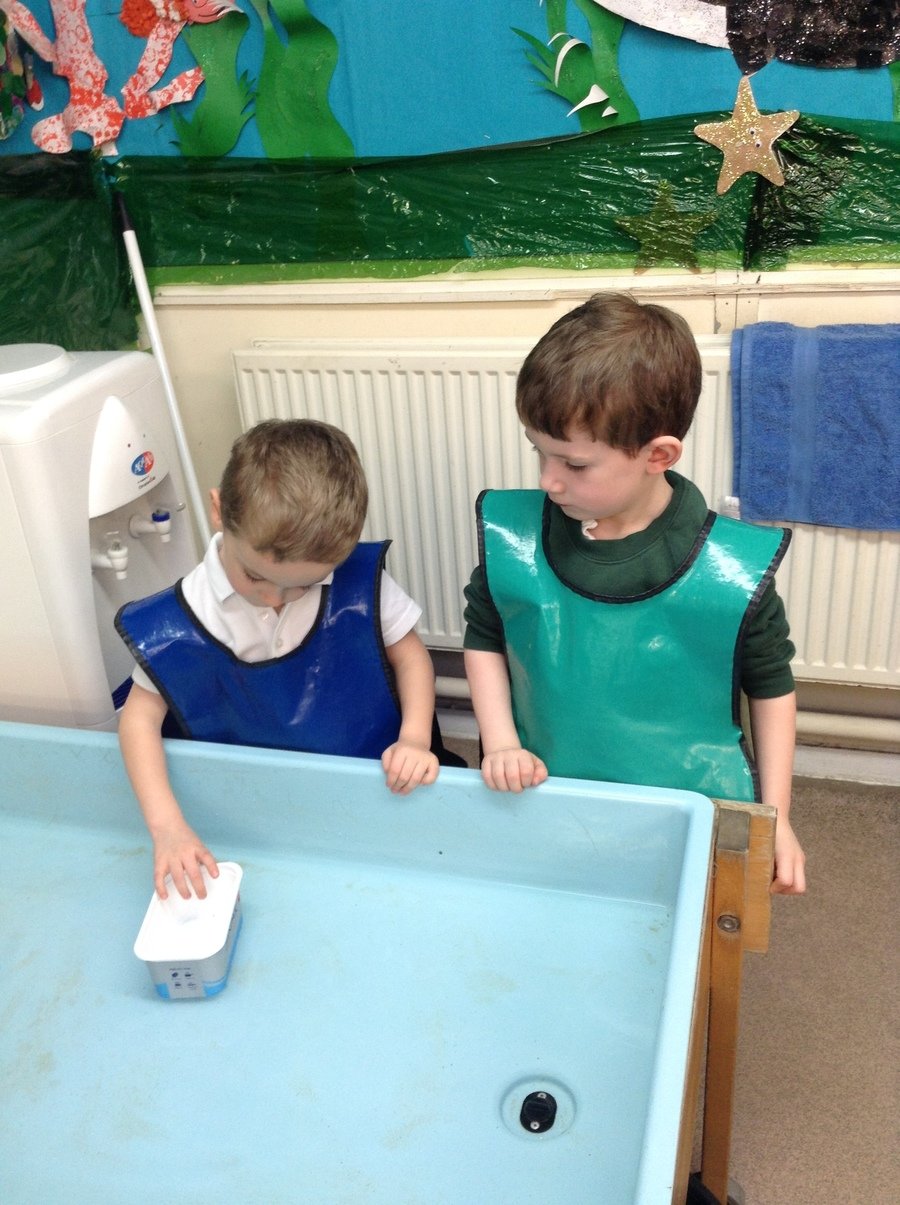 Then we worked as a team to design and create a new boat for Mr Gumpy.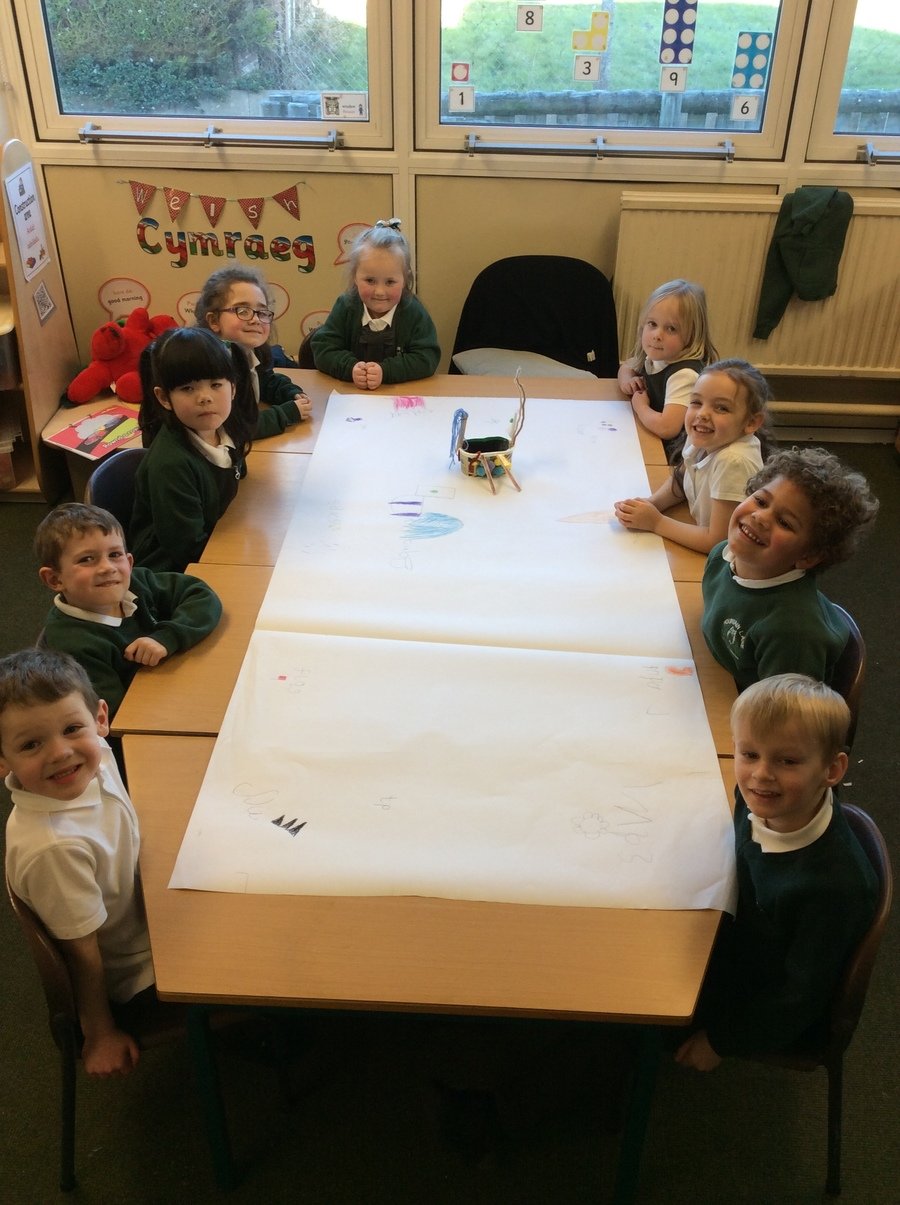 Class One have also been learning about Road safety. We explored, through role play, some of the different ways that we can keep safe when crossing the road.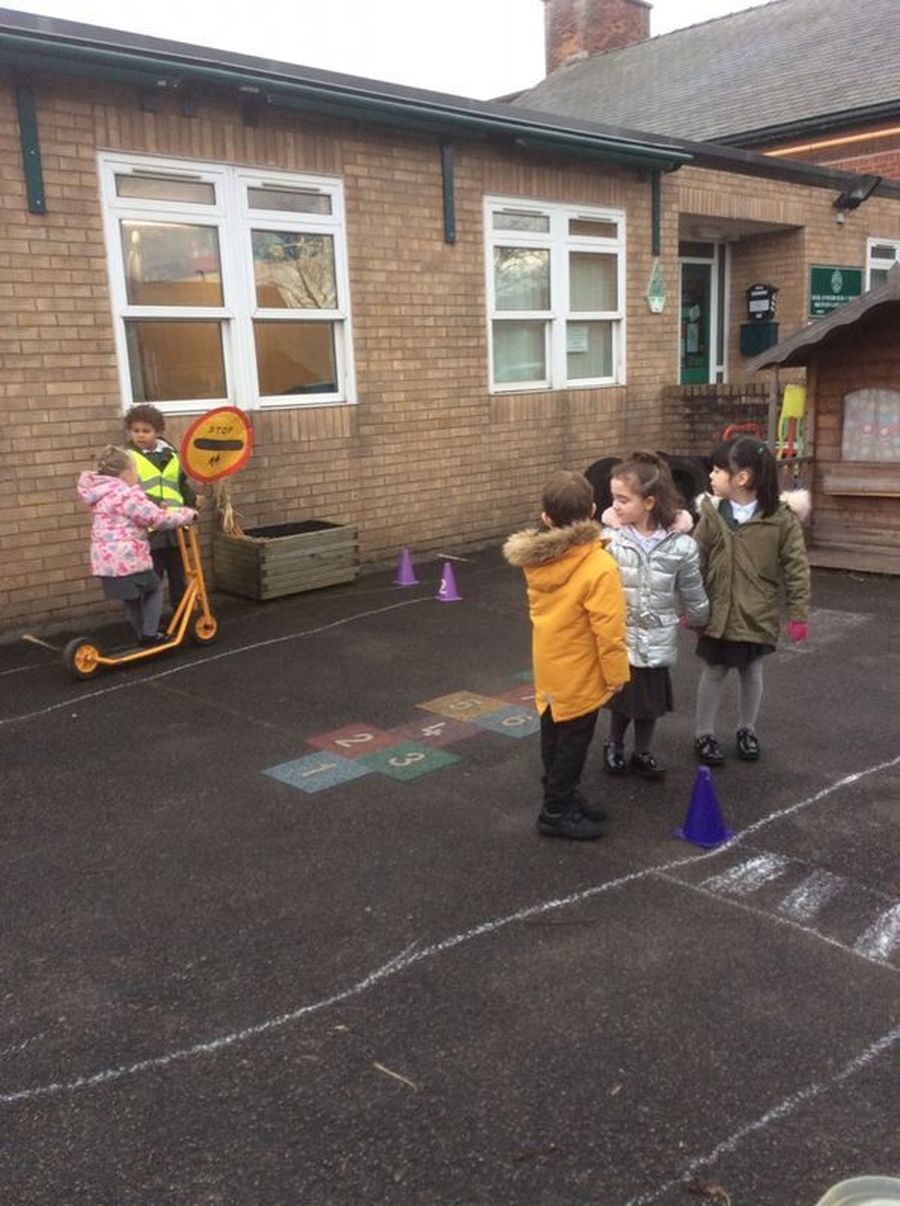 We undertook a traffic survey outside our school and recorded the number of vehicles that we saw on a tally chart. We then entered our findings into a simple graphing program to create a pictogram.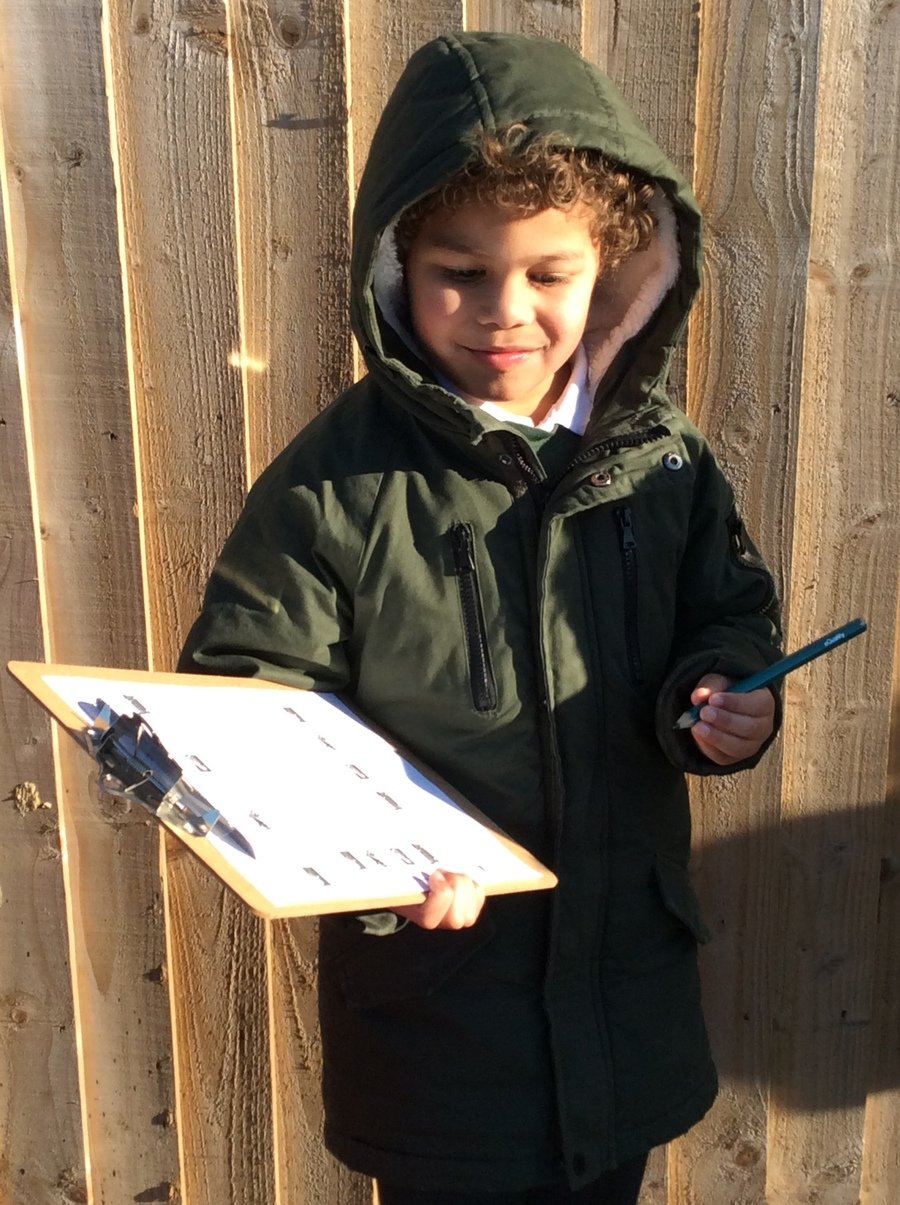 Autumn Term
This half term our topic is......
'Marvellous Me!'
The children have been very busy planning what they would like to learn about our topic - 'Marvellous Me!'

We began our topic by watching a video clip about Doc McStuffins.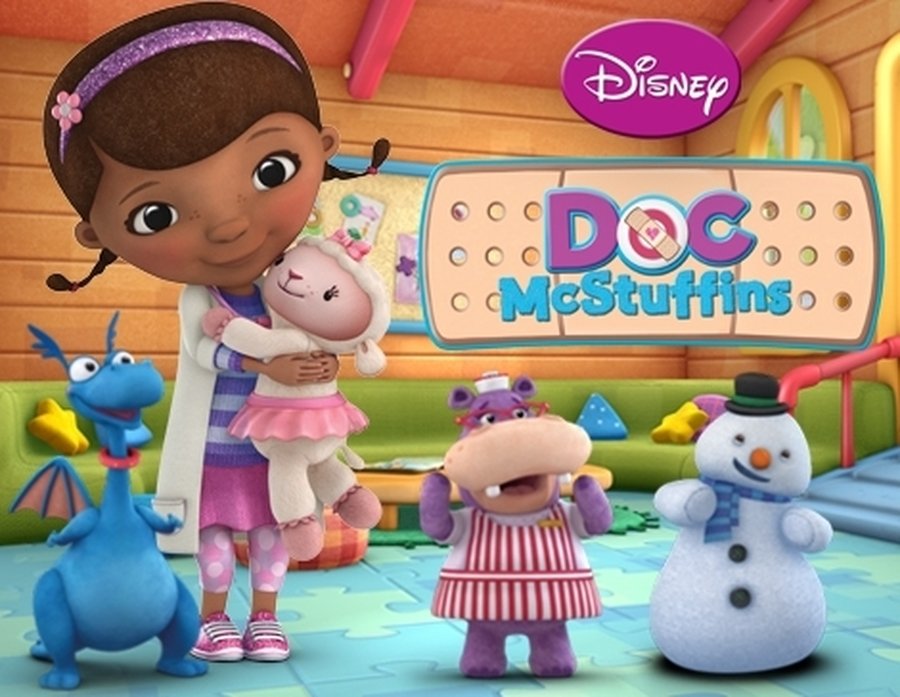 We decided to make our role play area into a hospital and are having great fun looking after all the poorly toys.
In school we have been learning to name different parts of our bodies in English and in Welsh. We have also enjoyed singing topic related songs and rhymes.
We thoroughly enjoyed sharing and talking about ourselves and the exciting and special treasures in our 'Treasure boxes' that we created at home. We found out lots about our friends and their interests and hobbies.
We are now exploring our senses. Class One decided to go on a listening walk around the school grounds. We used an i pad to record the sounds that we heard and added a voice over to accompany it.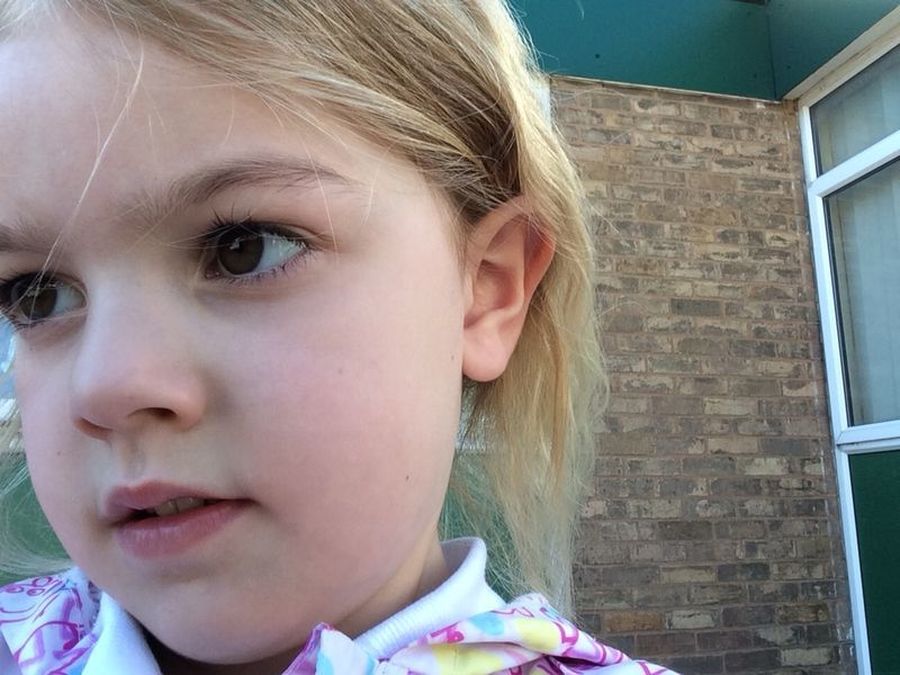 To explore our sense of touch we decided to play a 'treasure feely box' game. We put our hands inside the box, described how each object felt and tried to guess what the object might be!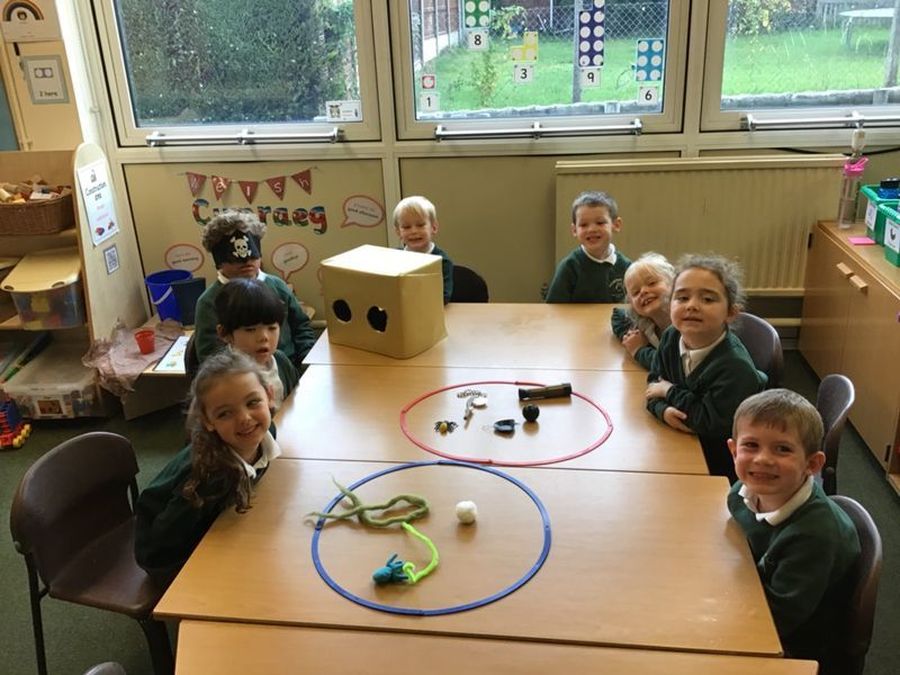 We had so much fun using our sense of smell to guess what was inside each of our 'smelly pots'.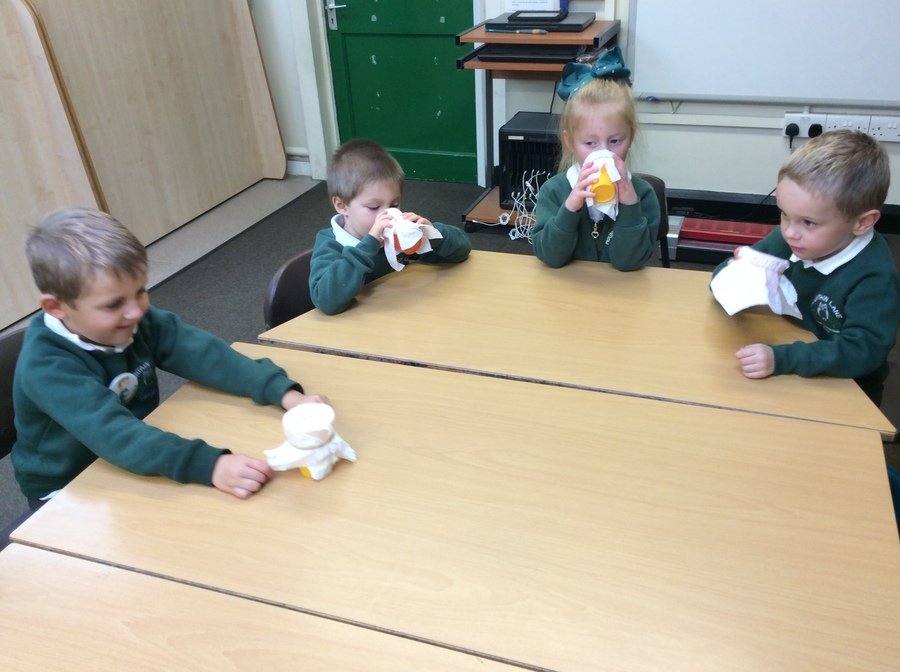 We decided to go on a treasure hunt to practise using our sense of sight. We followed the instructional clues/directions to find the pirate's buried treasure. But we couldn't open the treasure chest so we had to hunt for the magic key to open the box.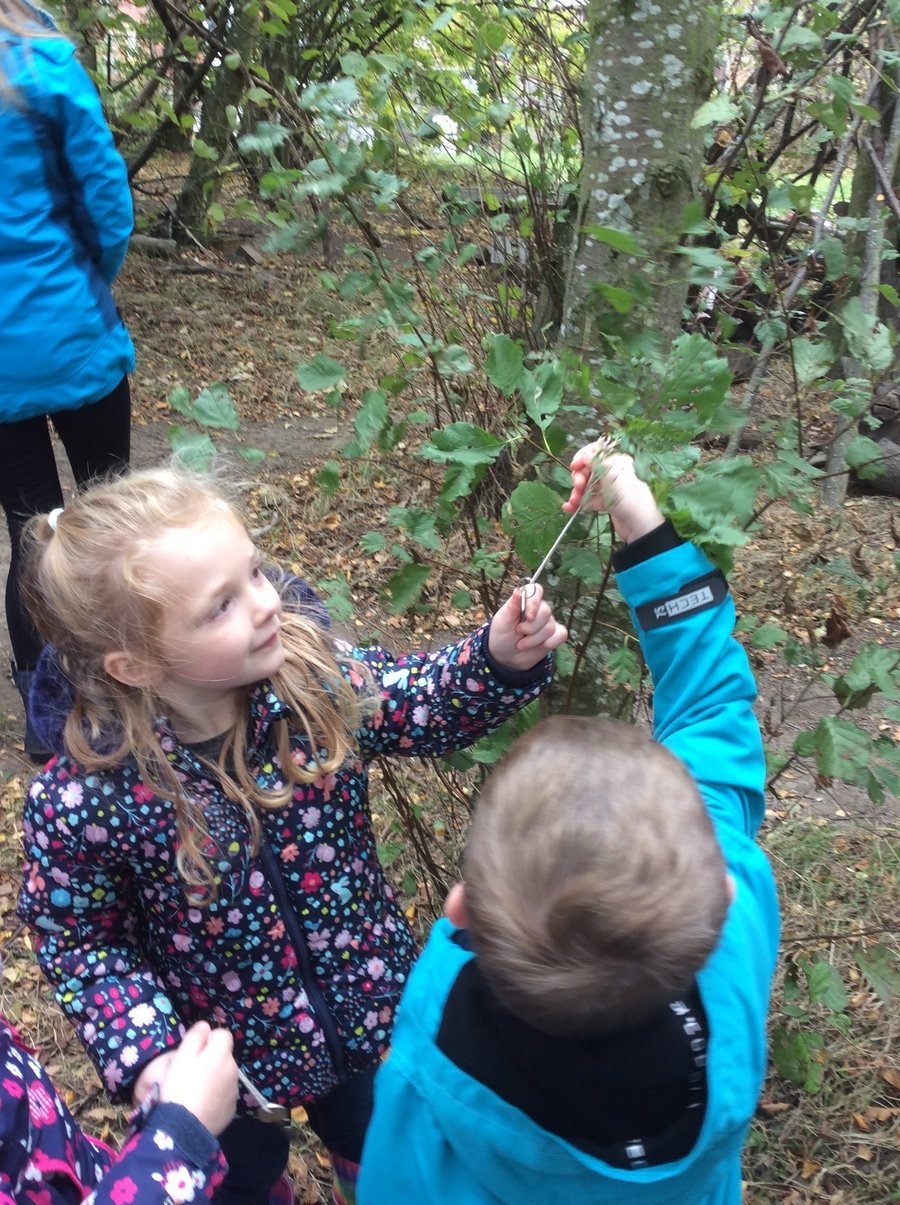 Eventually we found the key and enjoyed eating the yummy treasure inside!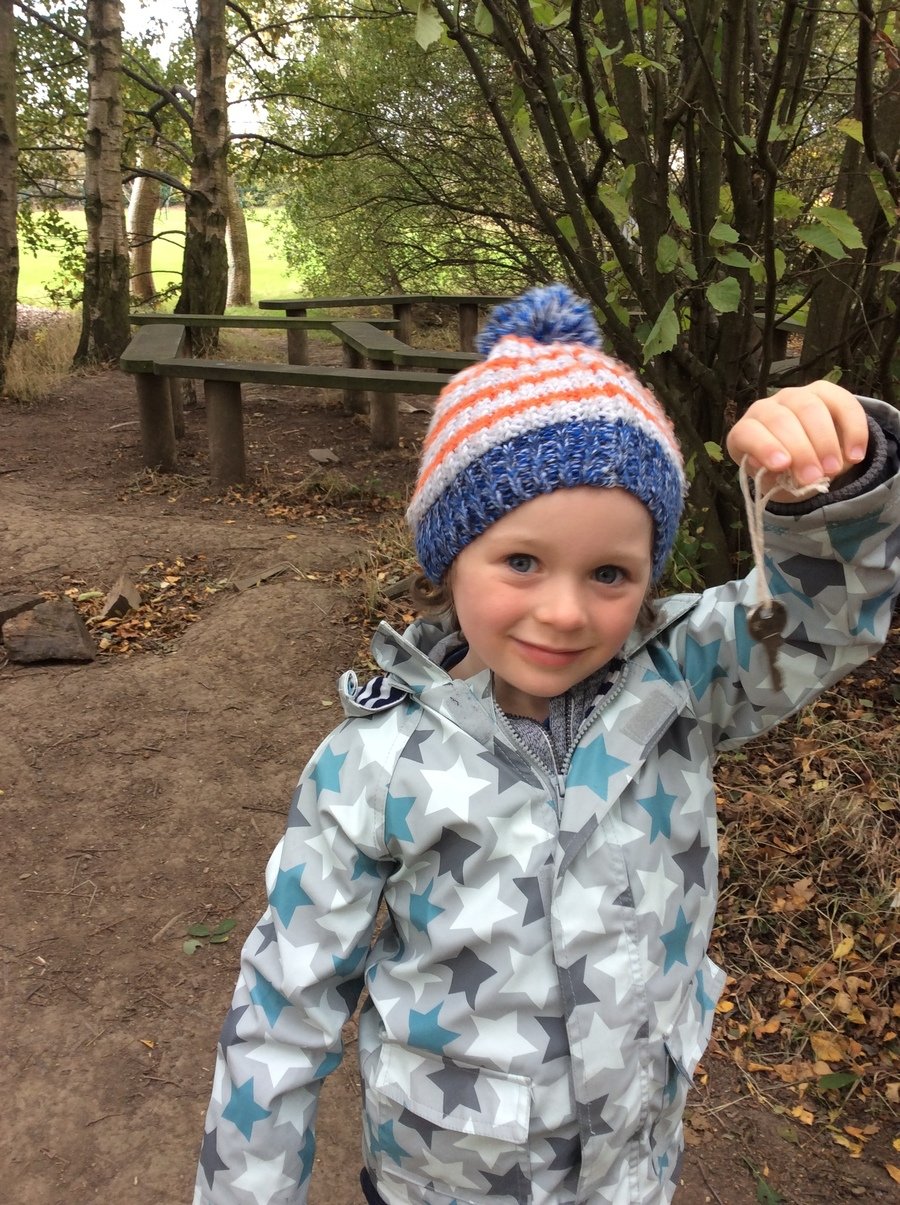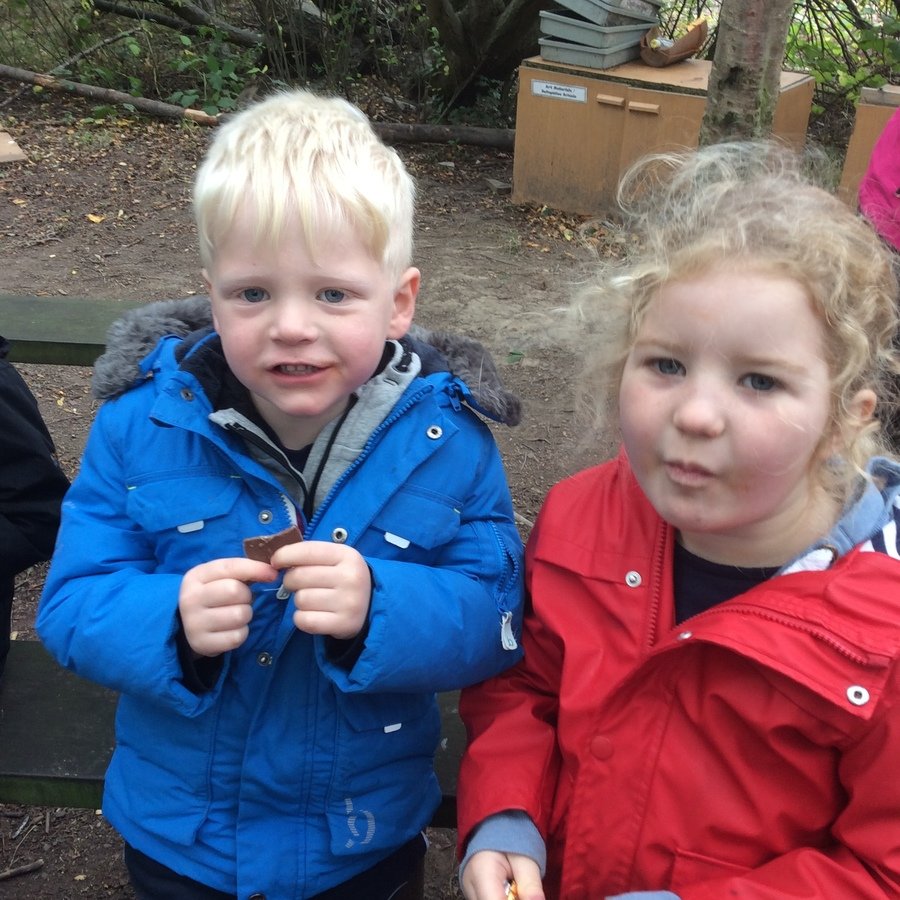 Class One thought they might like something to eat on their adventure so they decided to make their own pizzas.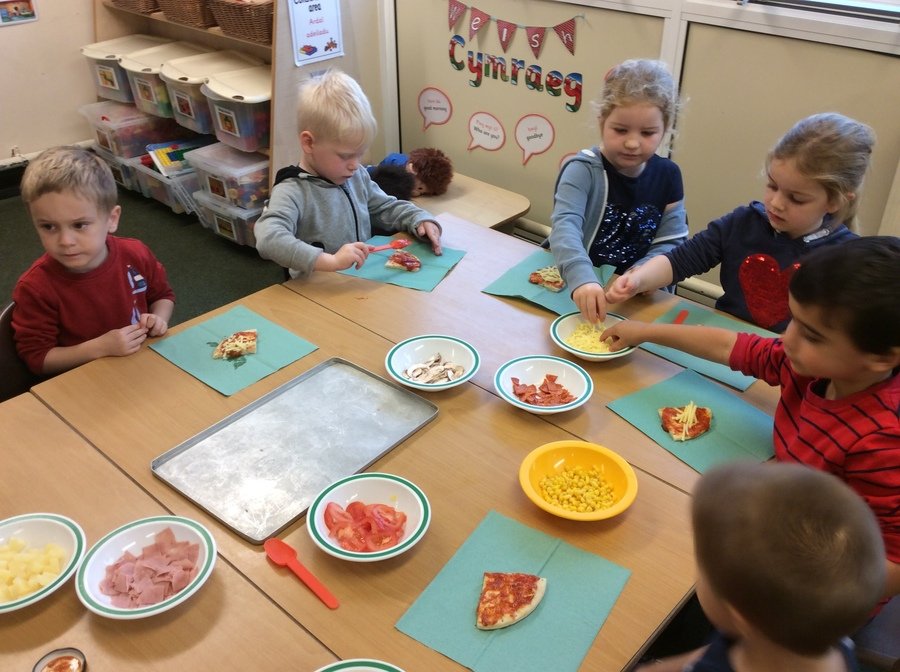 We loved having our pizza picnic in the woods.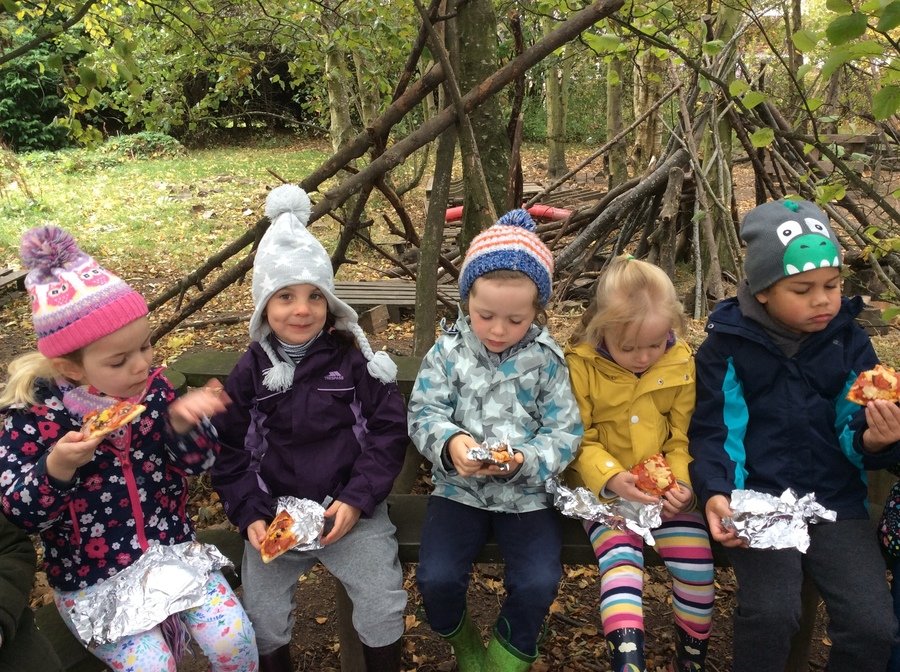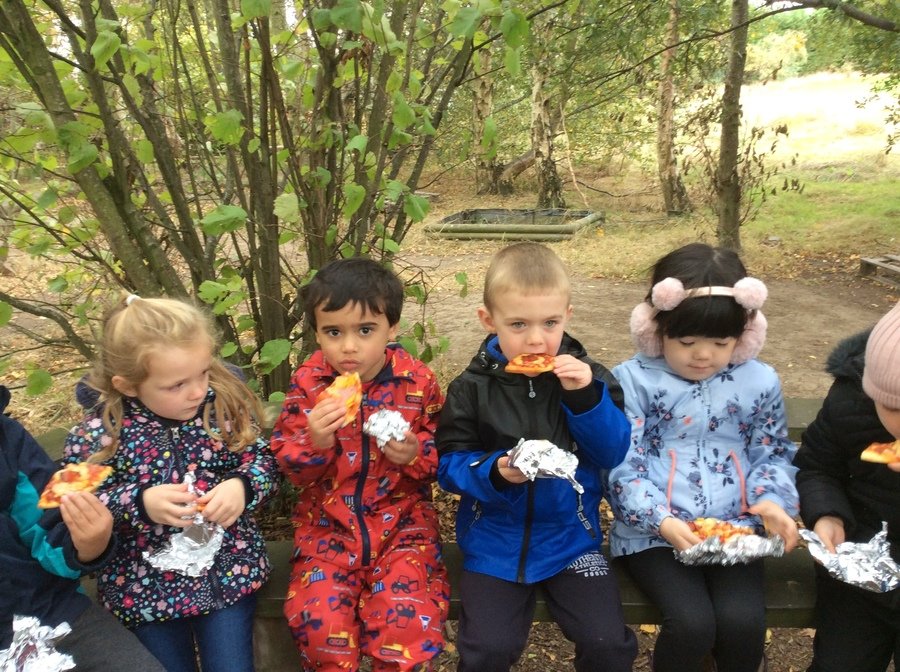 Following the hunt the children used teabags to tea stain paper to form the background for a treasure map and then drew the route they took to find the treasure in the woods.