Class One
Welcome to class 1 - Croeso i ddosbarth 1
Staff
Mrs S Robinson - Class Teacher
Mrs Catherall - Nursery Nurse (Class 1 and 2)
Mrs Woodley - Classroom Support Worker
Mrs Fray - Classroom Support Worker
Summer Term
During the first half of this term our topic will be 'Once upon a time'. The children will have the opportunity to undertake a wide range of imaginative activities and experiences based upon a variety of traditional fairy tales. They will also take a step back in time to learn about home life long ago in Victorian times. The children will experience being a servant for the day on our visit to Erddig hall in Wrexham and the role play area will be transformed into a Victorian kitchen.
During the second half of the term we will be learning about creatures and things that grow in our garden. The children will be finding out all about minibeasts and plants. We will go on a minibeast hunt, grow our own plants and learn about seasonal change. To further develop our topic the children and staff will be setting up their very own garden centre role play area in order for the children to learn how to care for living things, develop Literacy / Numeracy skills and be able to demonstrate co-operation, care and respect for our environment.
Dates for your calendar
Moving up day Thursday 5th July
Buckley Jubilee Tuesday 10th July
End of term Thursday 19th July
Class 1 weekly routines:
At the beginning of the school day we would ask you to wait with your child outside the classroom fence. Please could you ensure that your child stands with you at all times because there may be vehicles entering the area.
At the end of the school day please collect your child from their classroom via the external class door.
Reading books
All reading books will go home on a Wednesday and we ask that all books are returned on Friday.
Library books
On a Friday the children will bring home a library book of their choice to share at home. Please could all library books be returned the following Wednesday.
Class One Gallery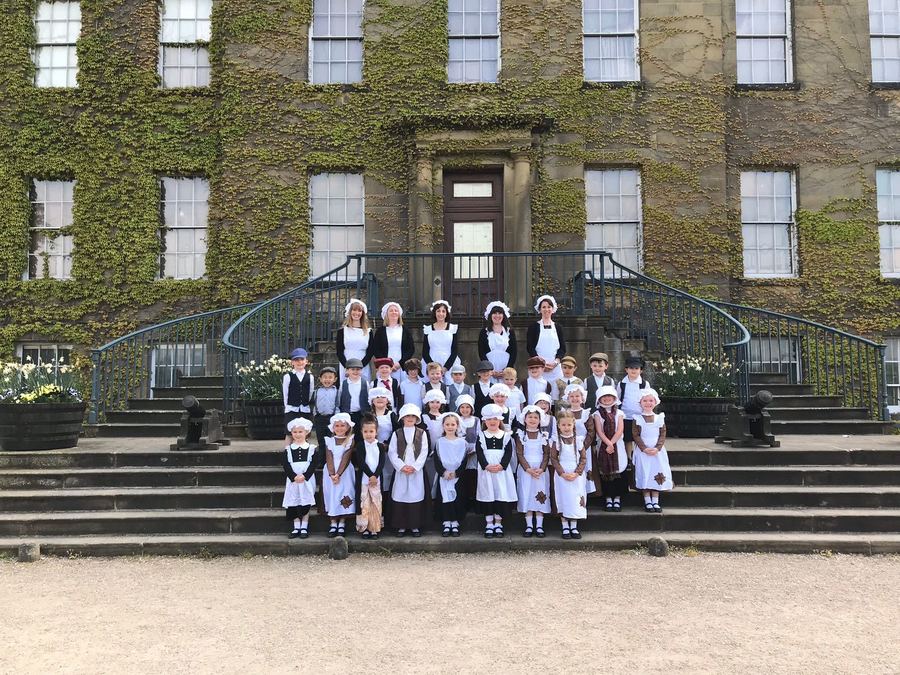 Last week we visited Erddig Hall in Wrexham and took on the role of servants for the day. We were very busy undertaking many different jobs!!
We enjoyed polishing the brass, cleaning out the stalls and grooming Chester the horse but the stables were a bit smelly!!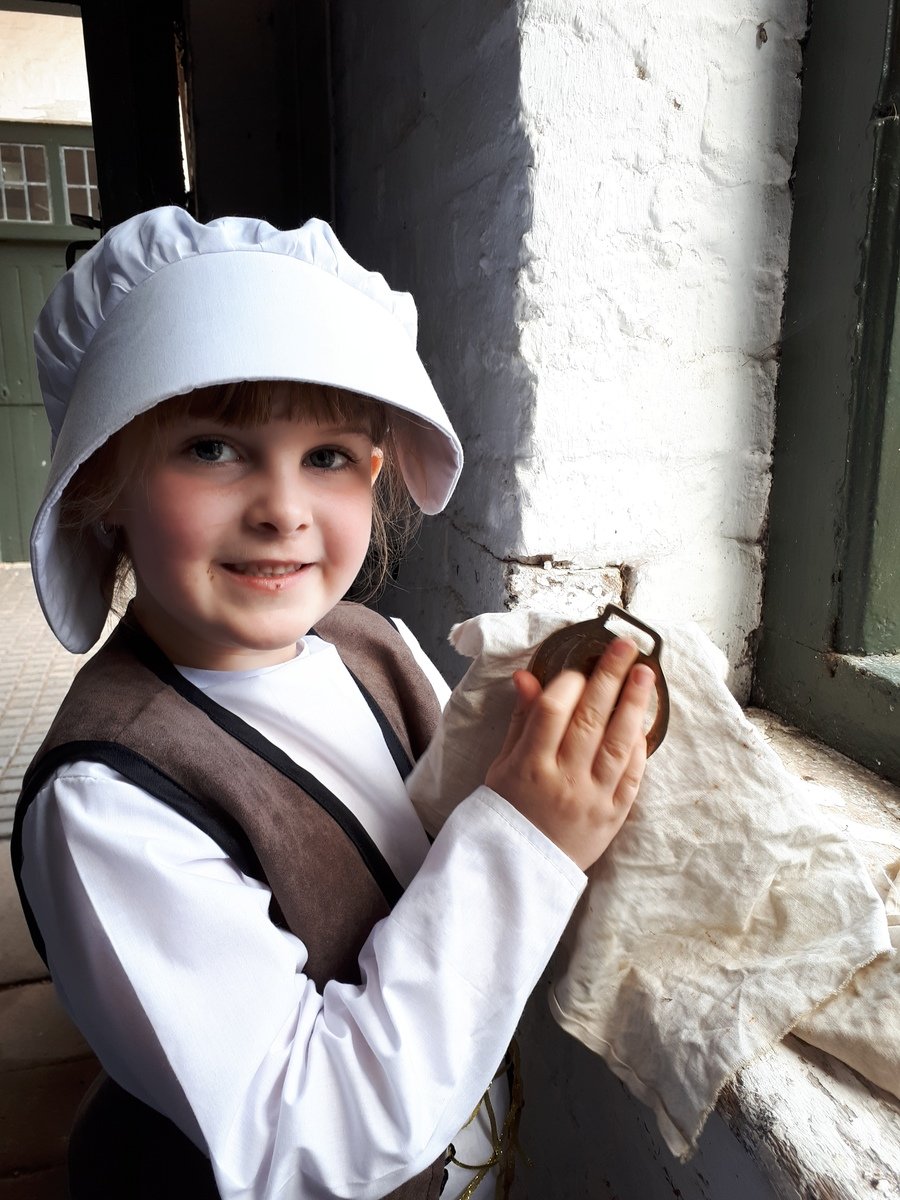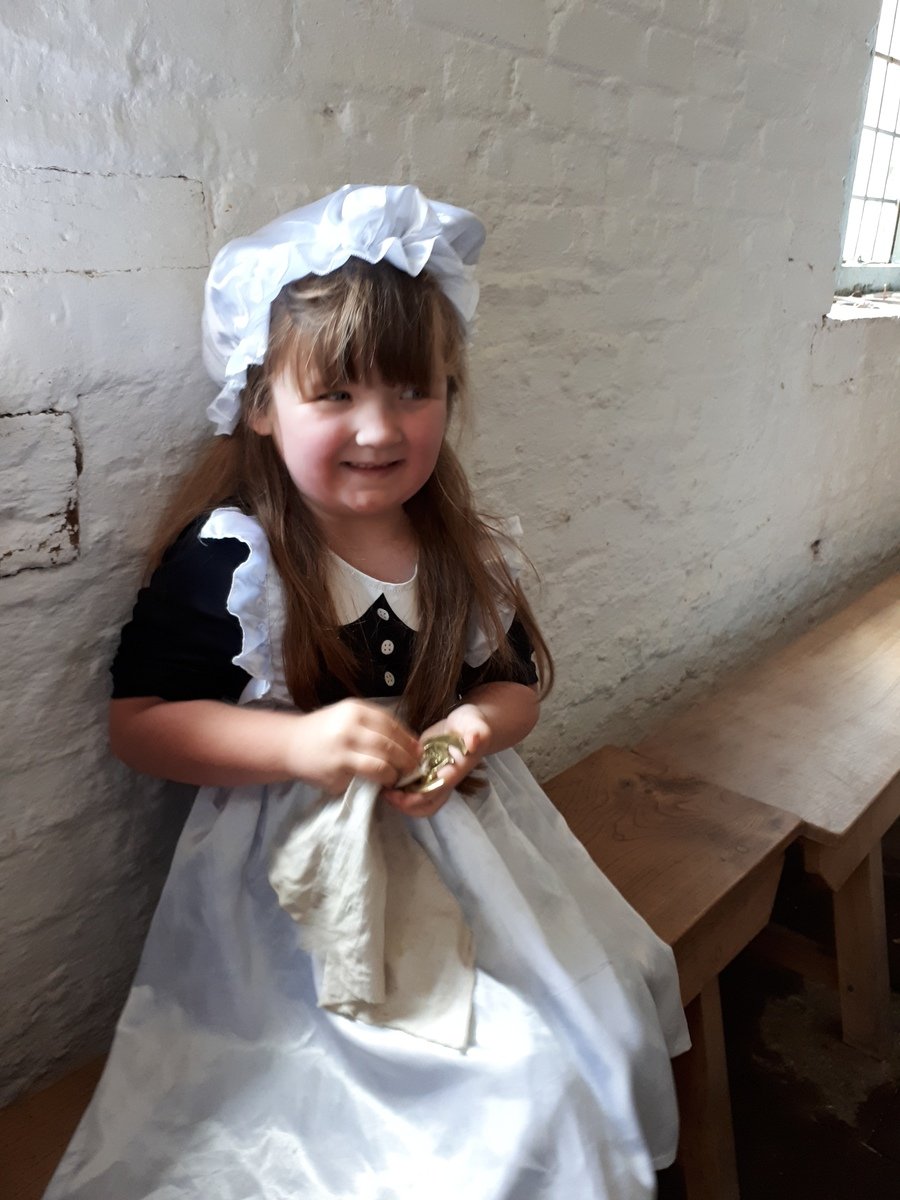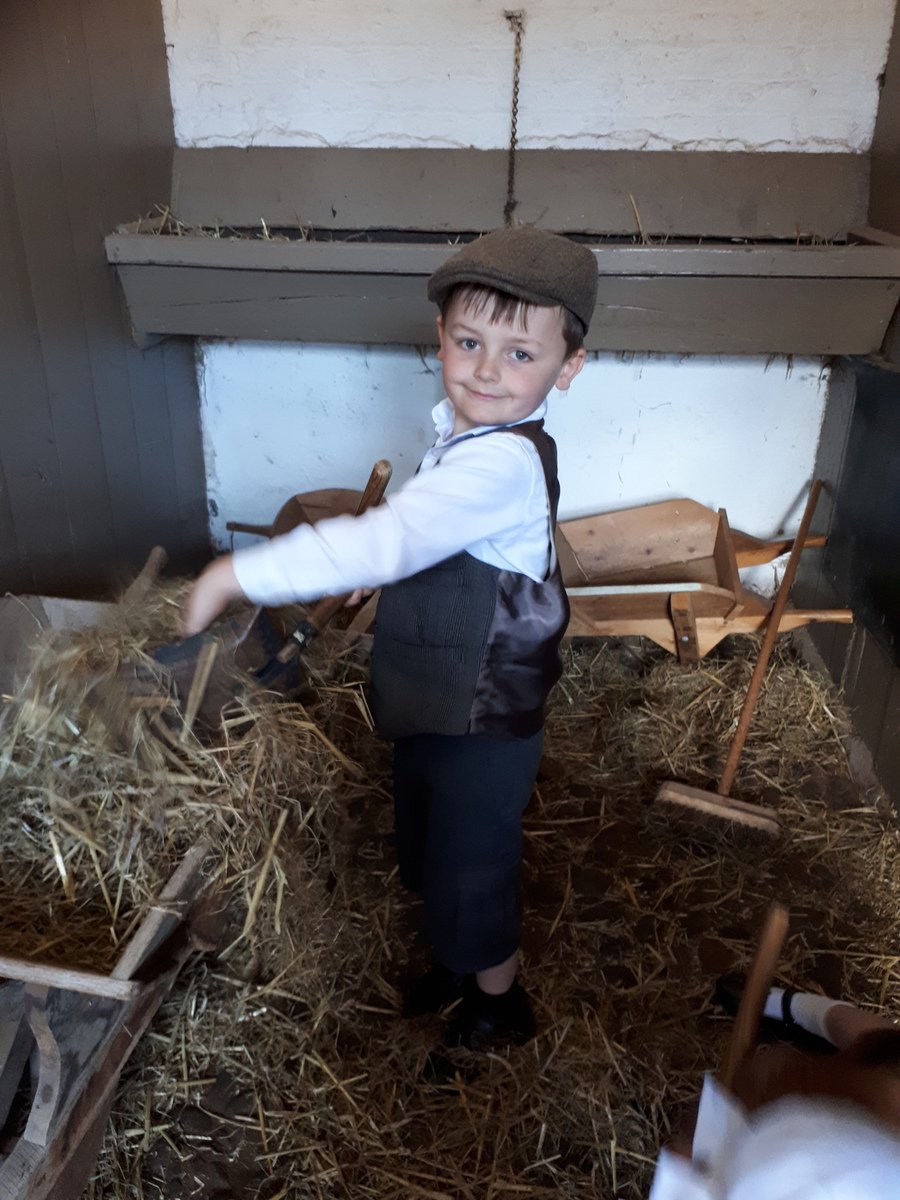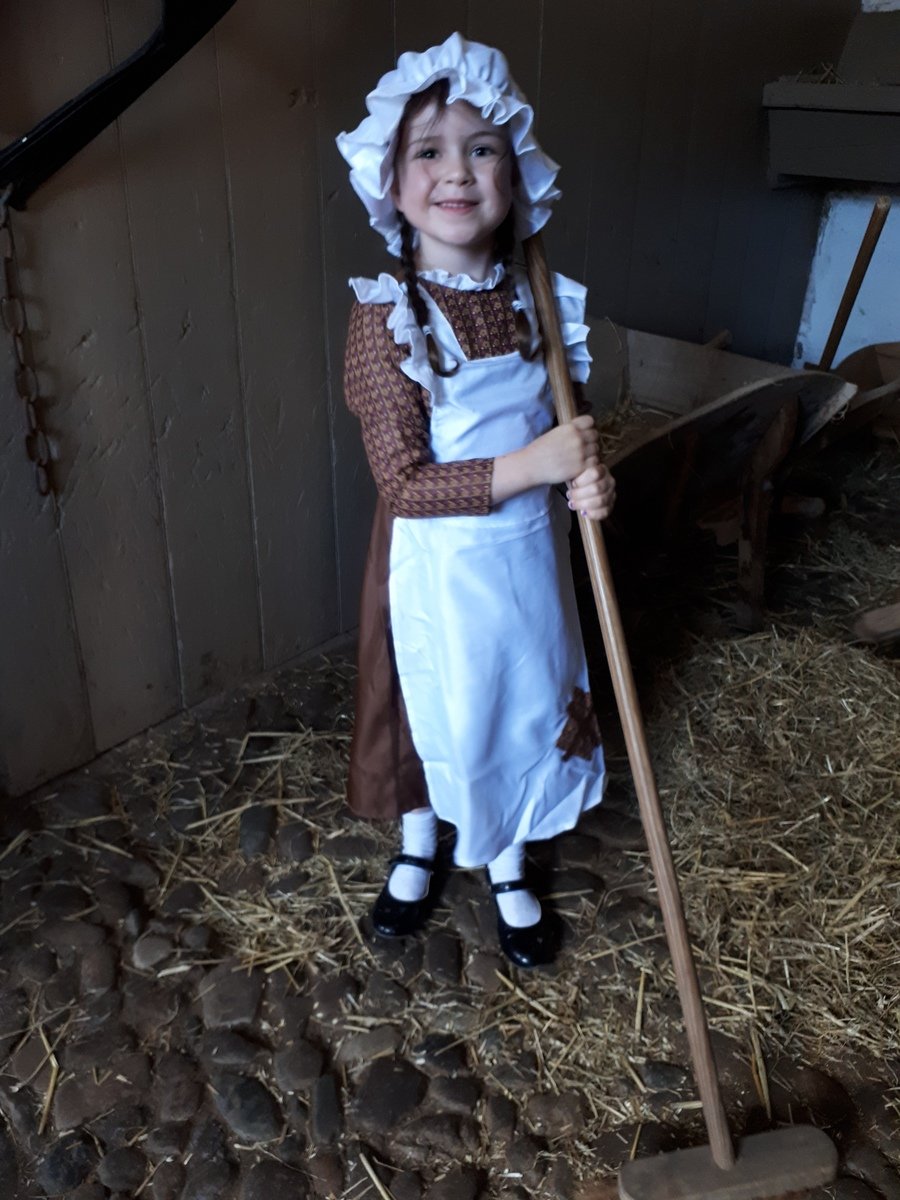 Washing all the clothes in the laundry was very hard work!!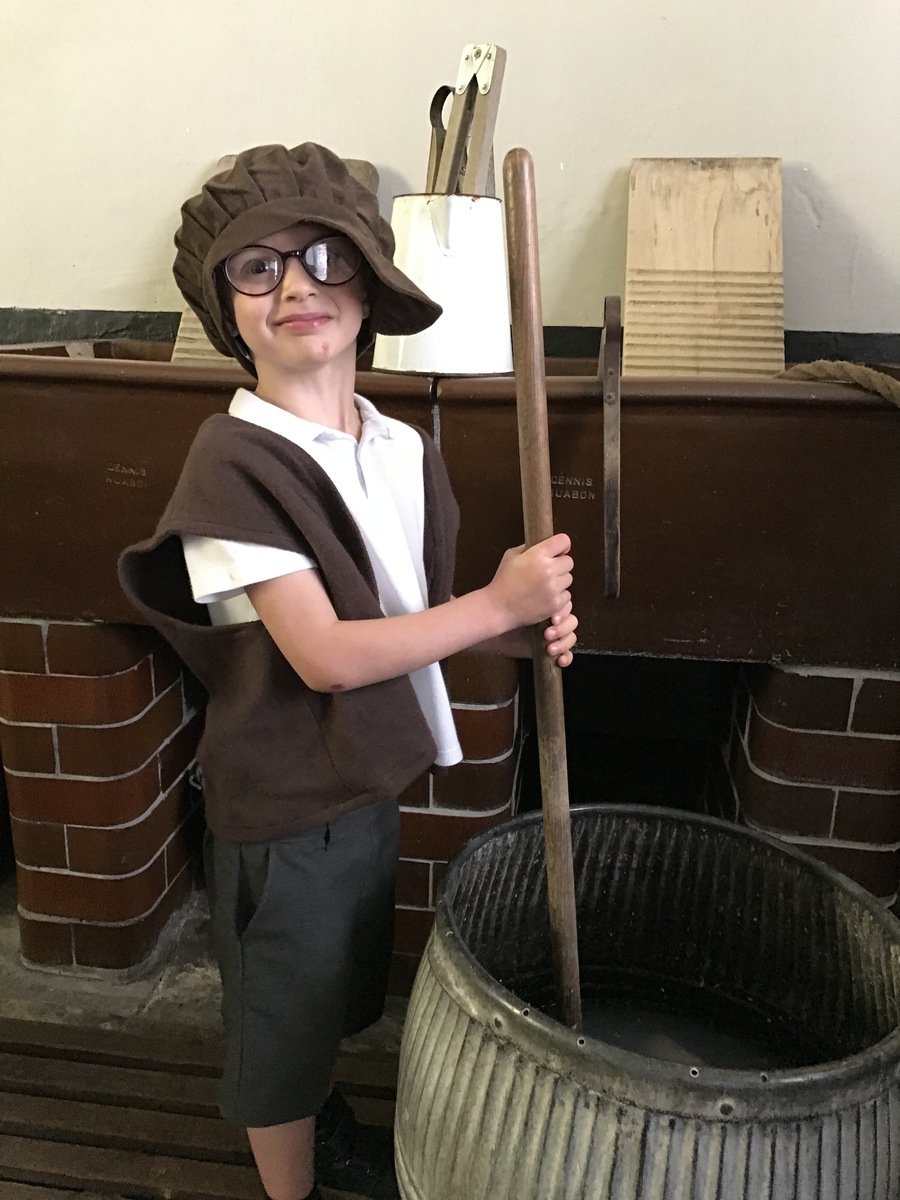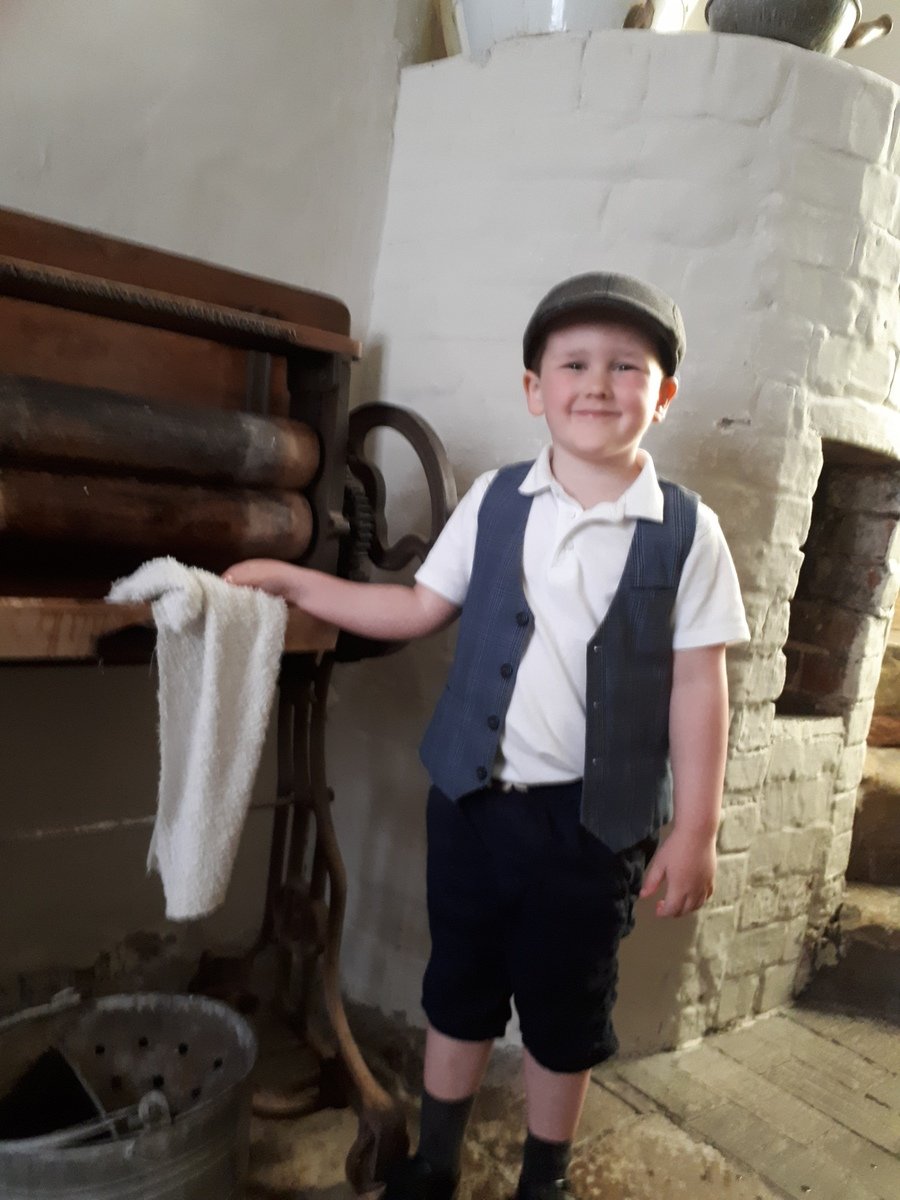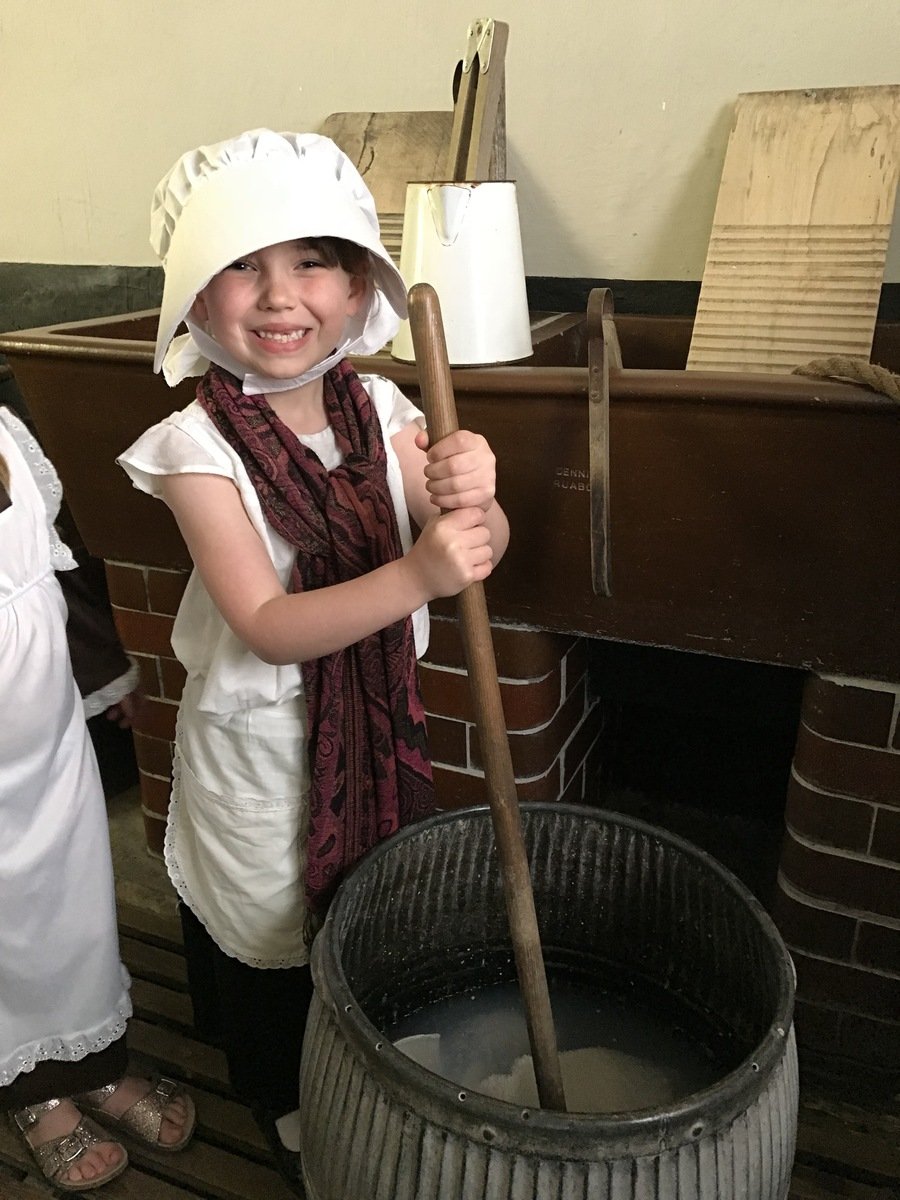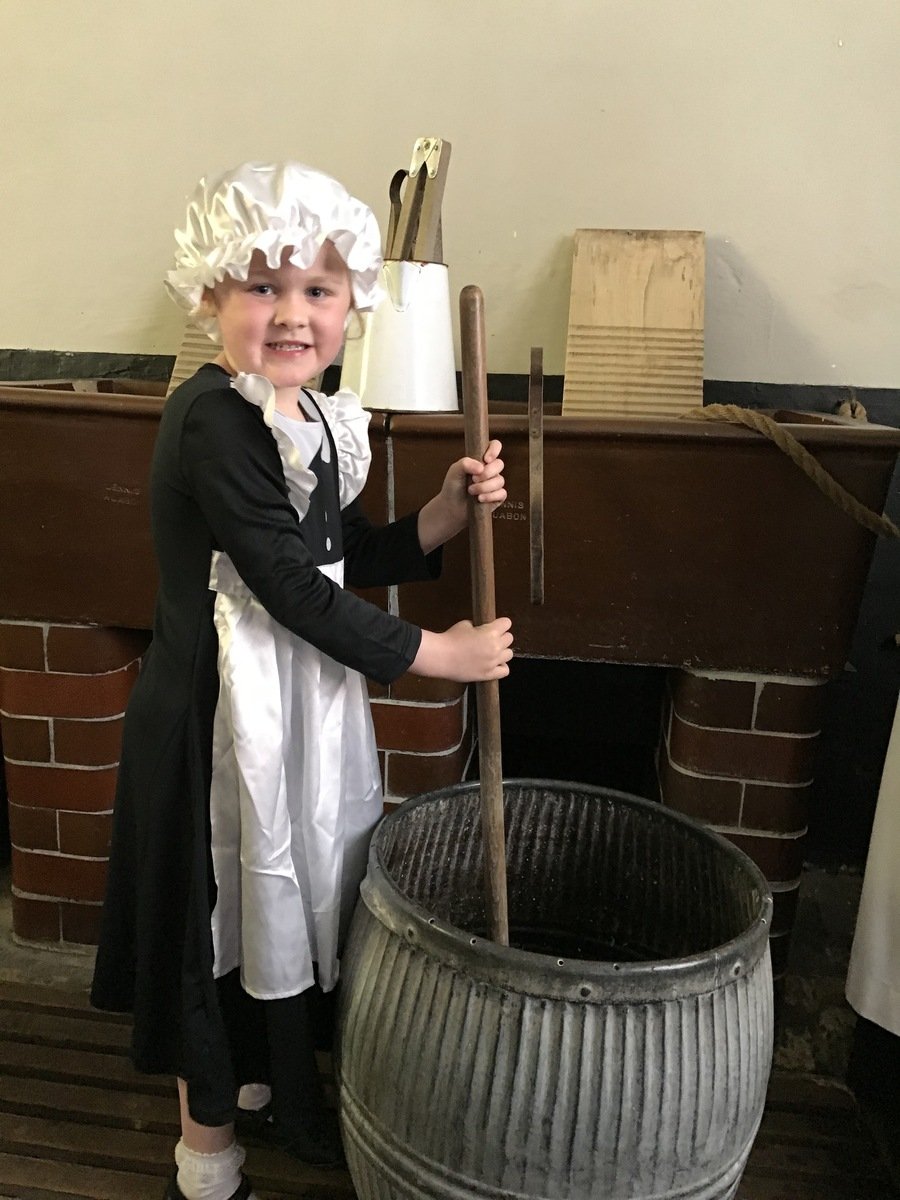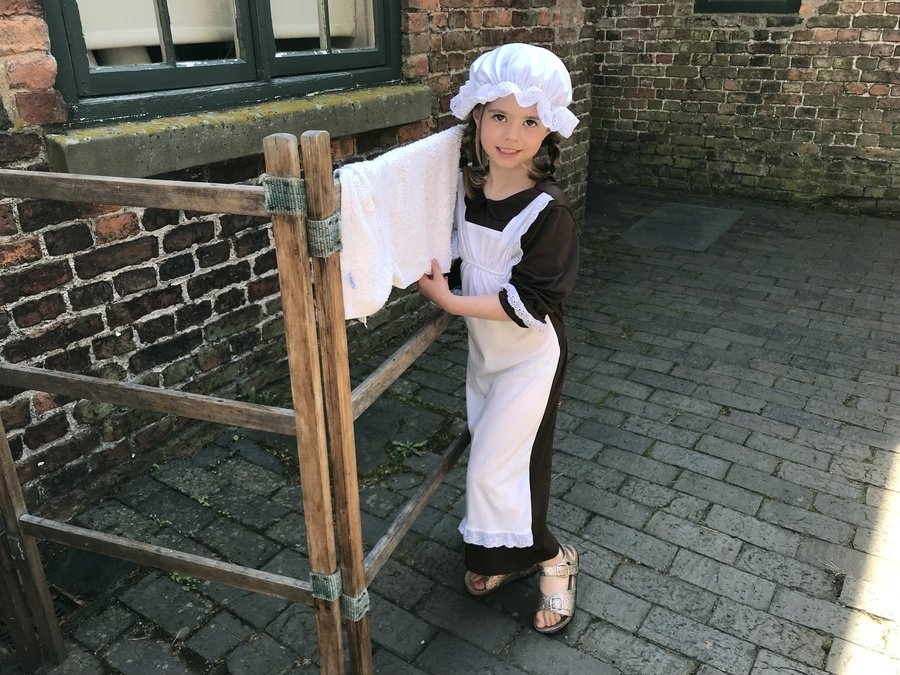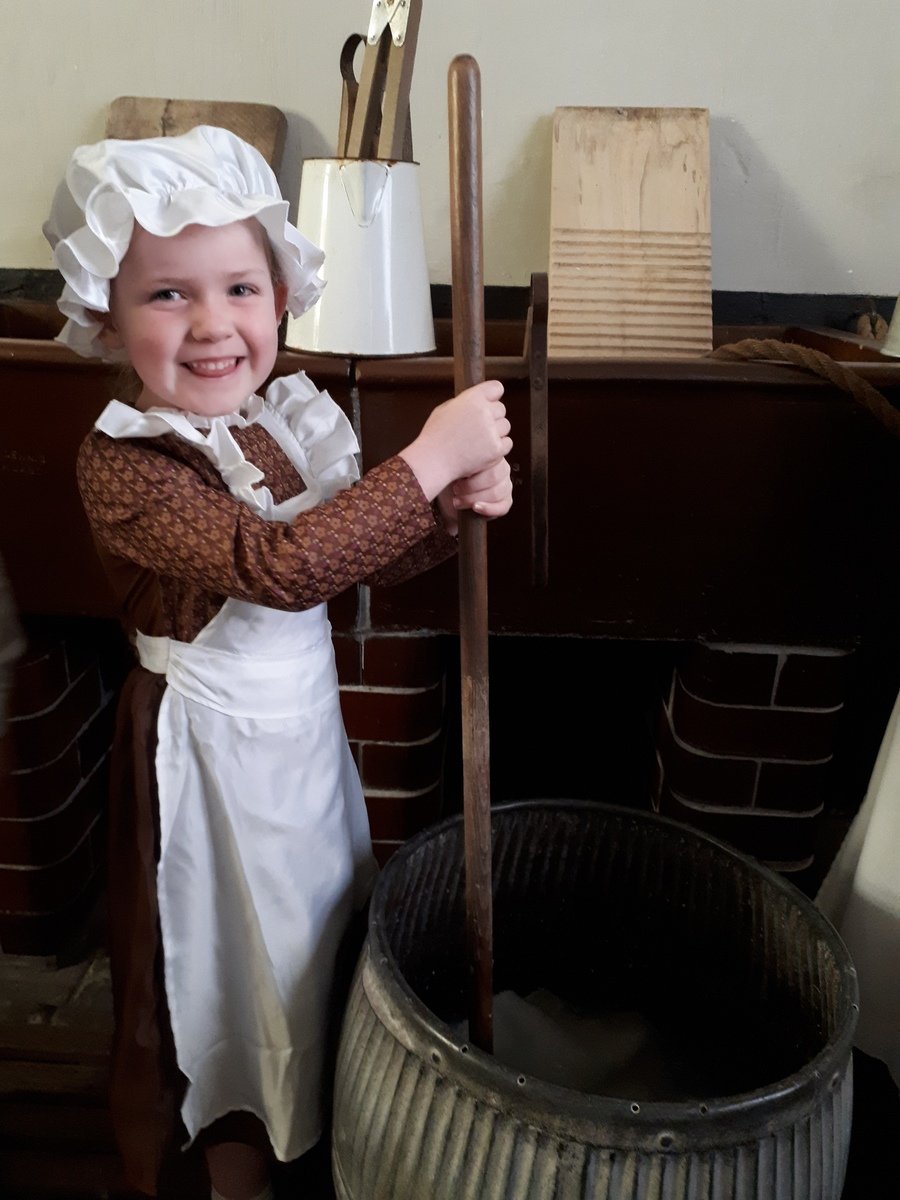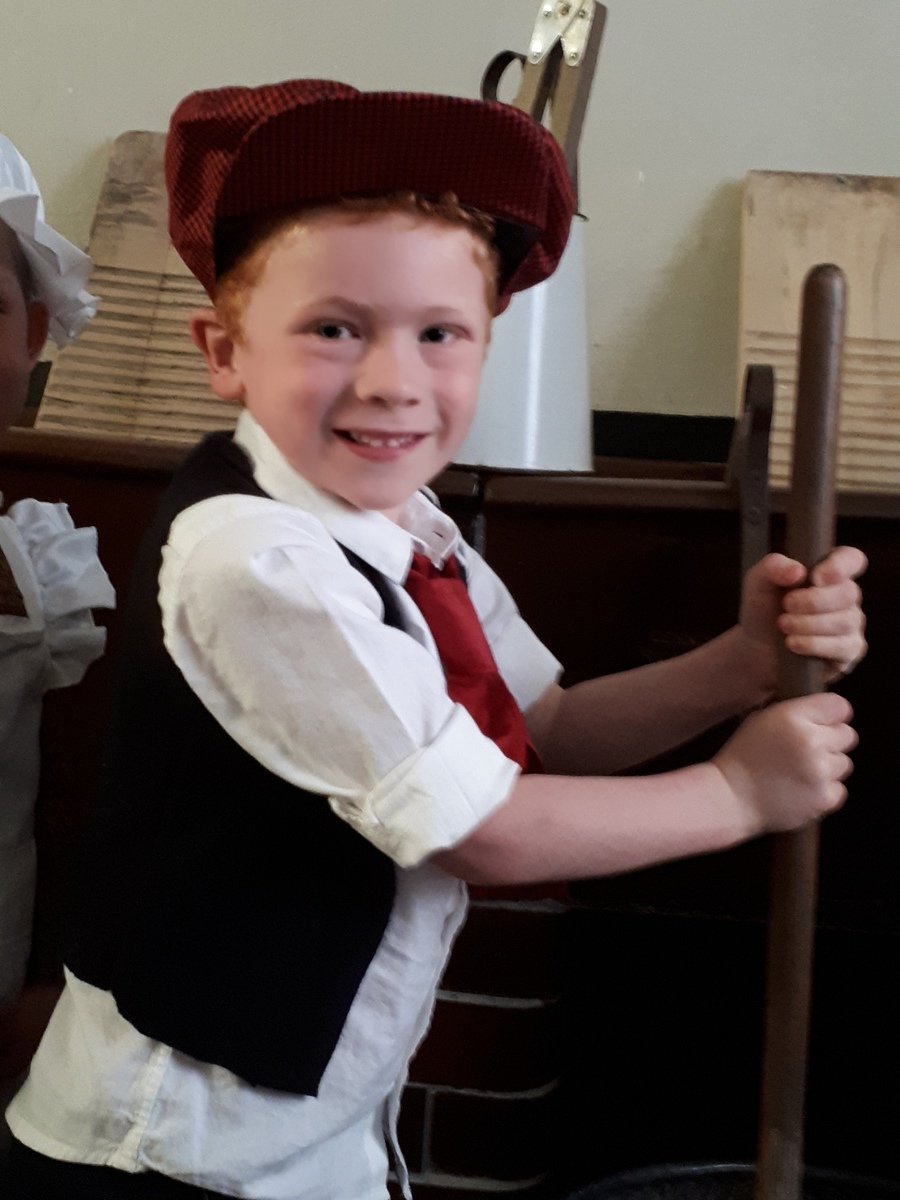 We made delicious lemonade in the kitchen.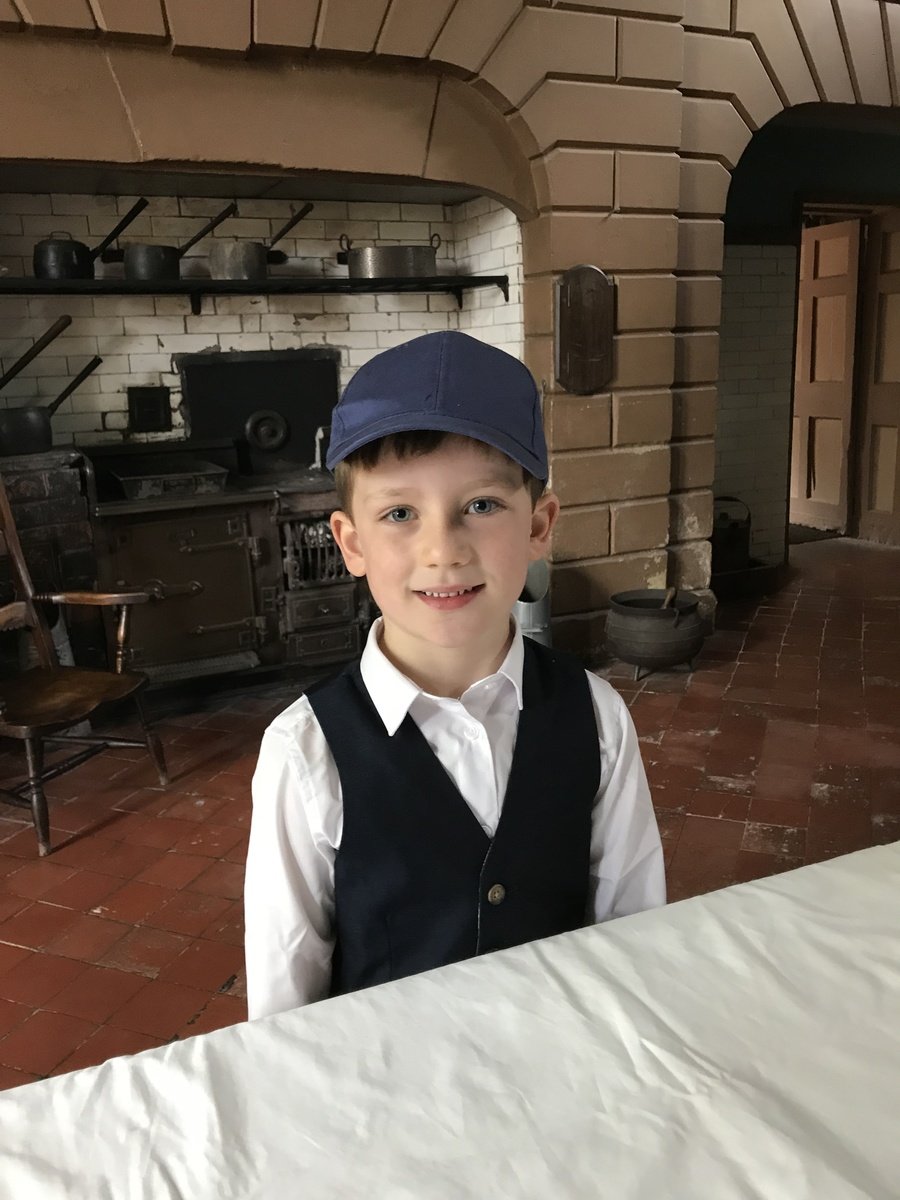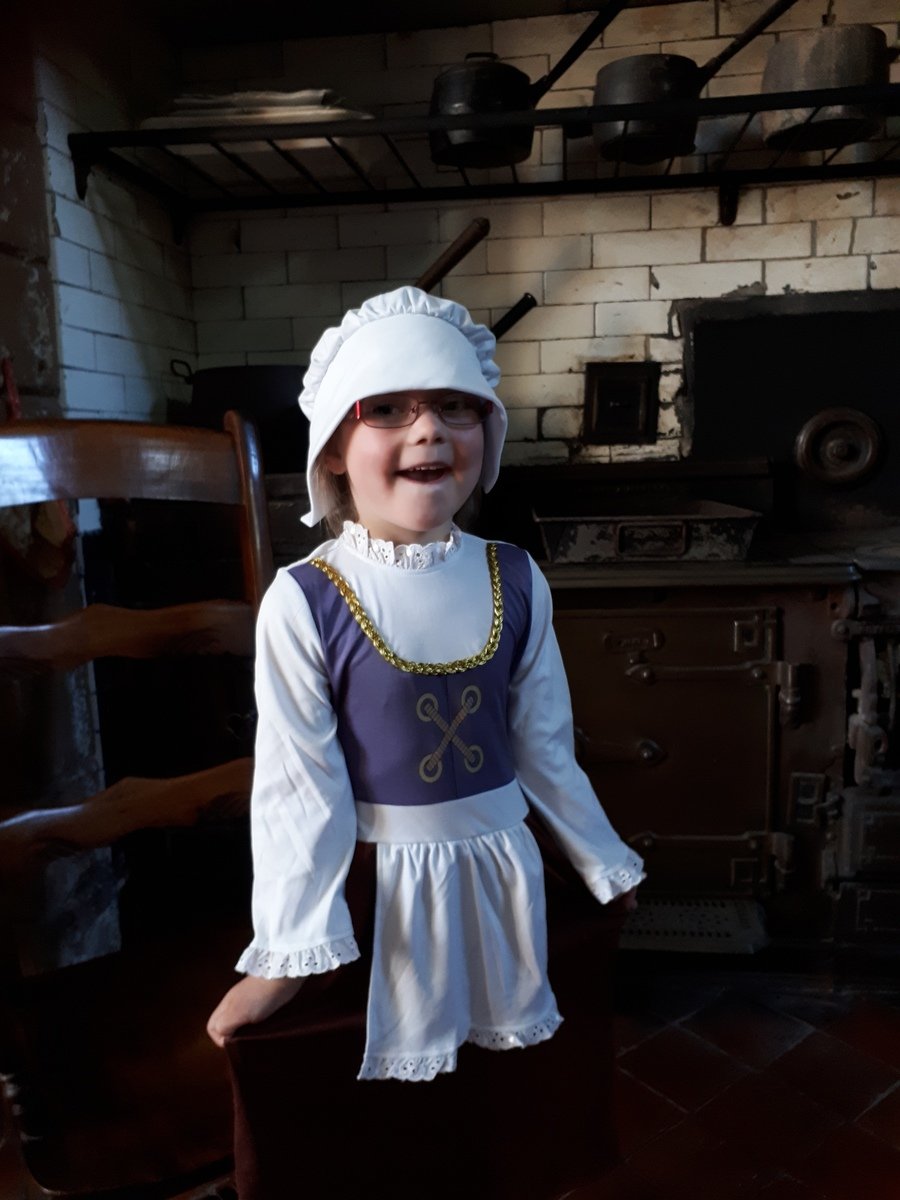 Look at us collecting pine cones, brushing up the pathways and beating the carpets in the garden.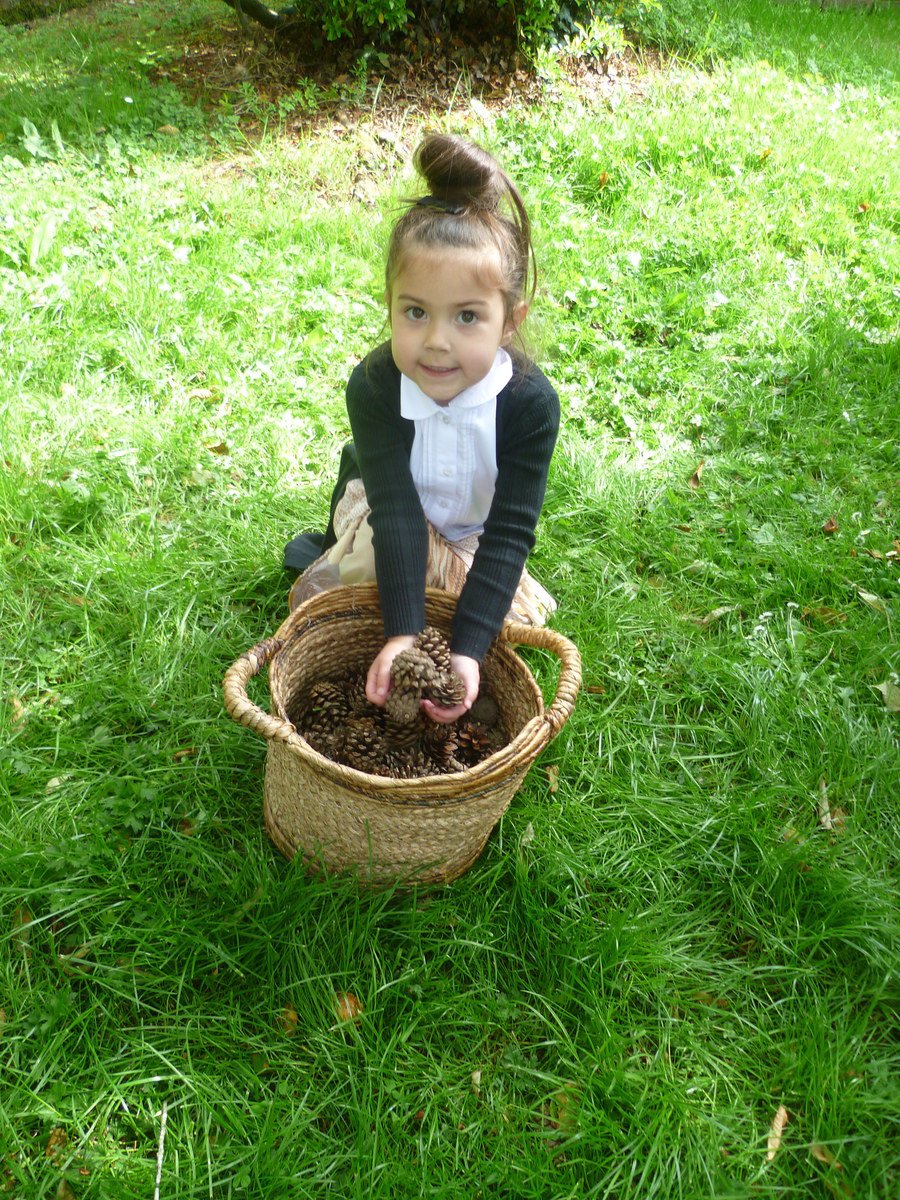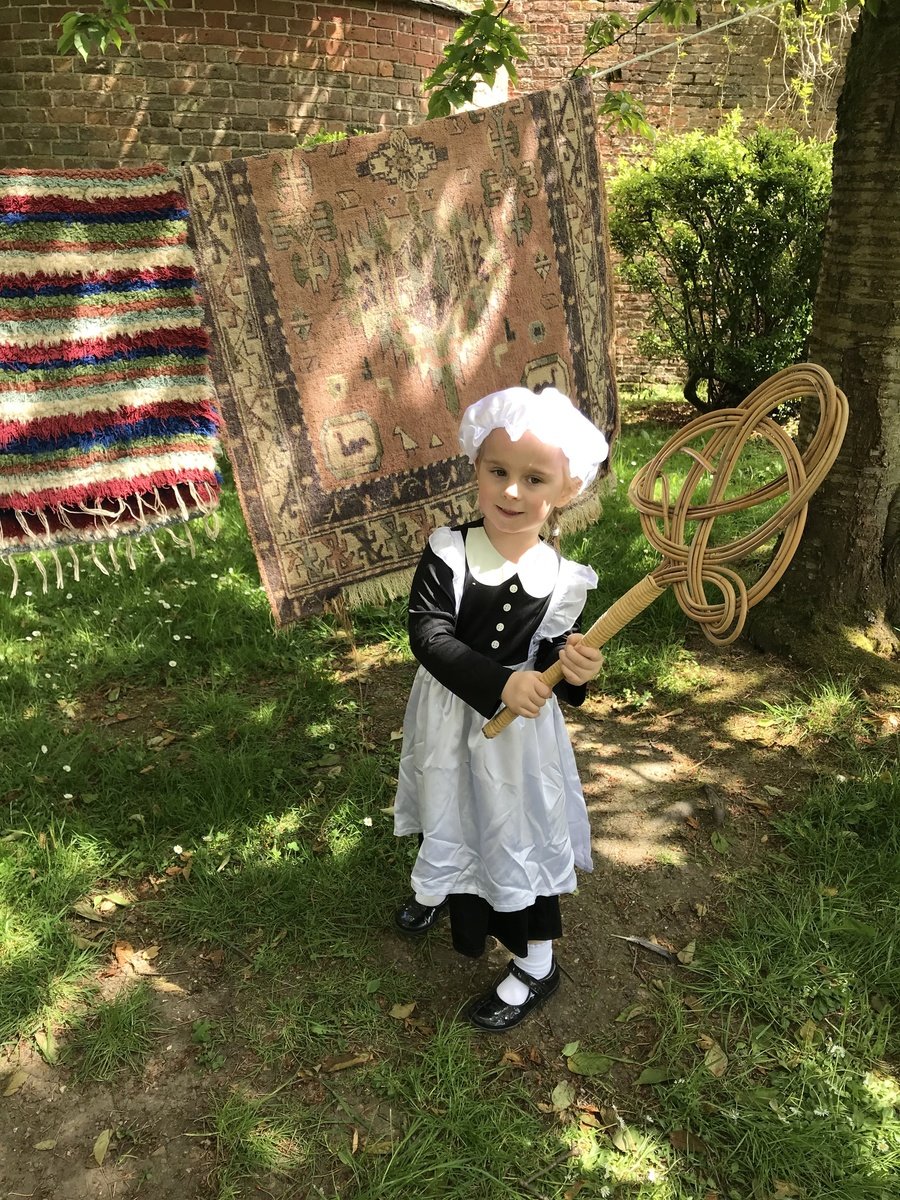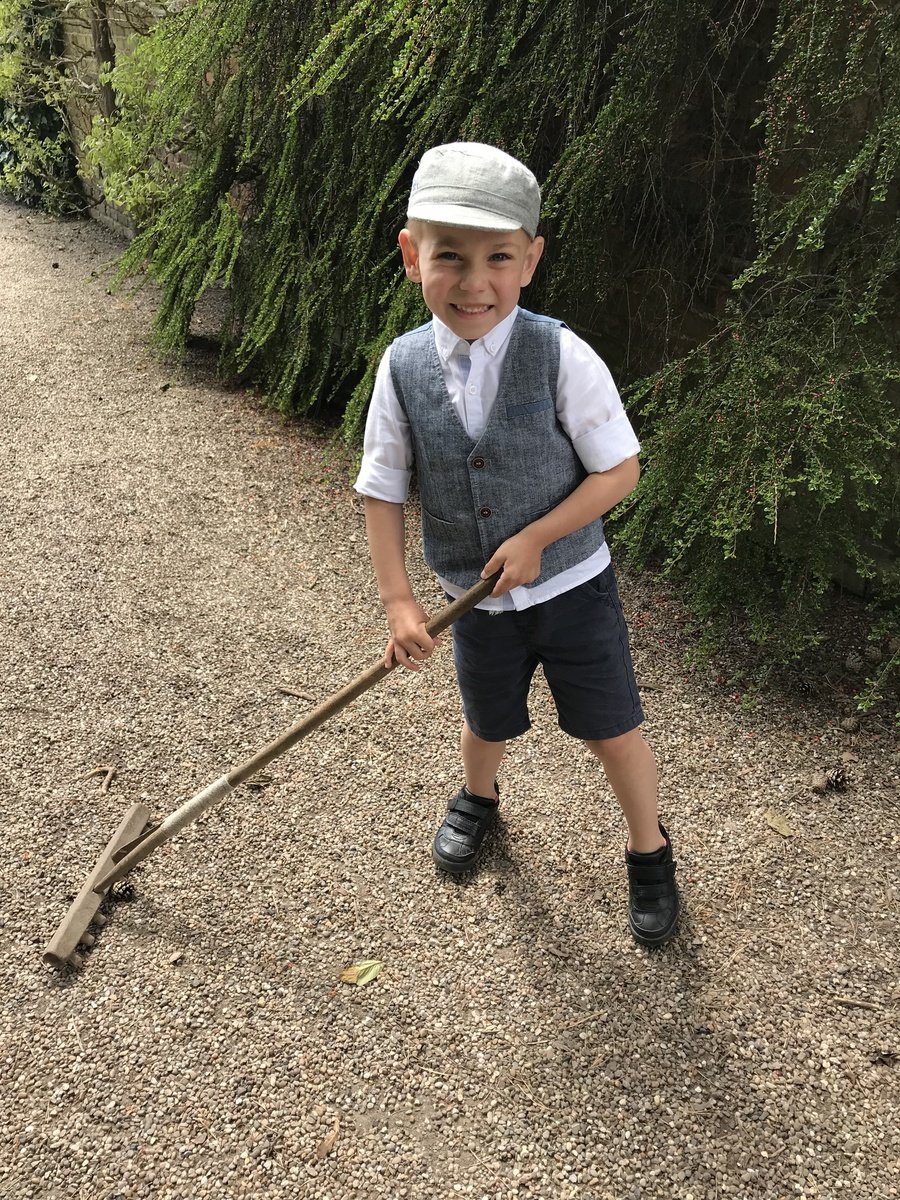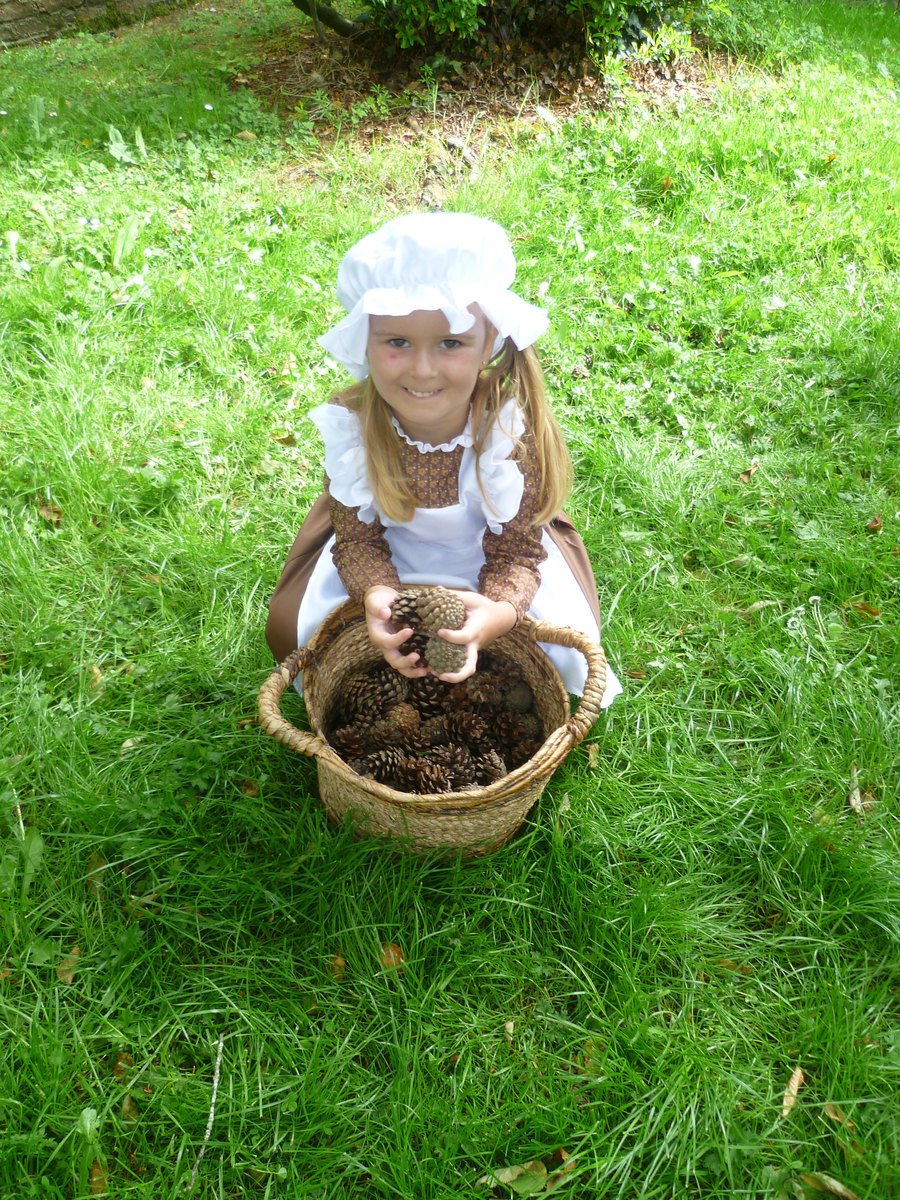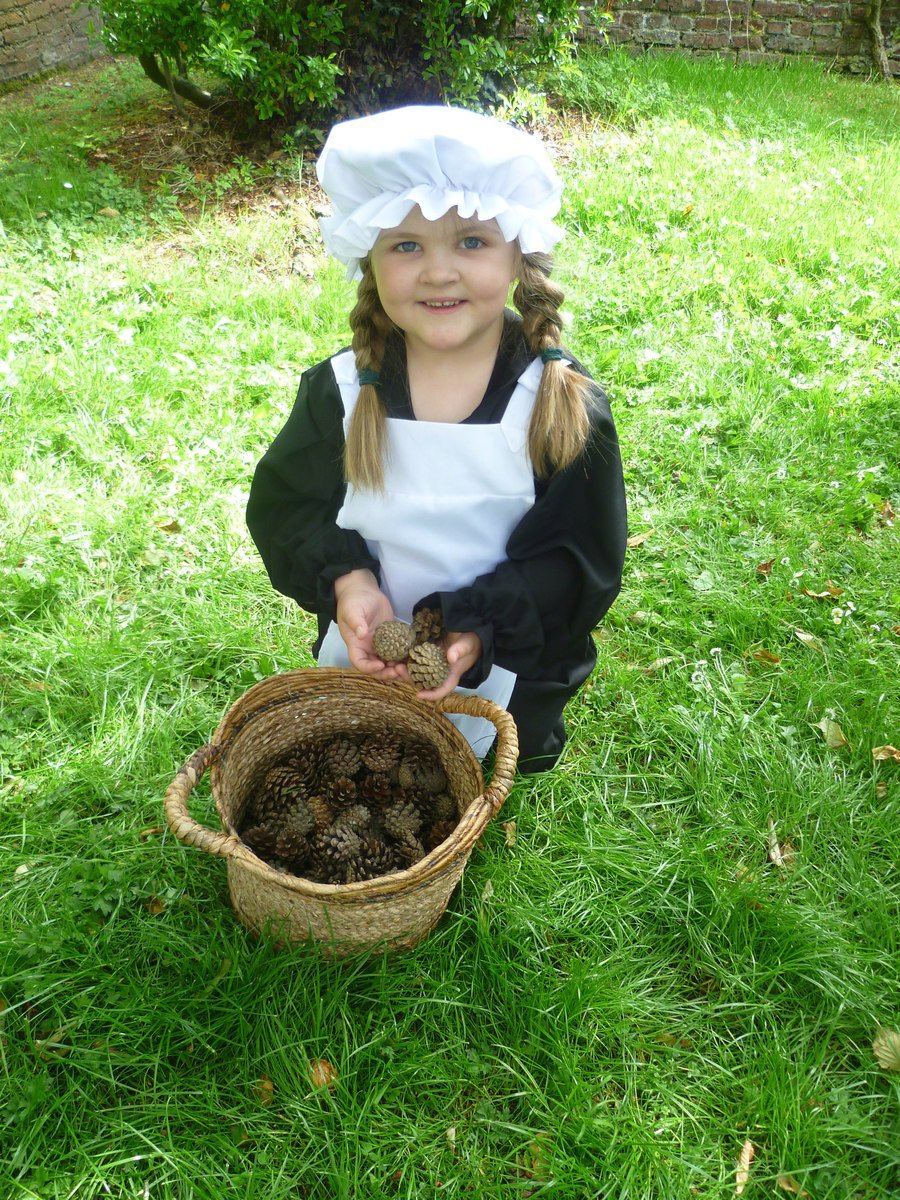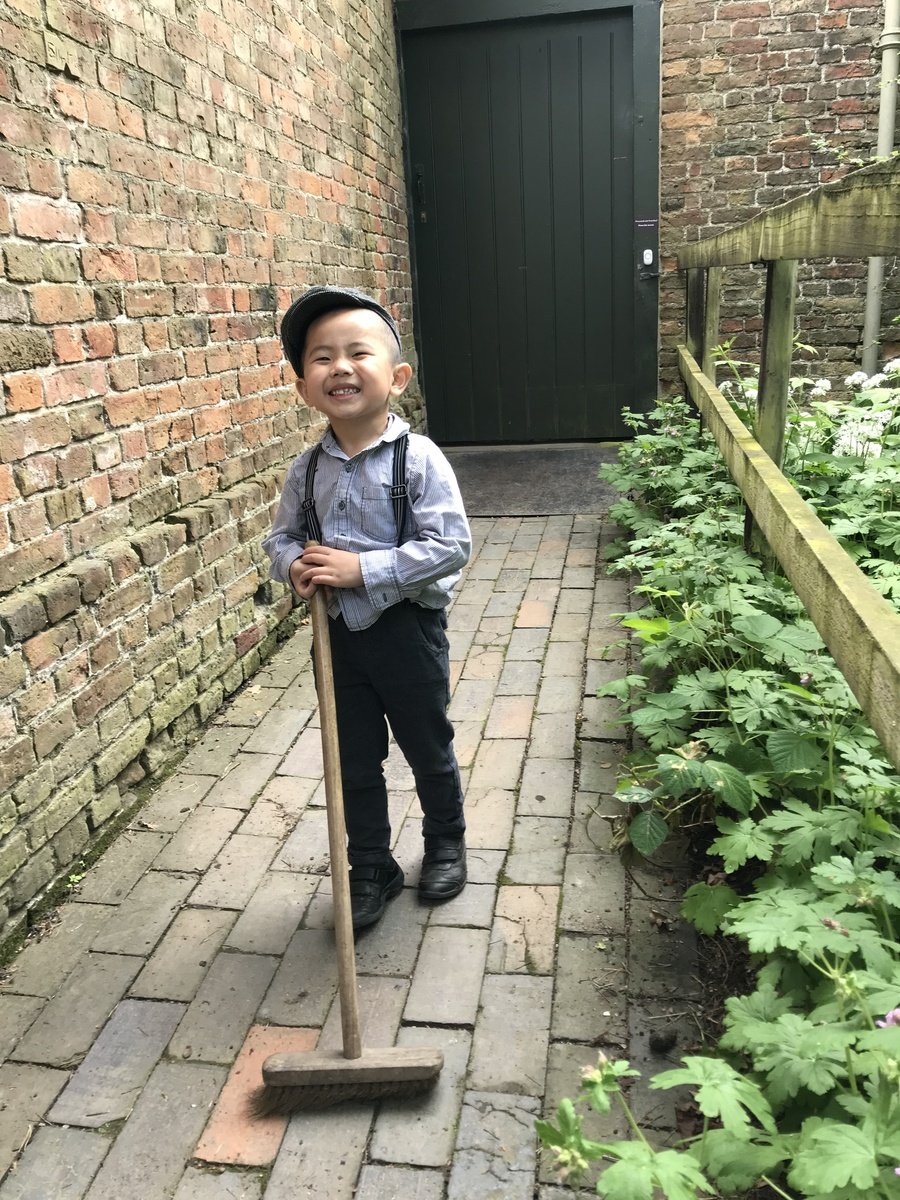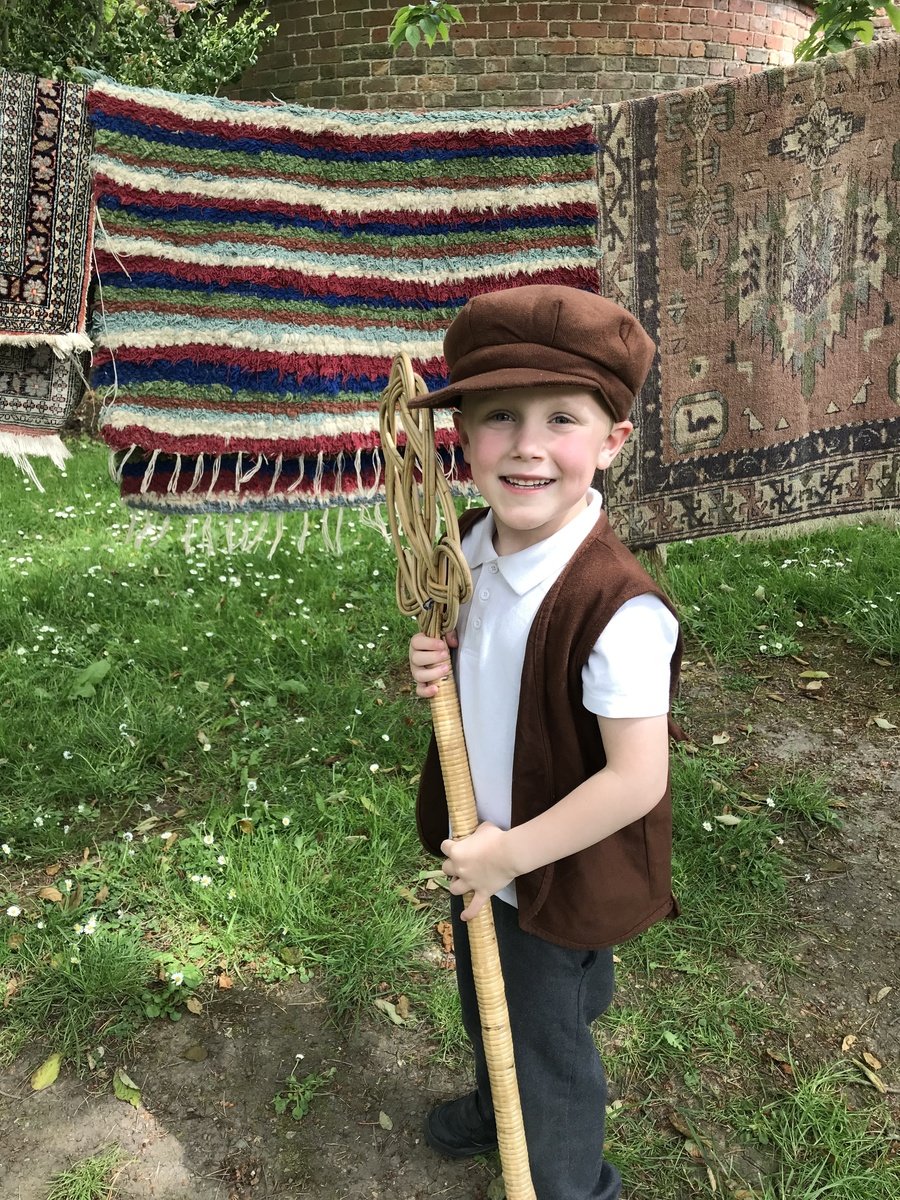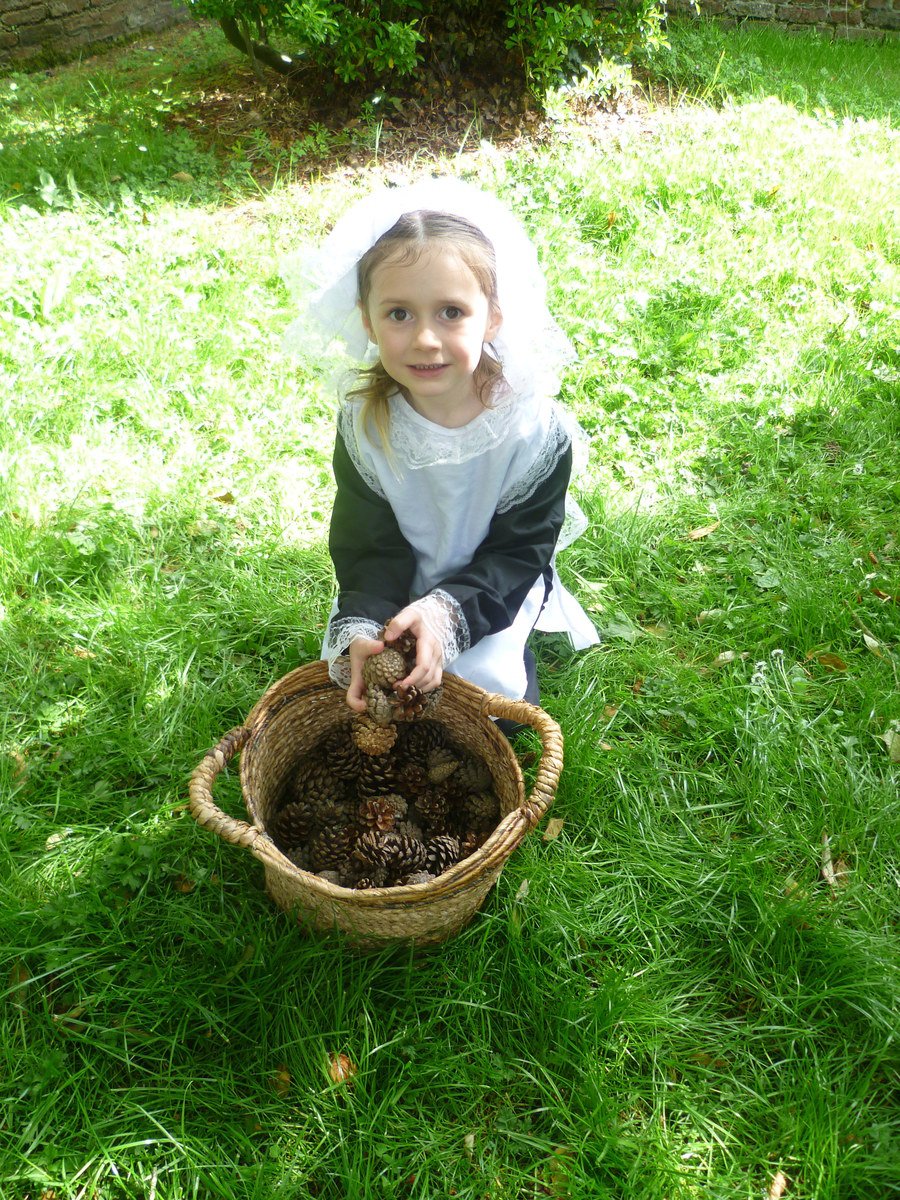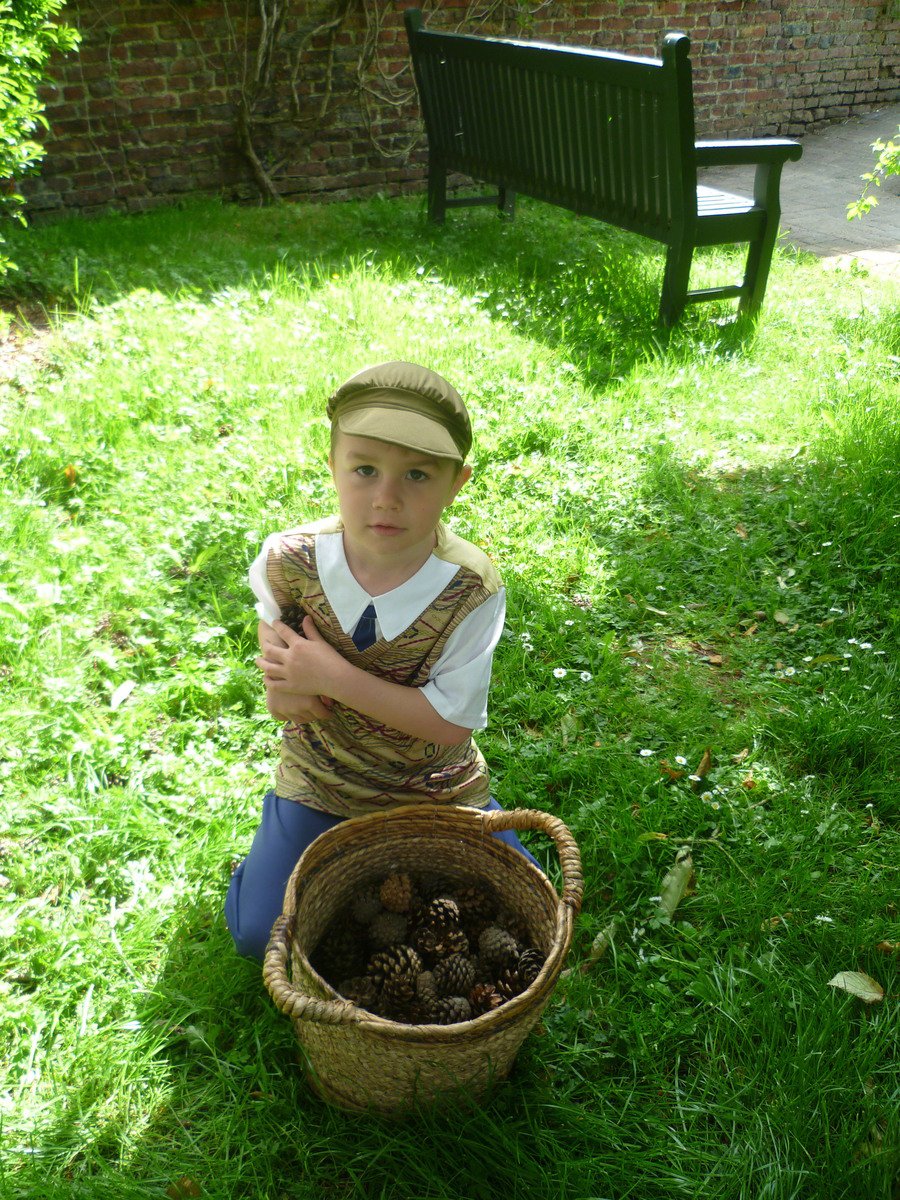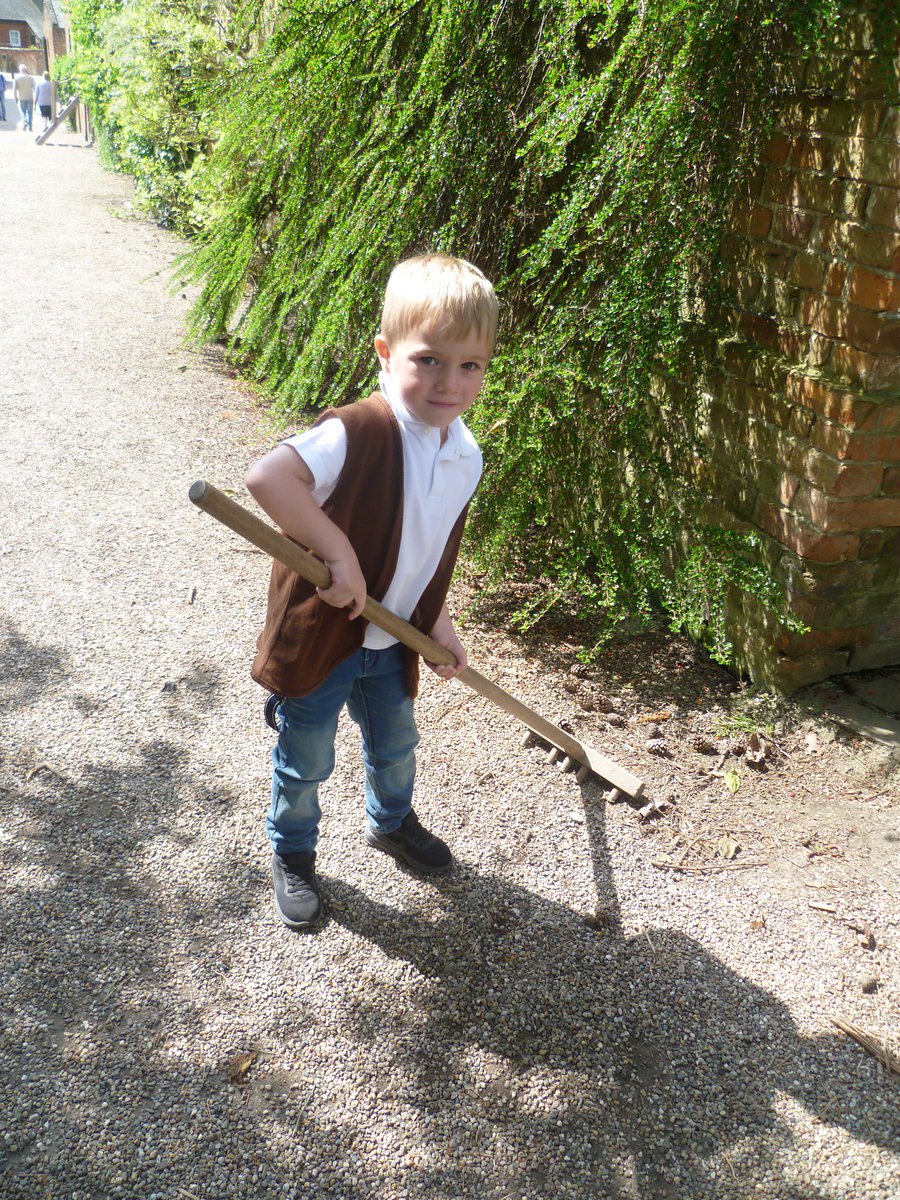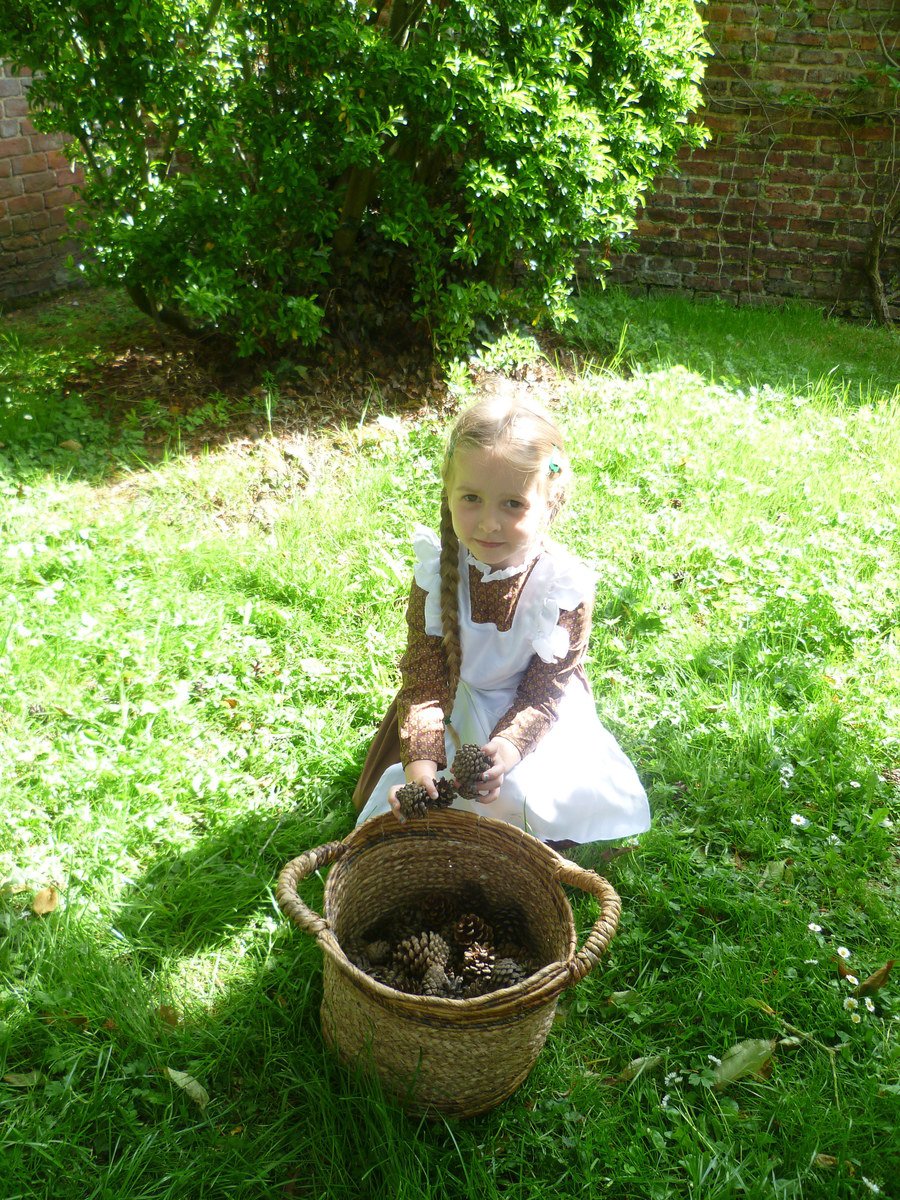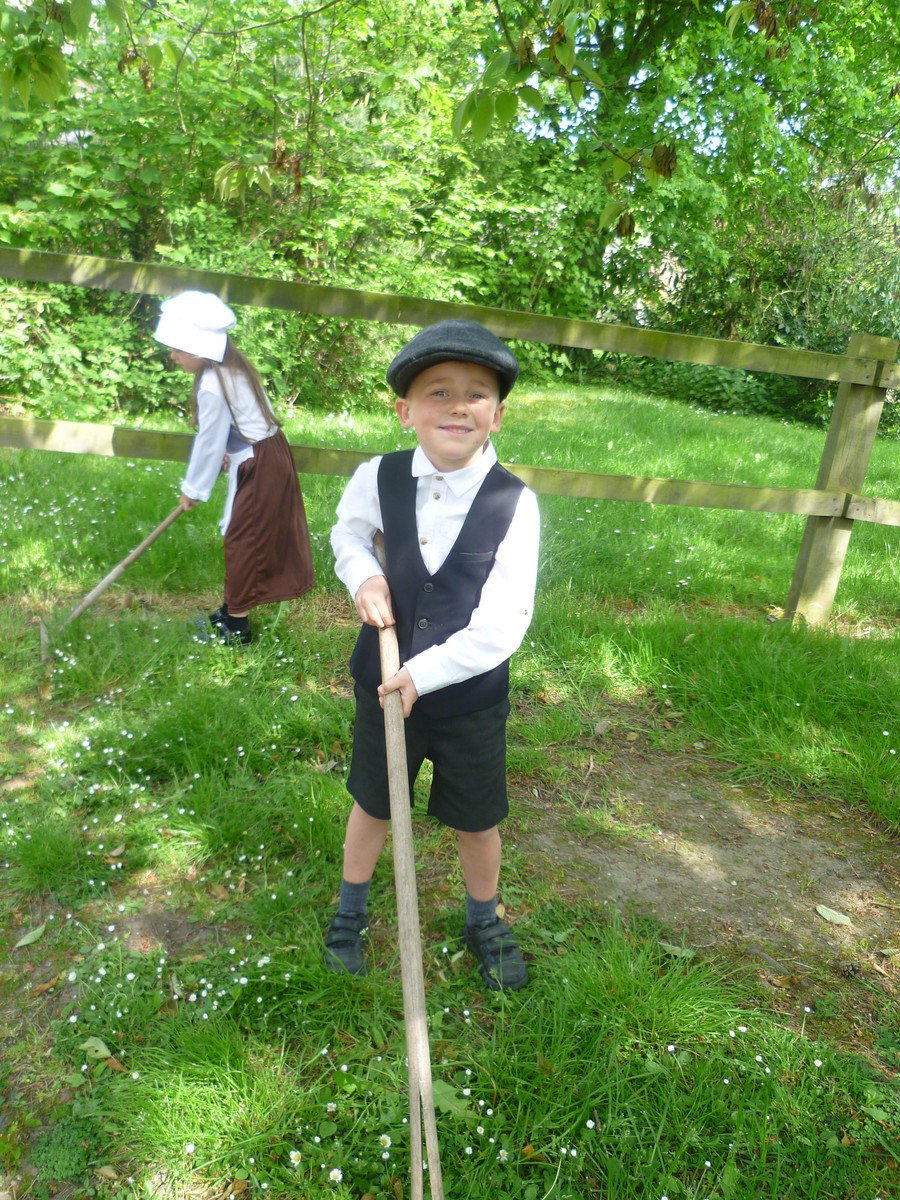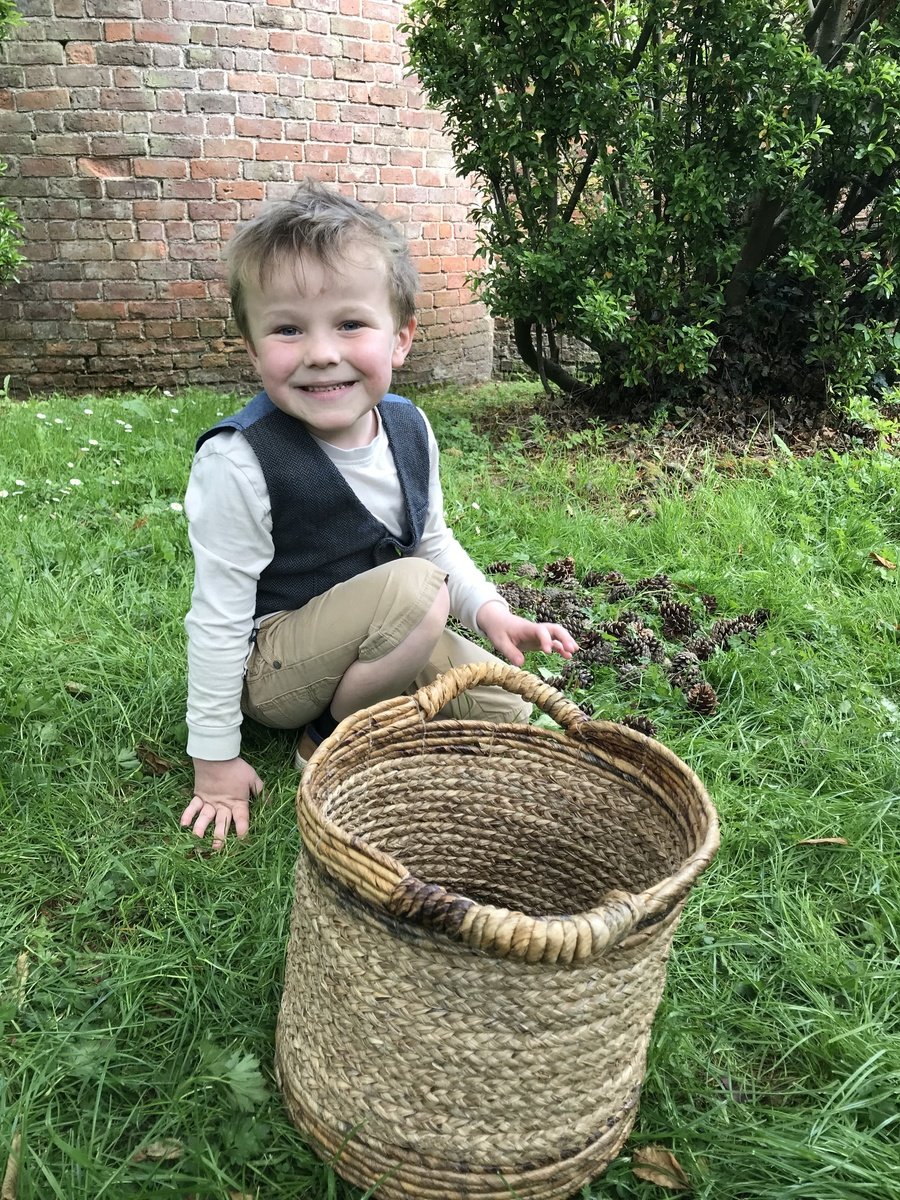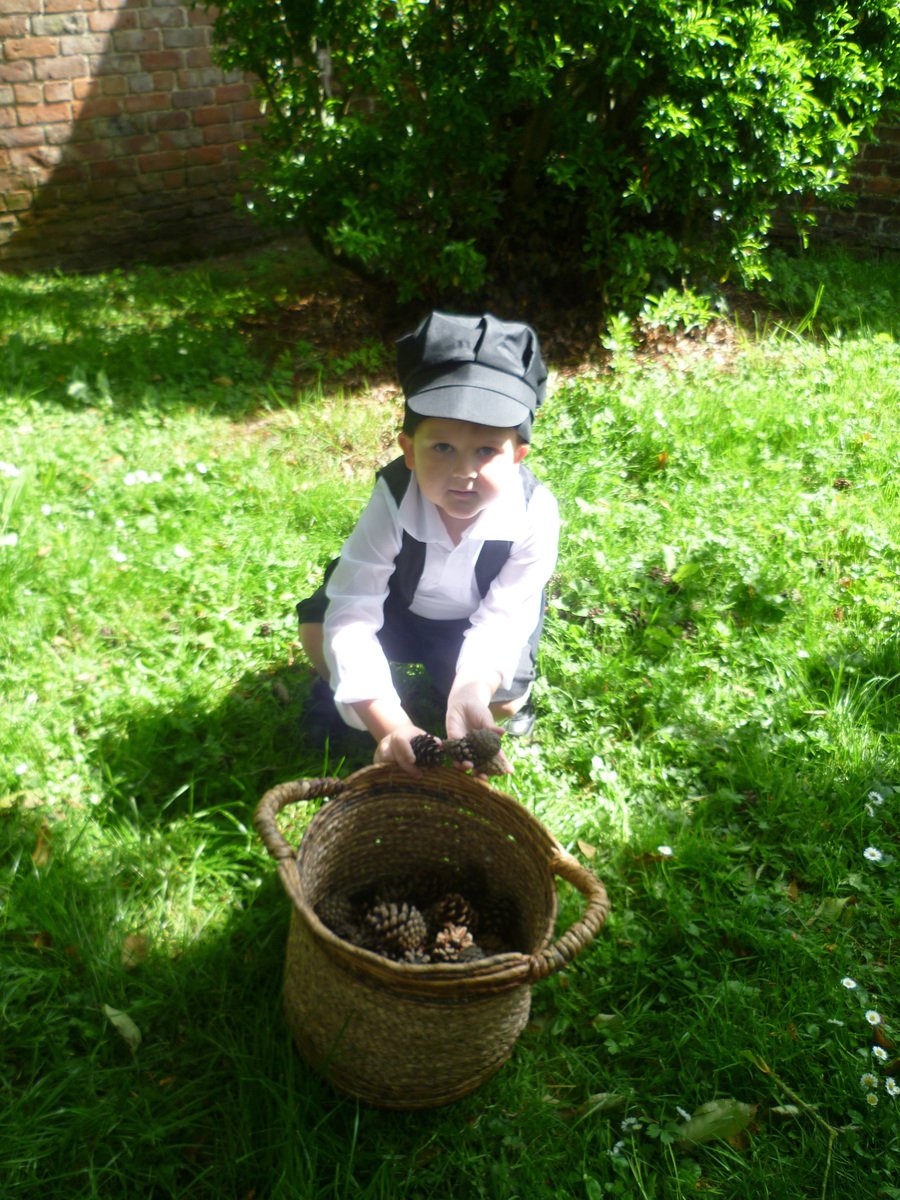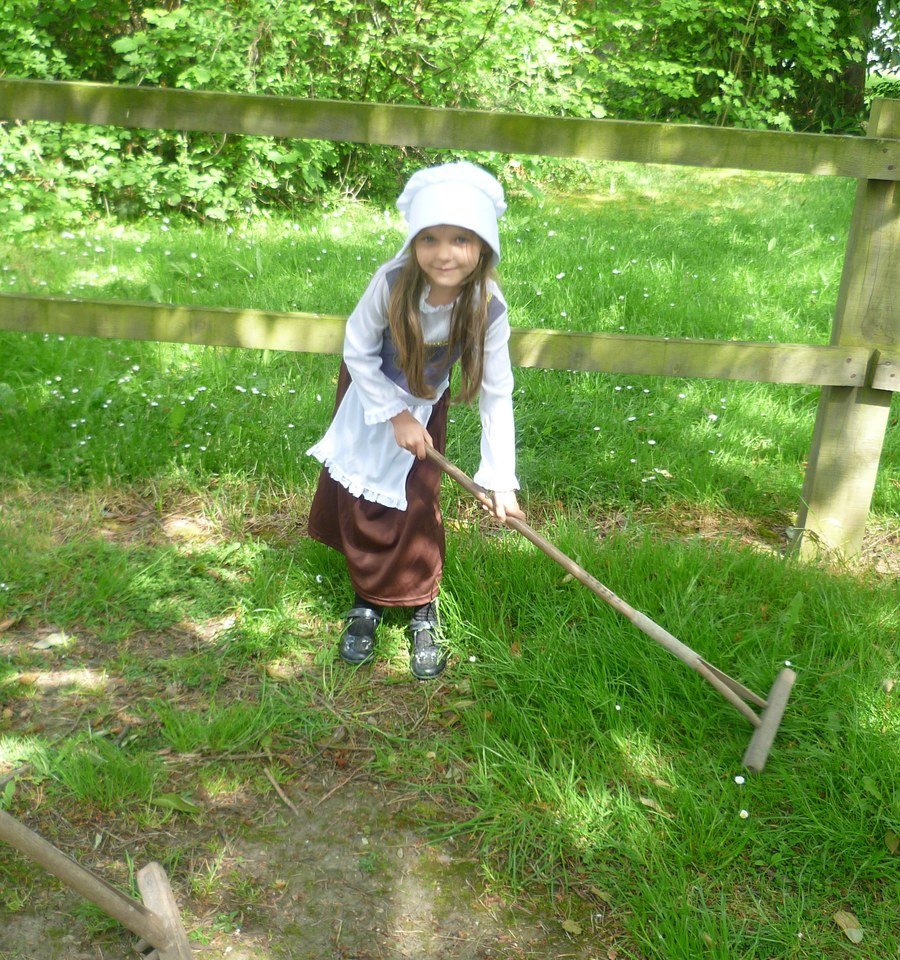 We have been designing our very own Gingerbread houses. We chose which sweets we wanted to use to decorate them. After we had created our houses we evaluated them. We thought of two things we liked about them and also thought about what we could do to improve our houses. For homework, our teachers have asked us to look for pictures of our creations on the web page.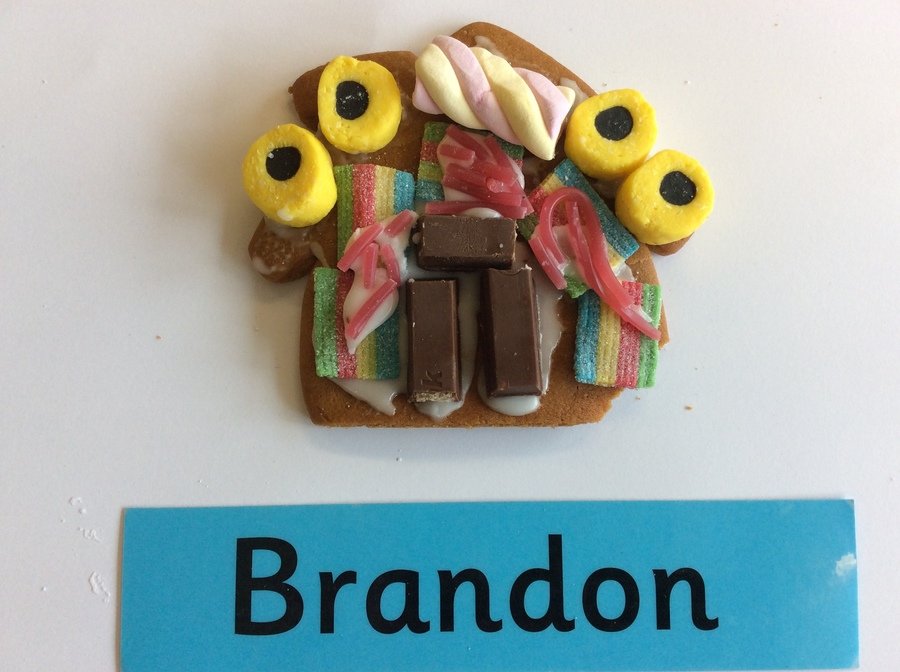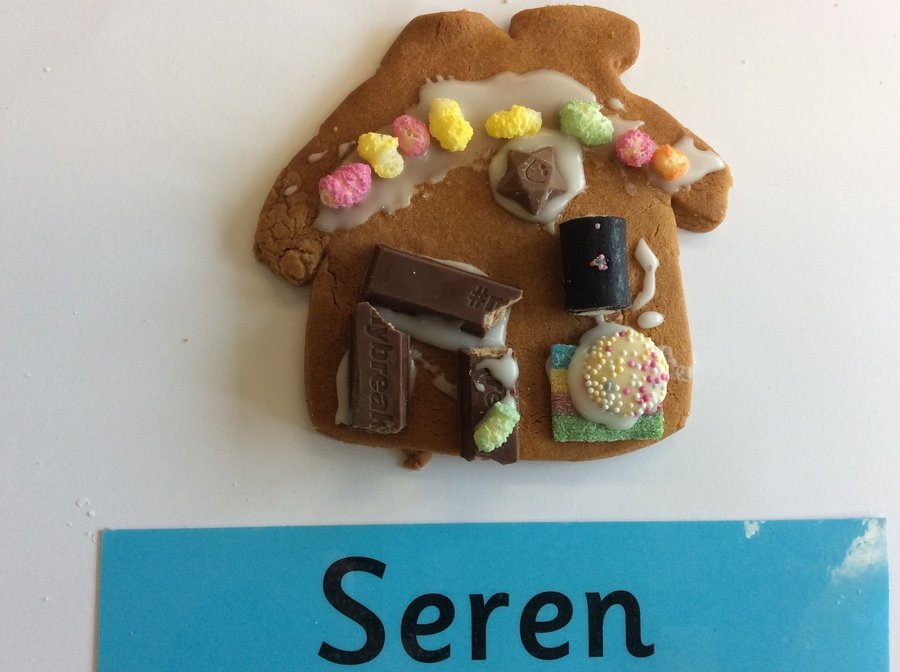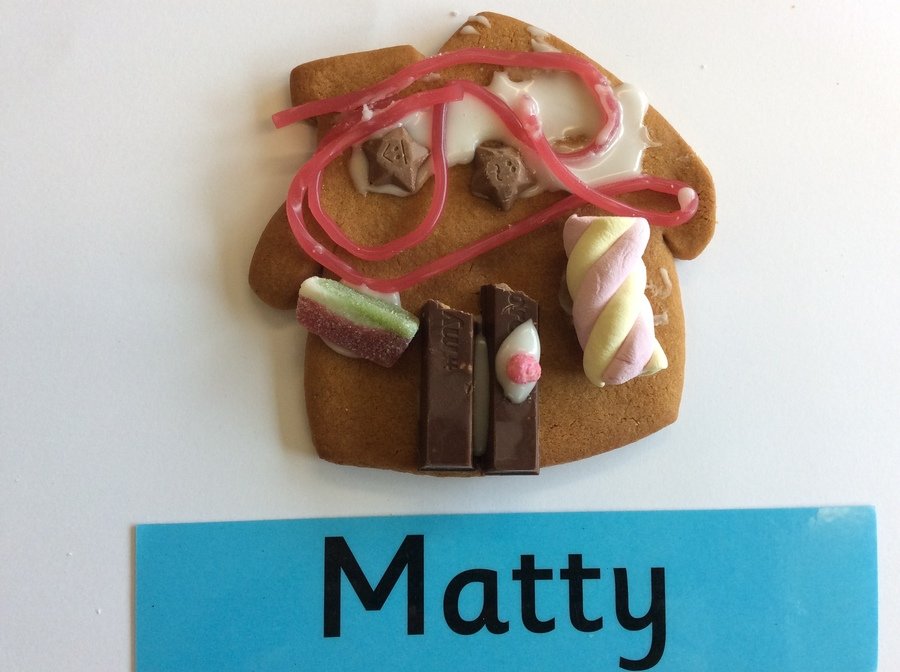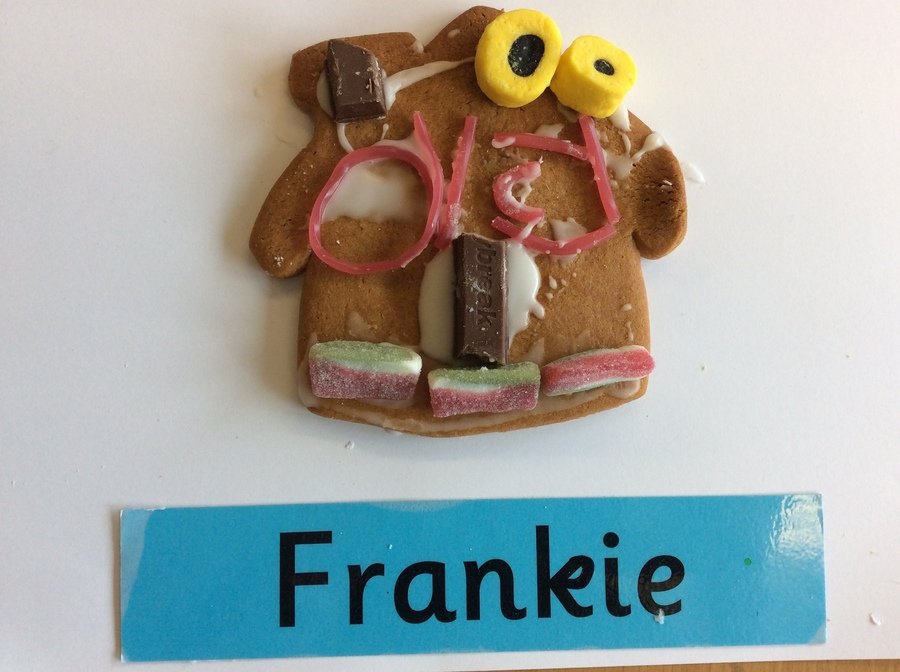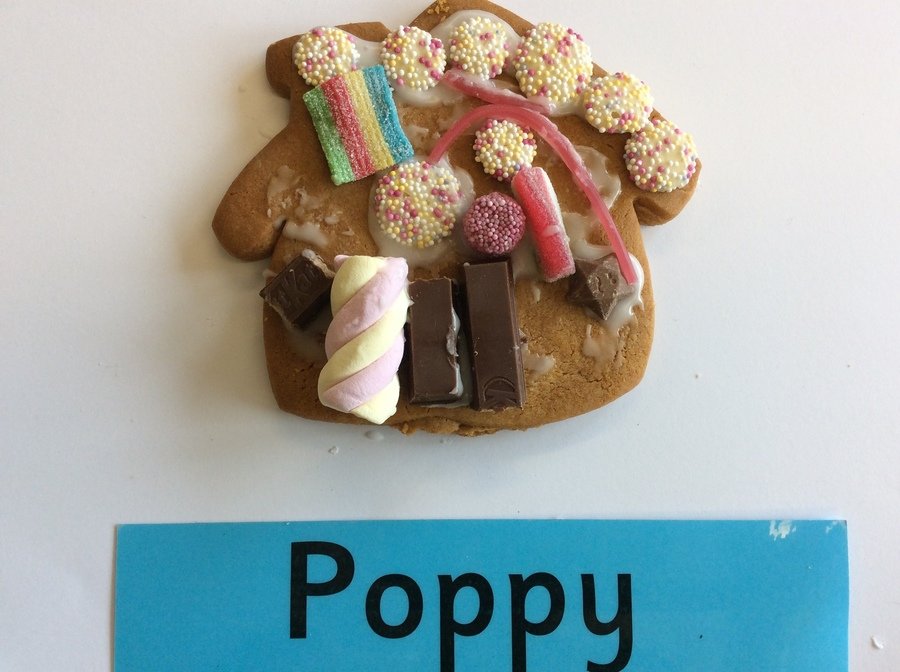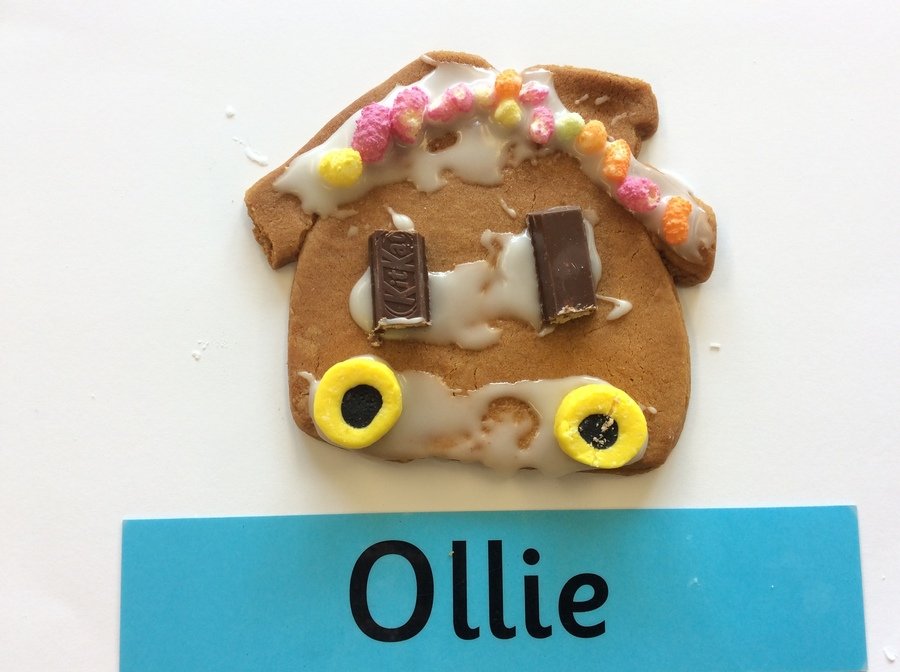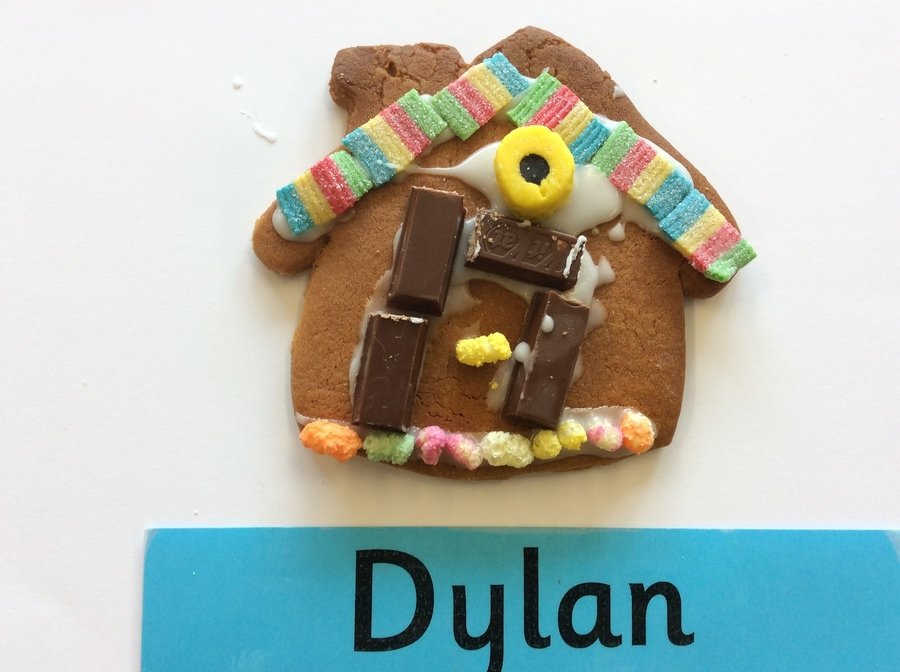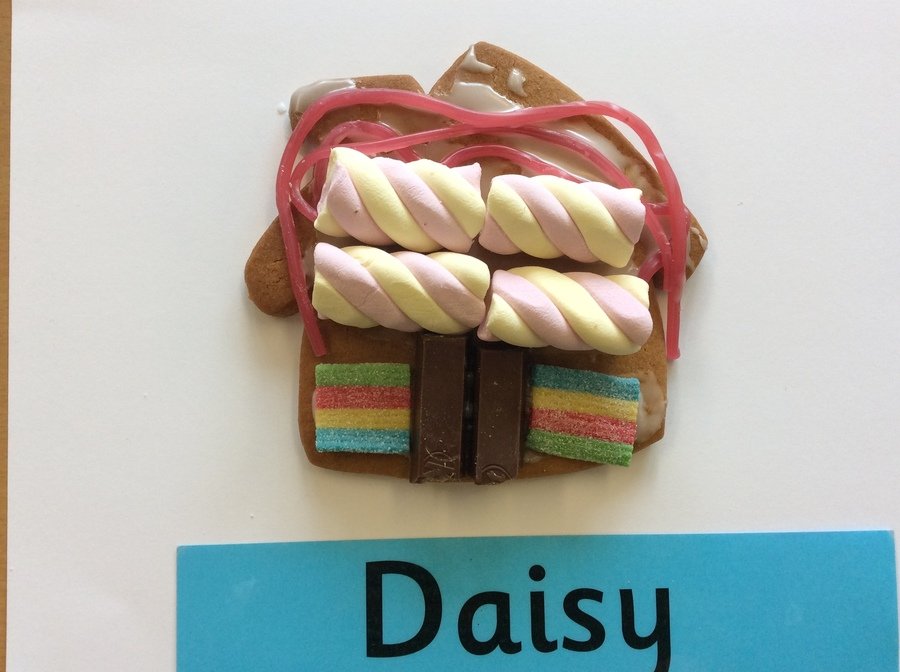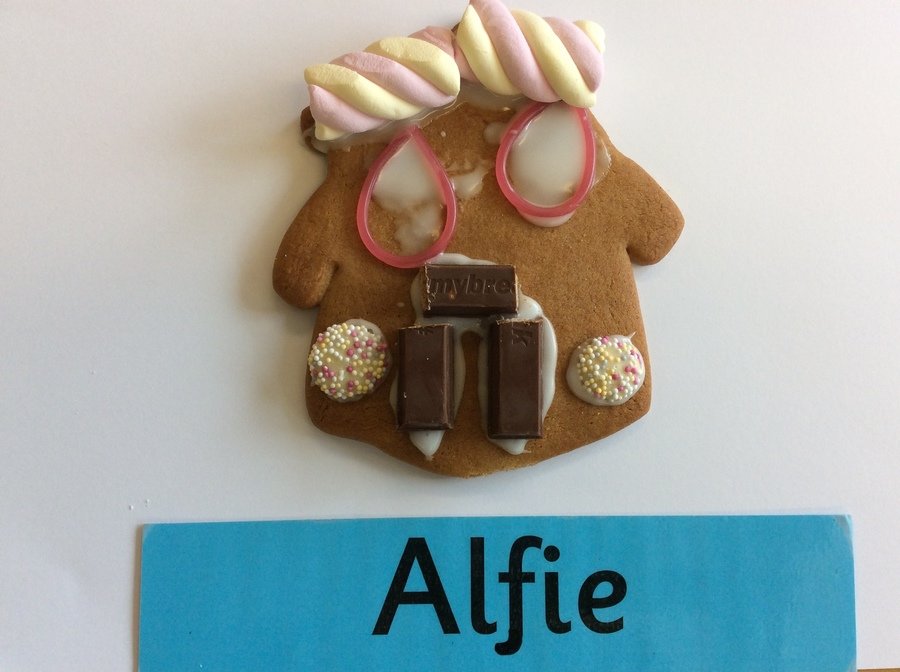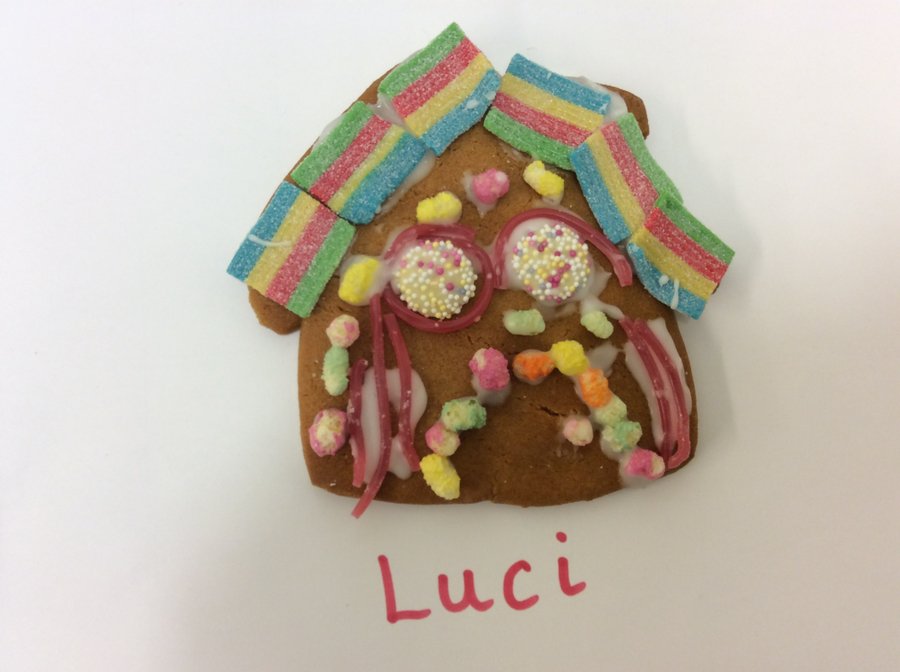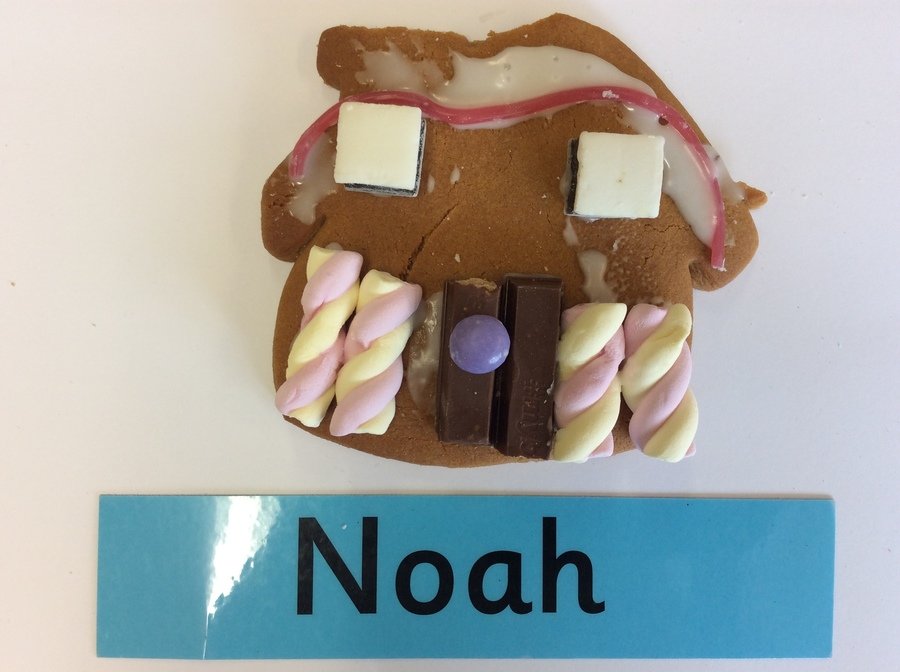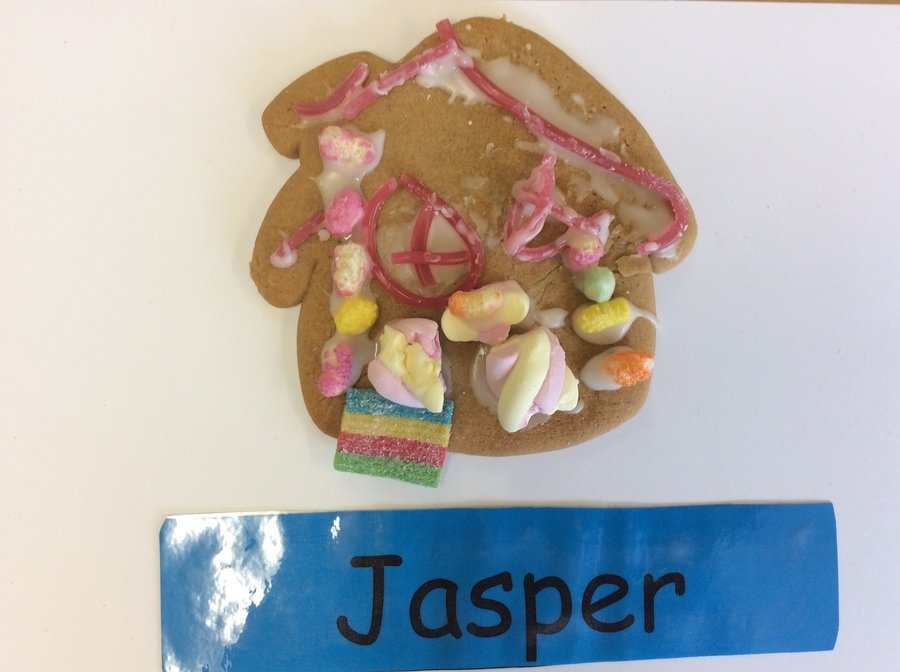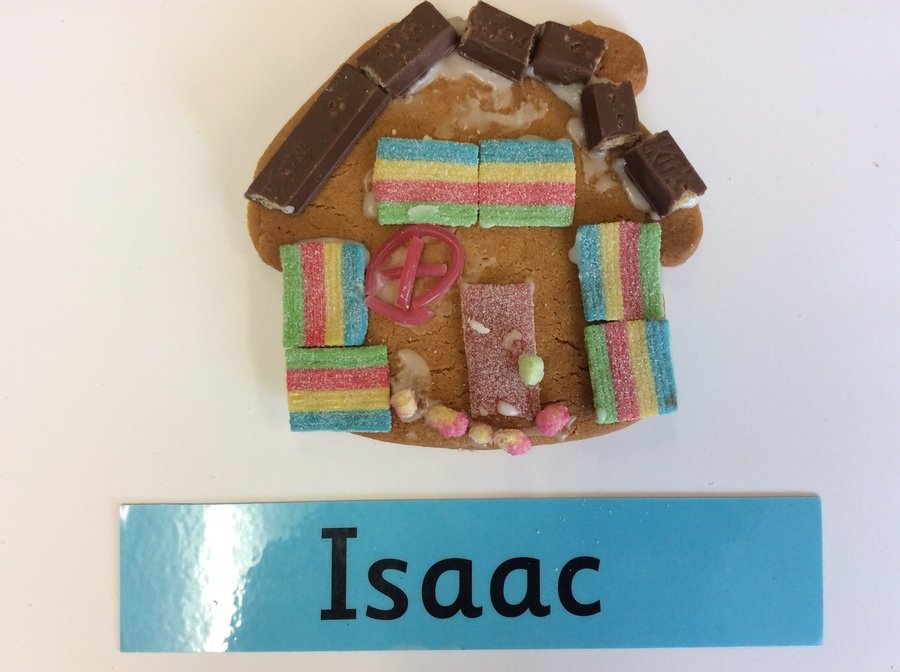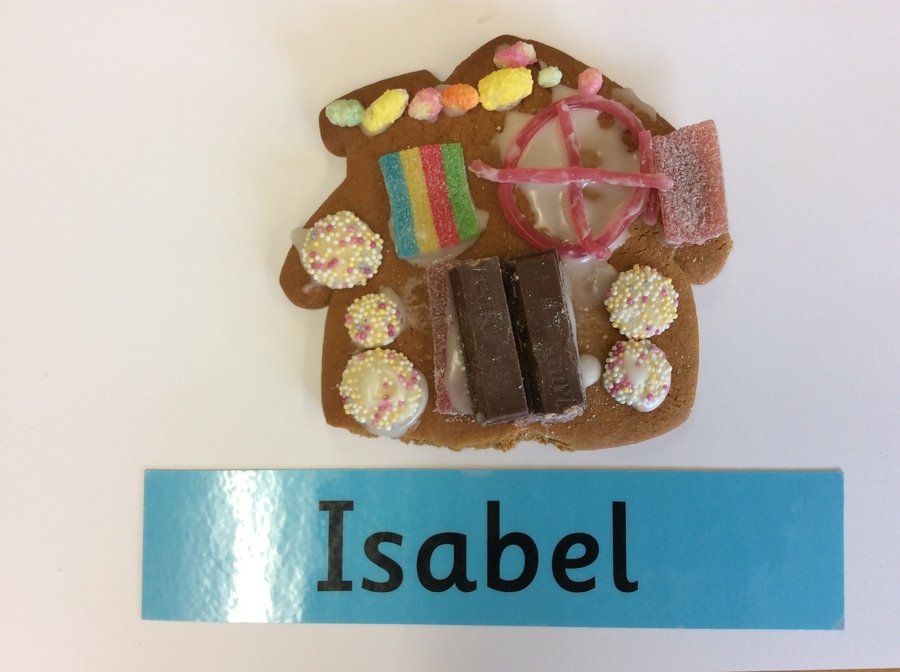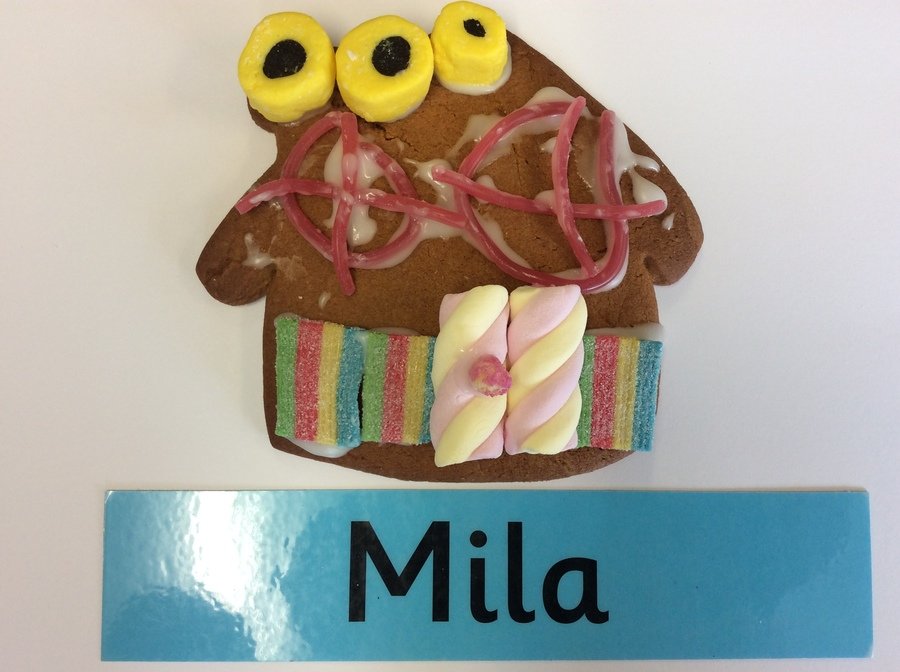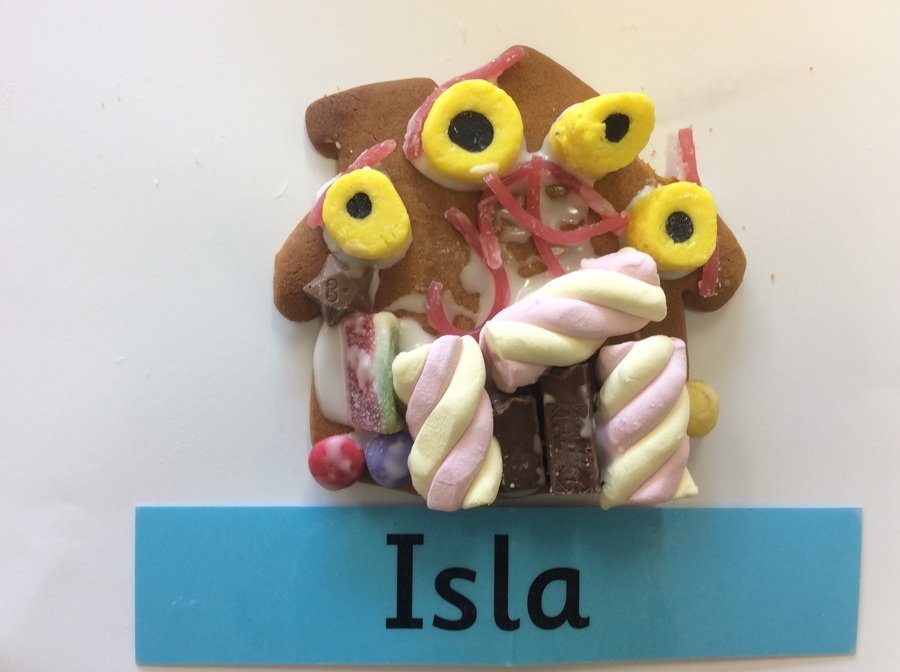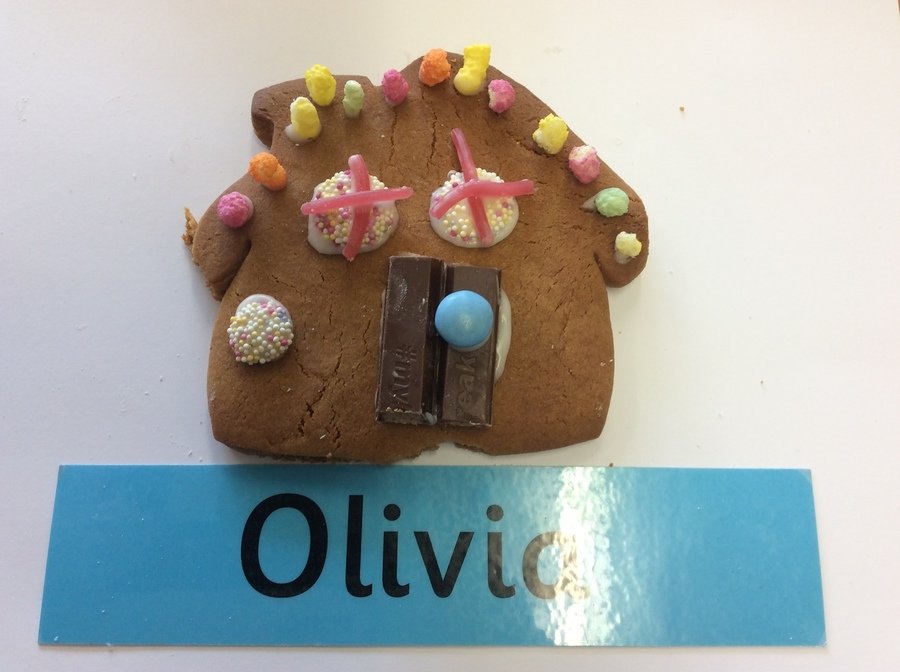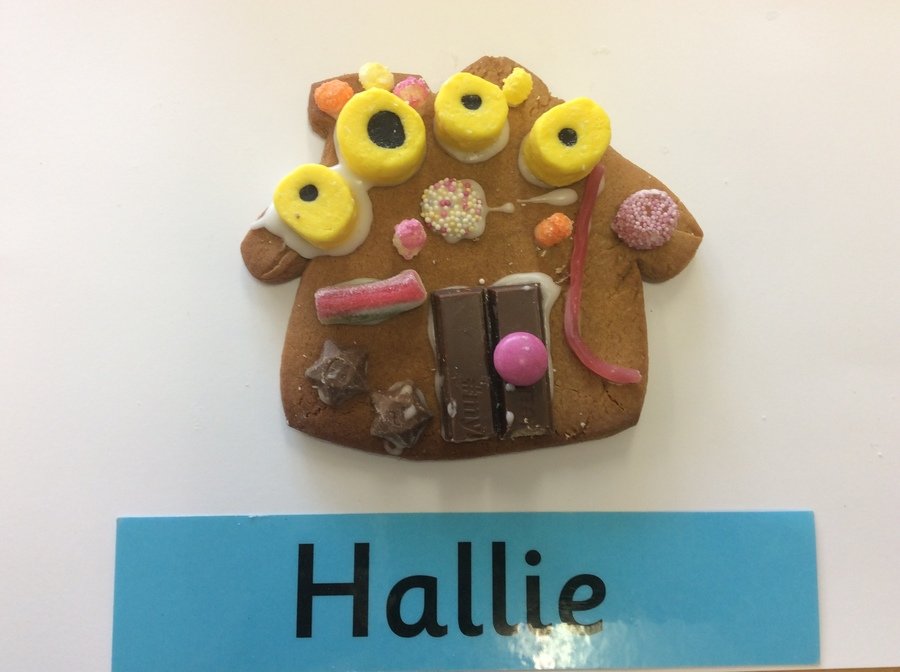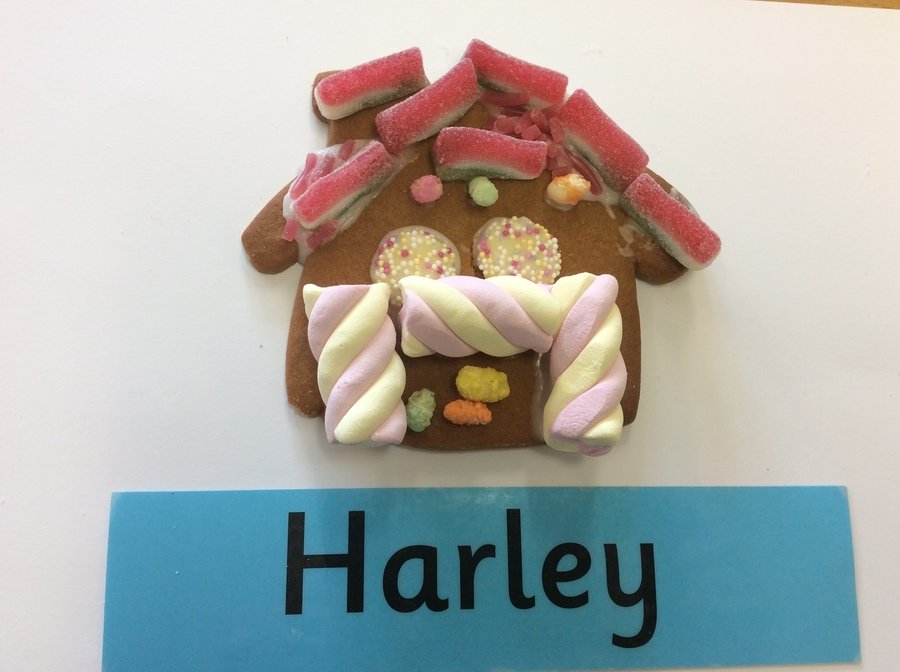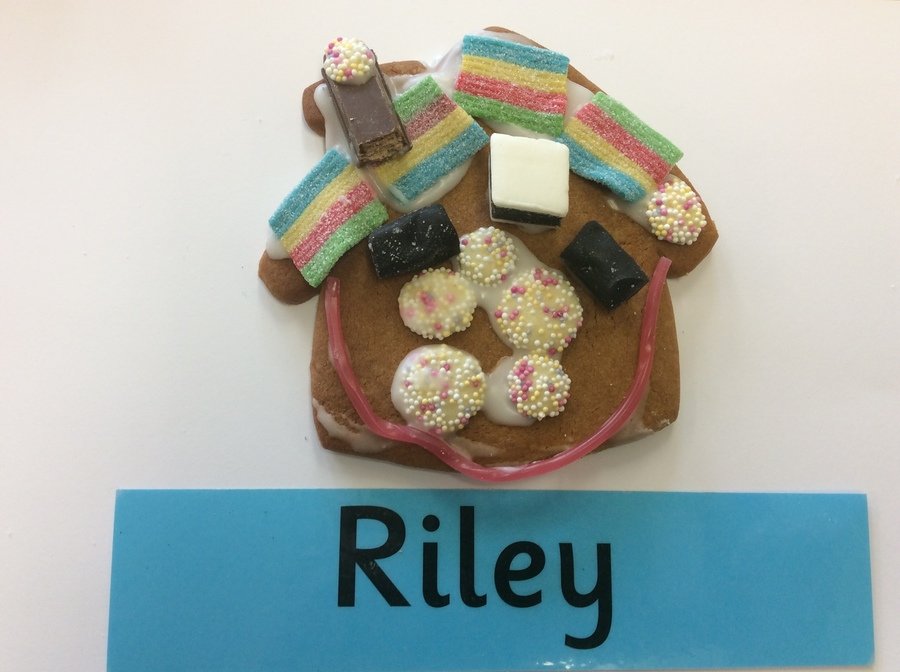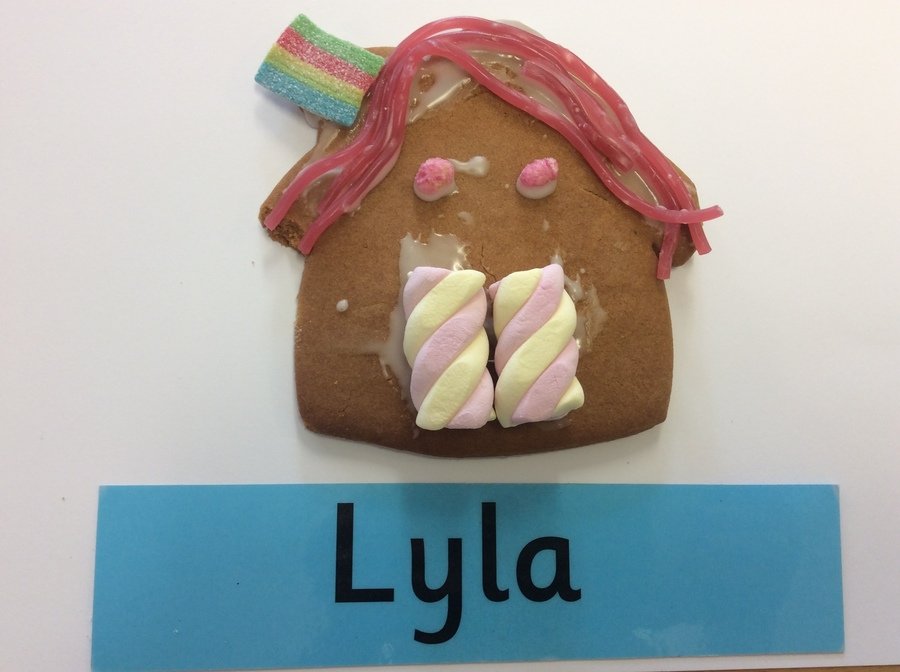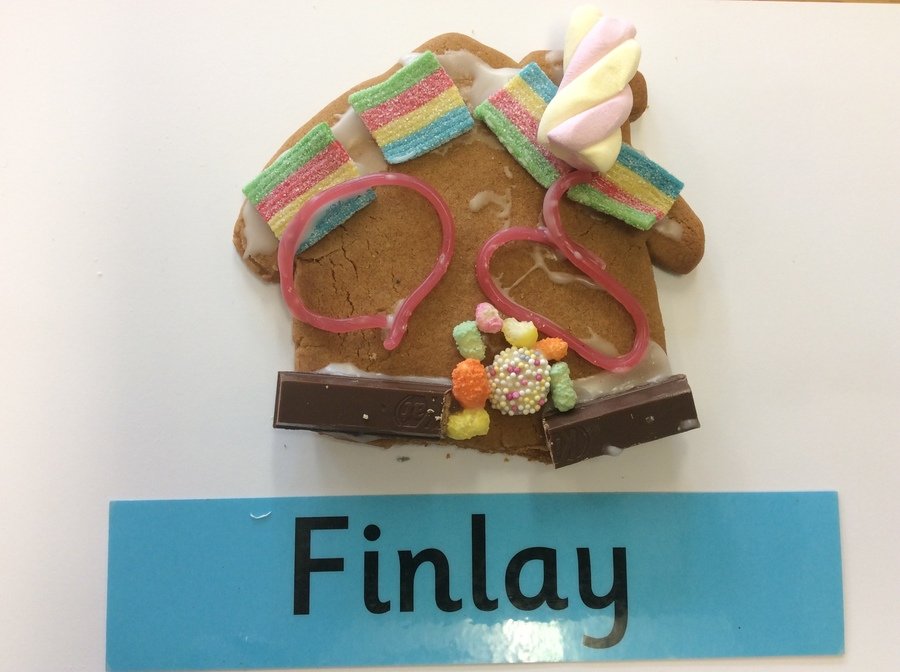 In the Construction area we built a Fire station for Fireman Sam.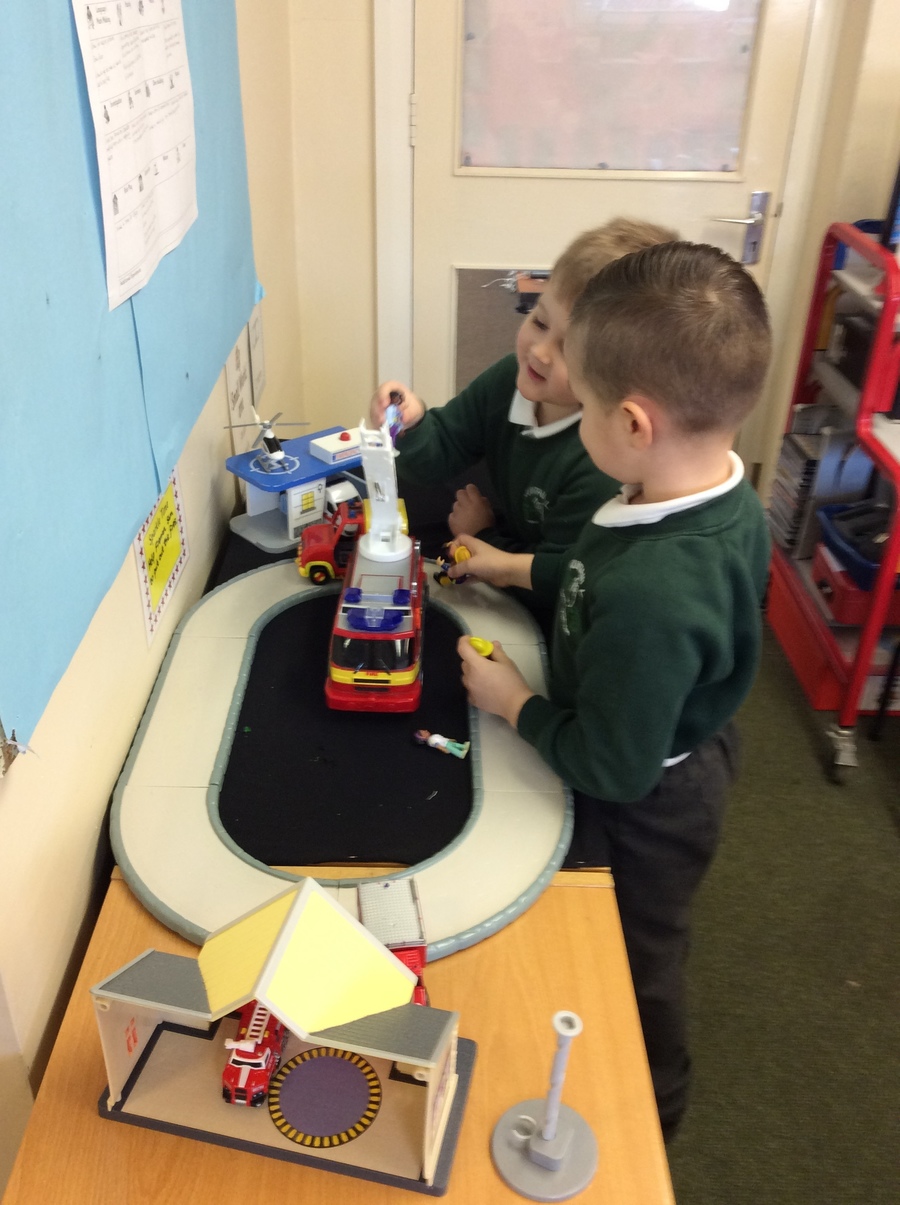 Class One took on the role of Firefighters in the Small World area.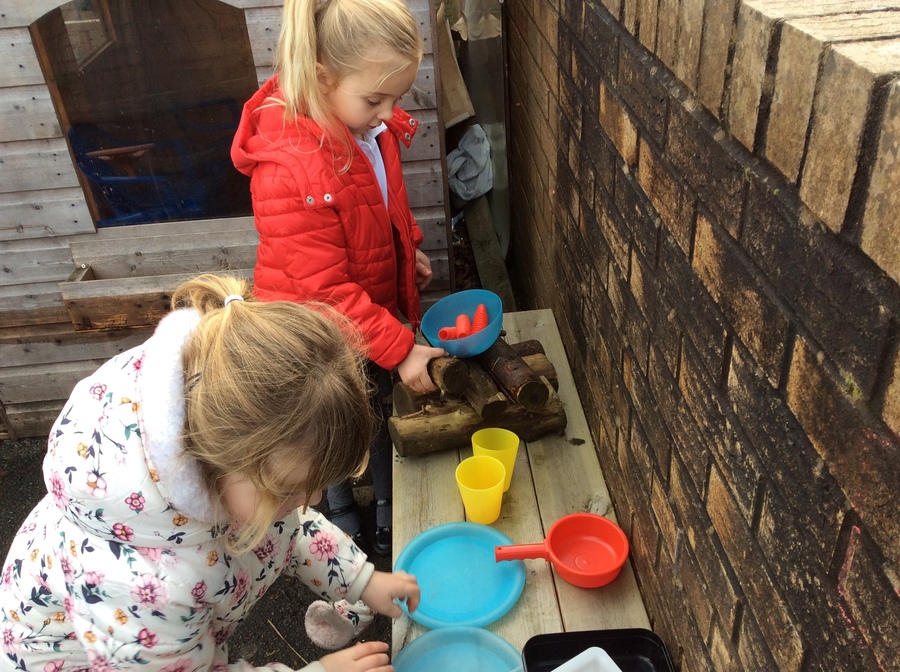 We cooked sausages and shrimps on our barbecue!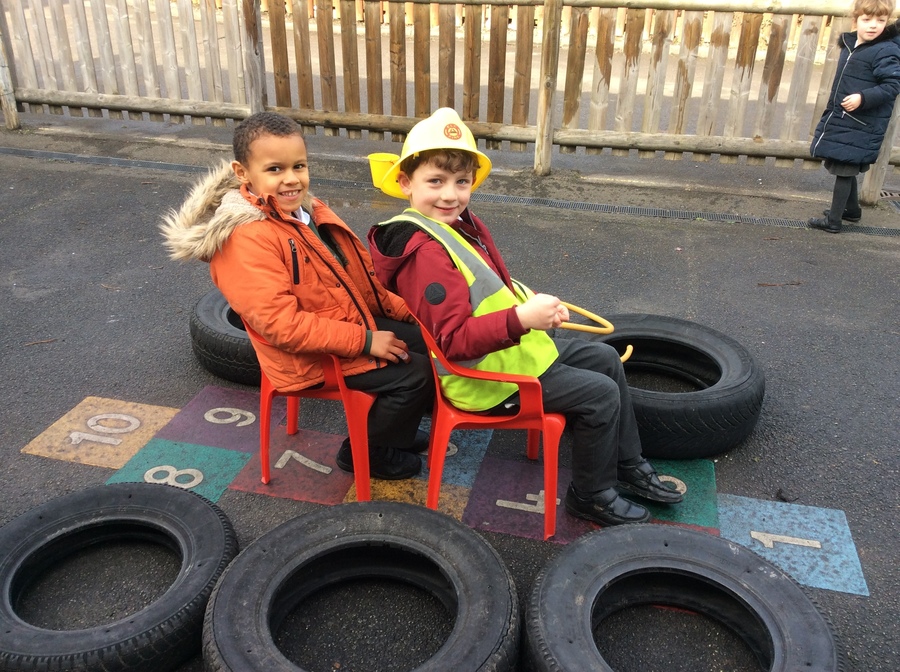 Look at the fire engine we built in our outdoor area.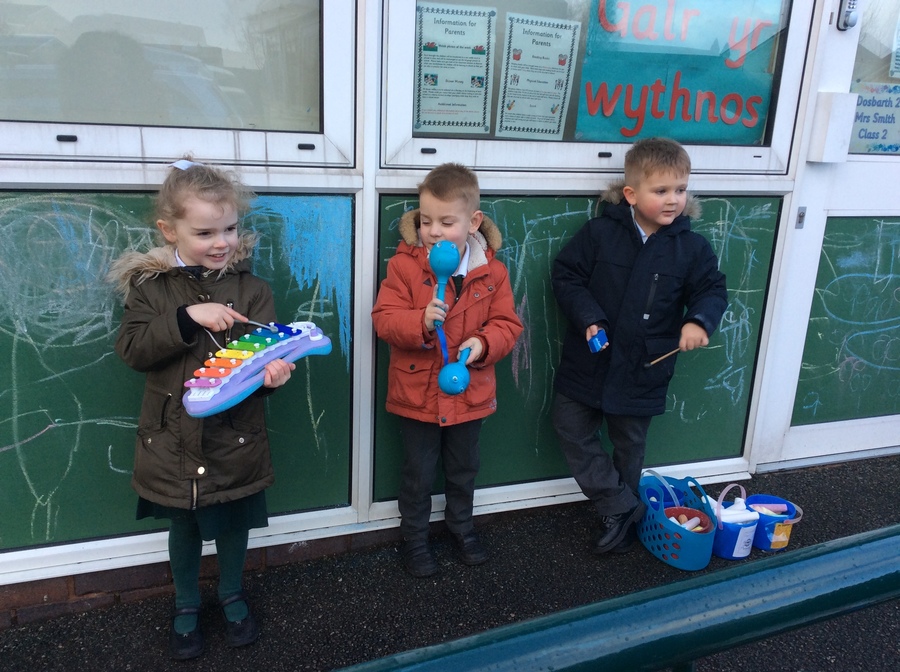 We used instruments to re-create the sound of the fire engine's siren.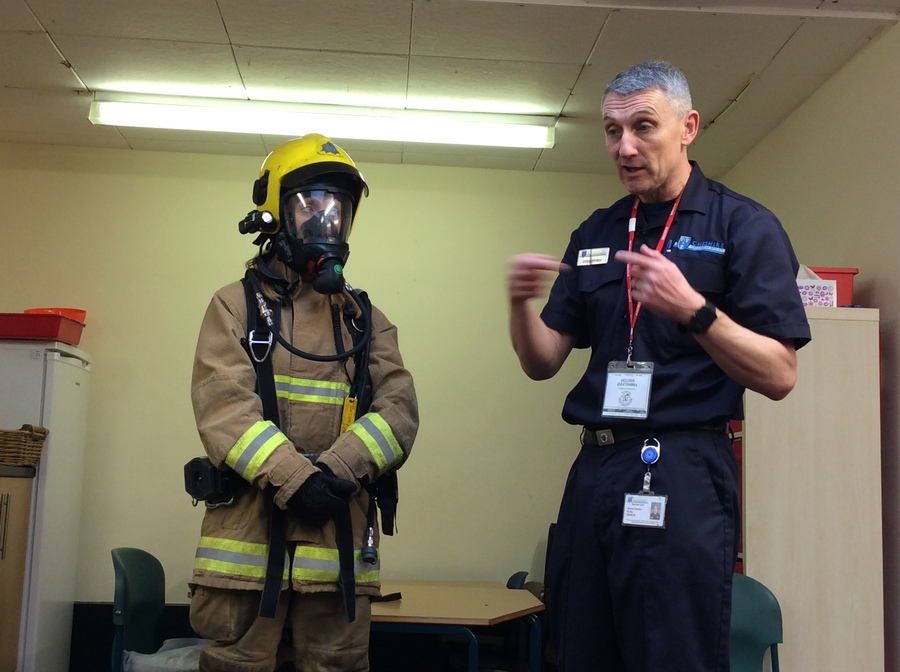 As part of our 'People who help us' topic we learnt about Firefighters. Mr Richard Whitley, a firefighter in Cheshire, came into school to talk to us about his job.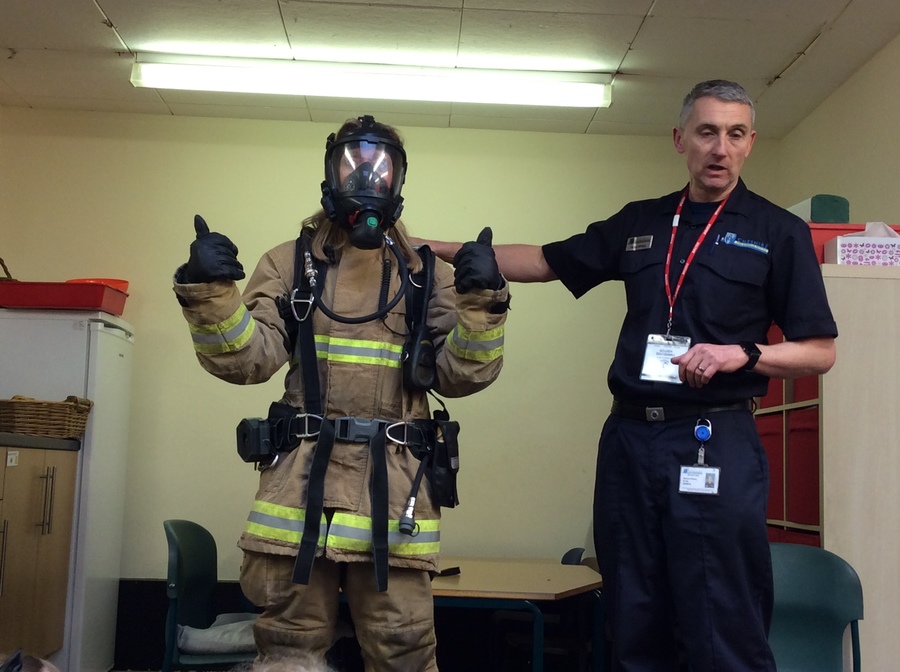 Mrs Fray even got the chance to take on the role of a firefighter for the afternoon!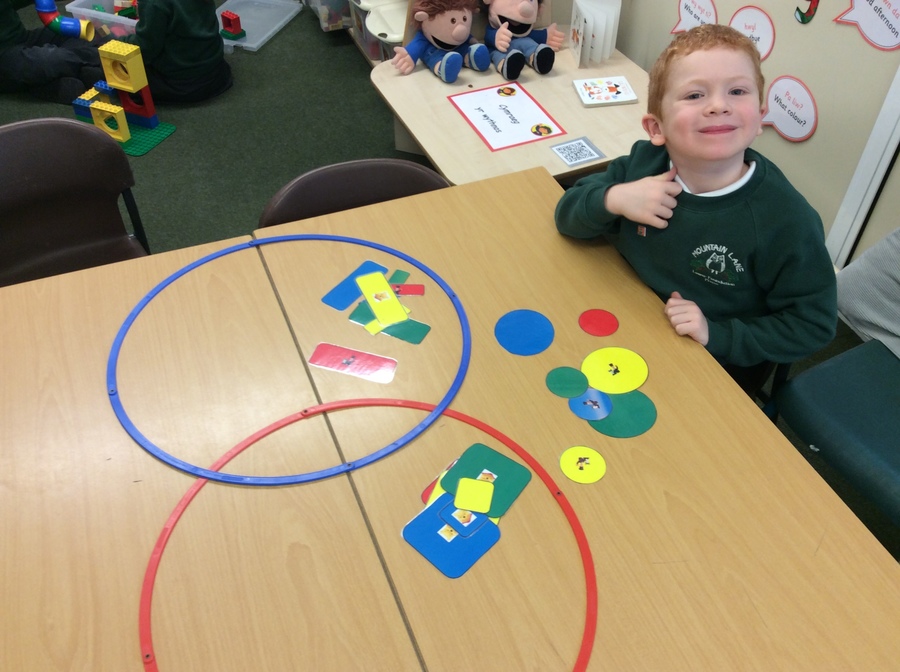 We have been helping the school nurse to sort her plasters into groups using different criteria - shape, colour and size.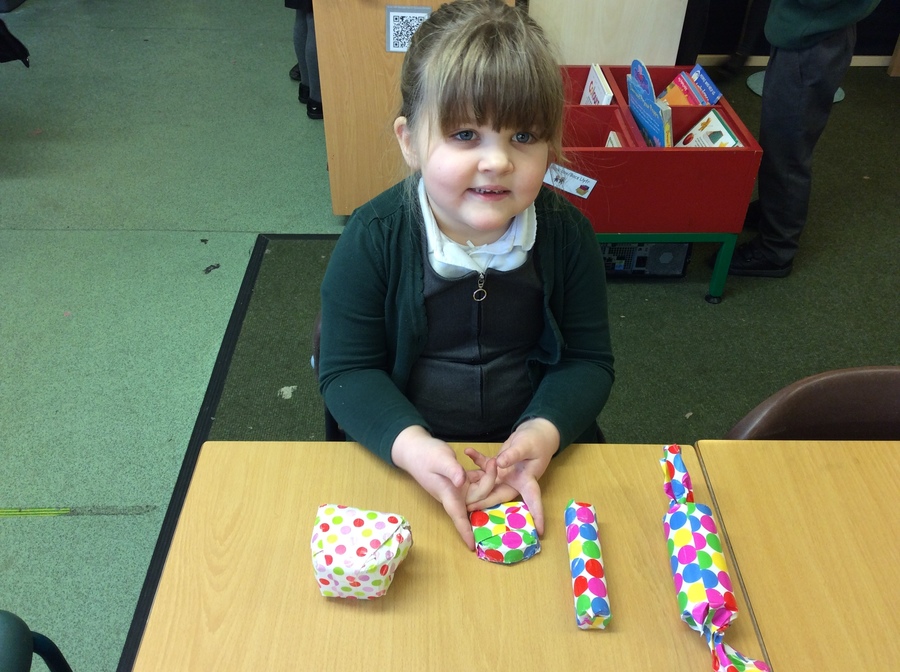 Class One helped the postman to weigh each of his parcels and put them into order lightest to heaviest. We then weighed the parcels using a balance scales and cubes.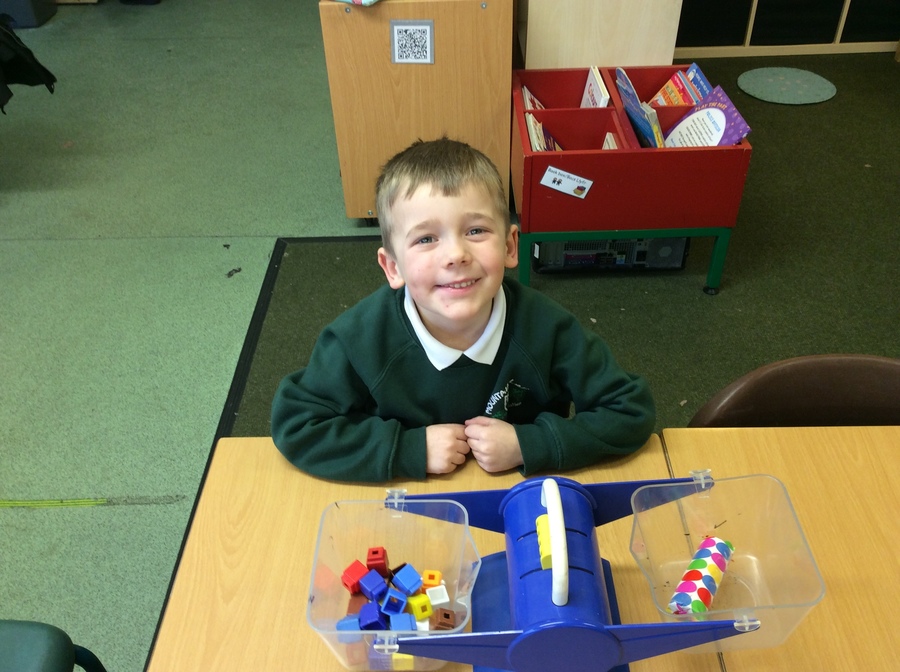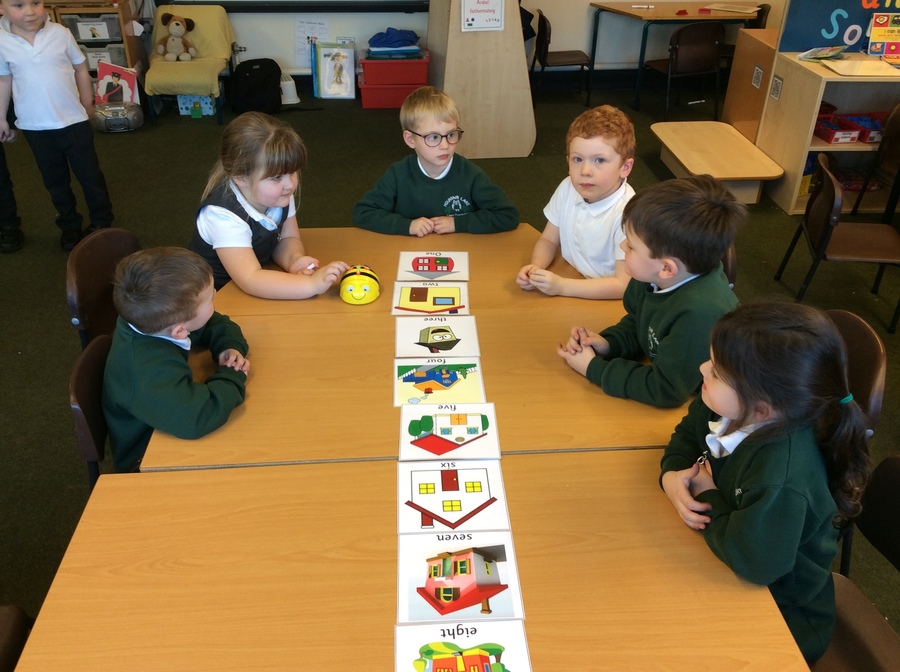 We programmed the Beebot to follow directions to visit different numbered houses in the street.
Class One have also been learning about the Chinese New Year festival.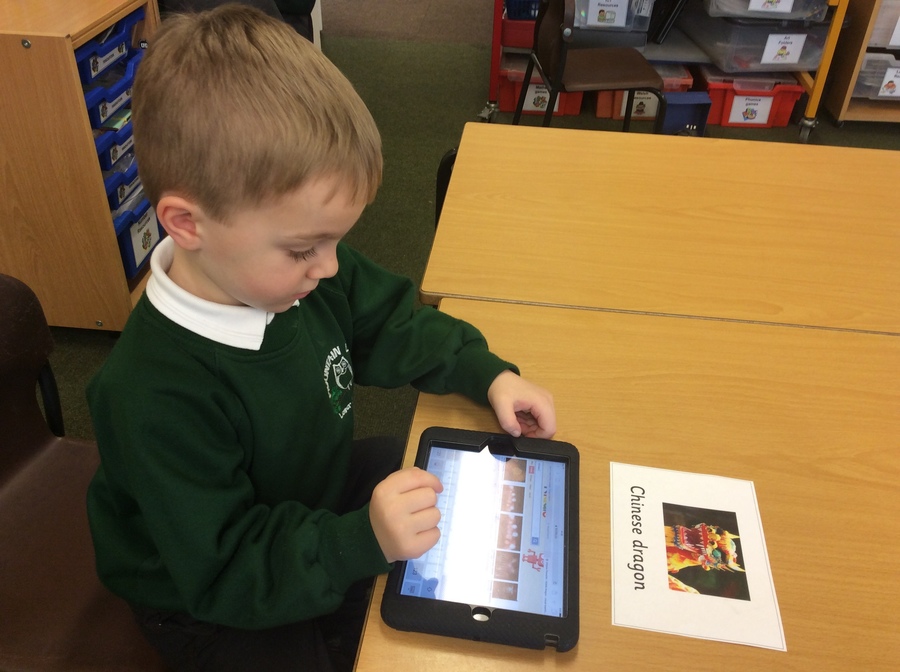 We used Kiddle to search for images and information about the festival.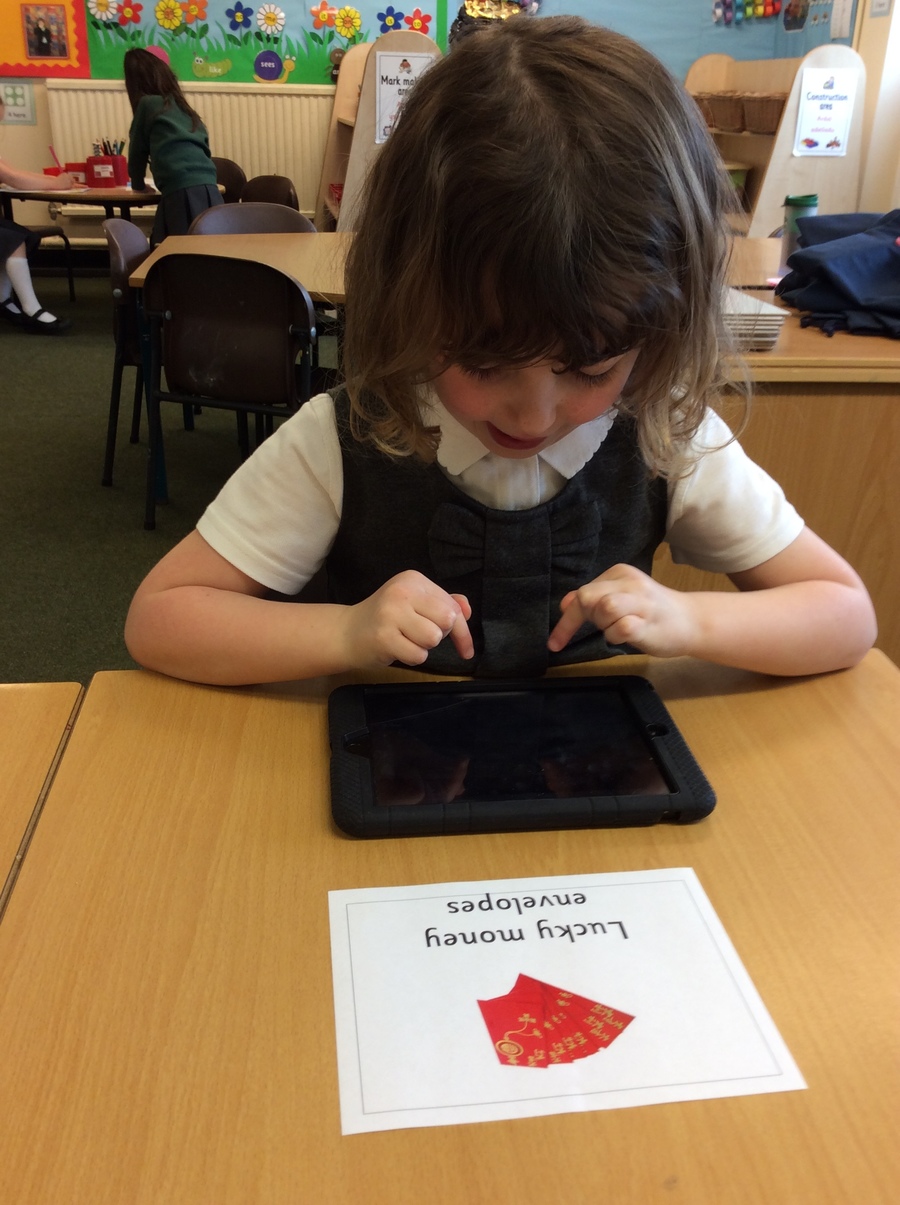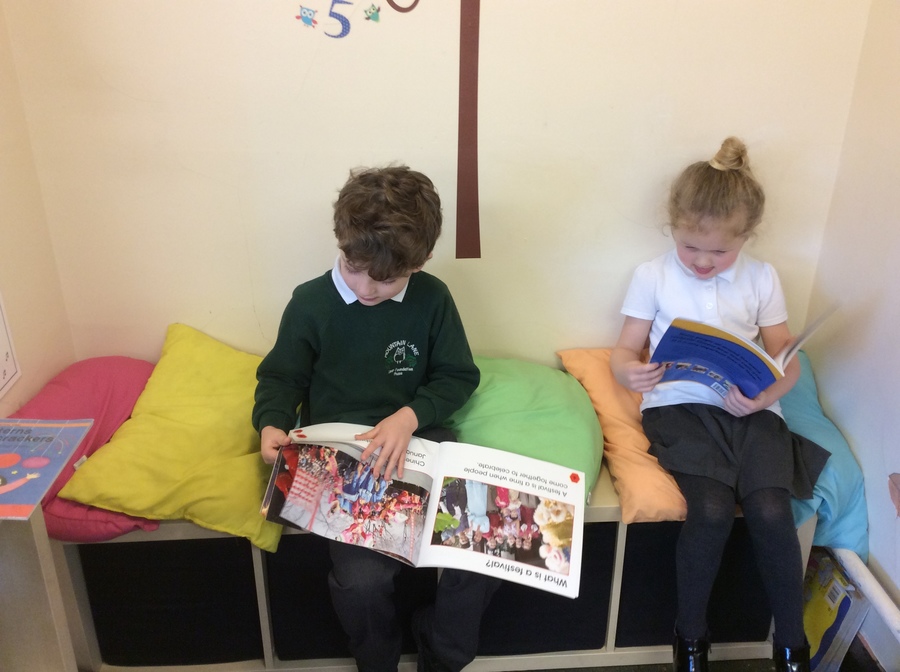 In the book corner we enjoyed reading books about Chinese New Year.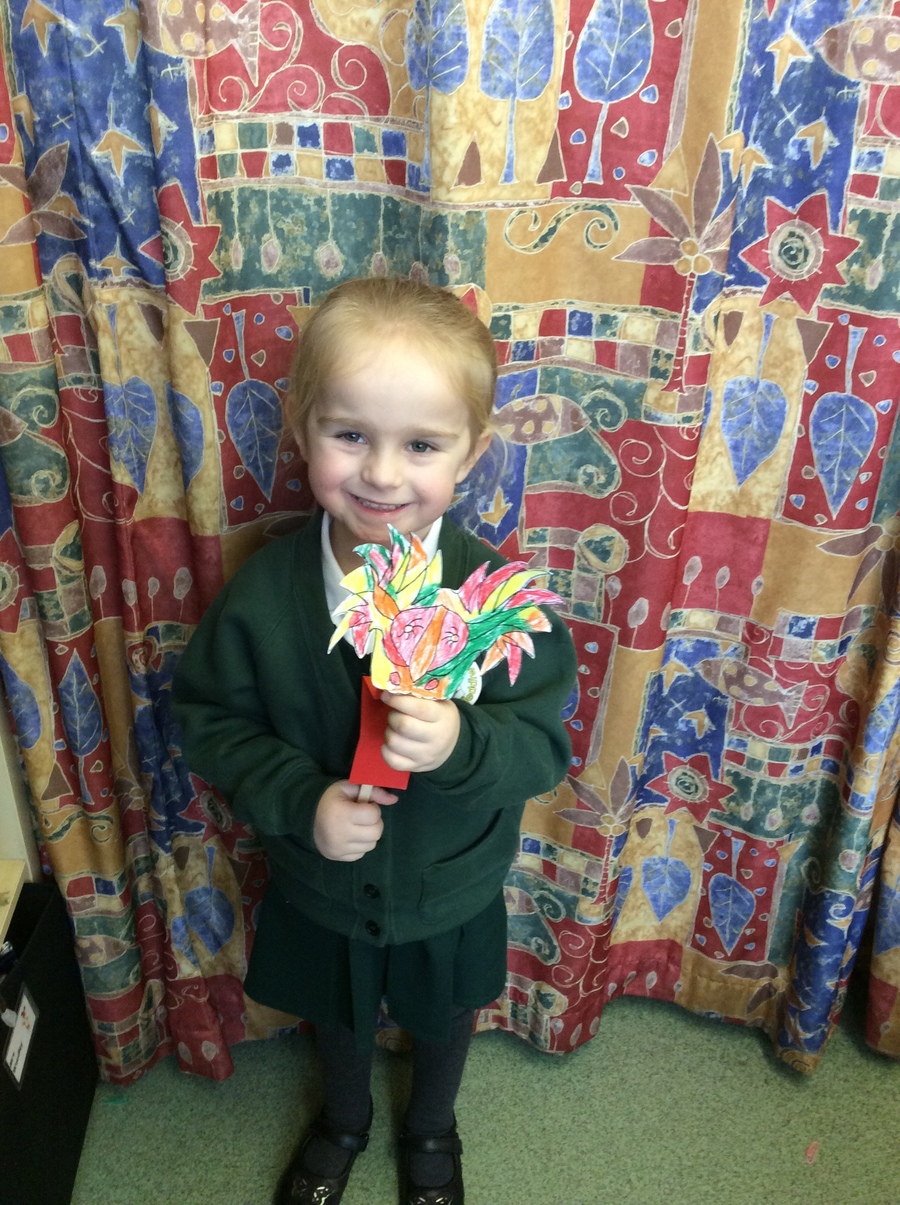 In the workshop area we made our own Chinese dragon masks and dancing dragons.