Croeso i Ddosbarth 5
Class 5 - Mrs Wilkie
Spring Term
Our Spring Term topic of 'Scrumdiddlyumptious' (Food and Drink) is well under way and Class 5 have been doing lots of activities related to the topic, including learning about the importance of a balanced diet, reading the 'Supertato' series of books by Sue Hendra and Paul Linnet, learning about Fair-trade and writing recipes for magical chocolate bars and magical drinks (inspired by 'Charlie and the Chocolate Factory' by Roald Dahl)!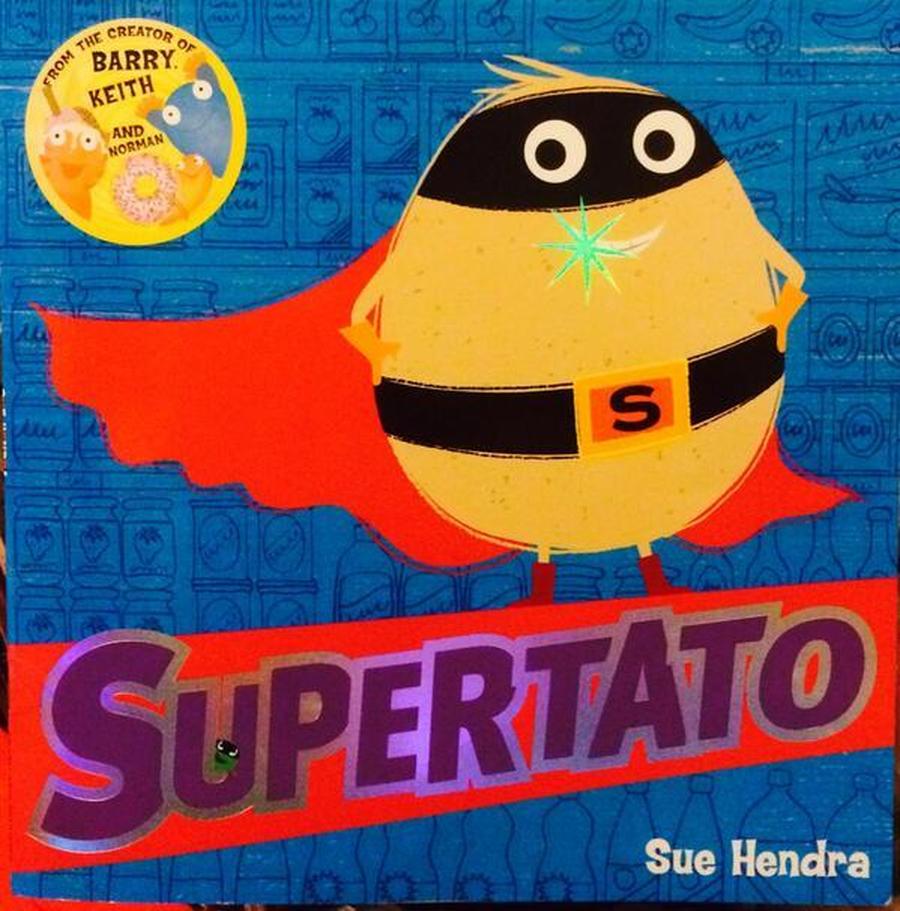 Some children in Class 5 have been enjoying building their own super vegetable or fruit characters out of Lego during 'Sparkle Time' (continuous provision). Here is a gallery of some of the children's own photographs of their Lego models:
We recently carried out a science investigation to find out how much sugar is in different drinks. At the start, the children predicted which drink they thought would have the most sugar, before reading the side of each container and weighing out the exact amount of sugar for each drink. The children were not surprised to discover that Coke contained the most sugar and the majority of the class had correctly predicted this. However, they were surprised to discover that the milkshake in our collection did in fact have the same amount of sugar in it as Coke! The children worked in groups and their final practical task was to order the drinks from the the least amount of sugar to the most amount of sugar. The children really enjoyed drawing bar graphs of our results.
The children had fun making fruit salads. They worked with a partner to plan, make and evaluate their fruit salad. However, the best part was definitely eating it for their snack that day!
St. David's Day - Dydd Gwyl Dewi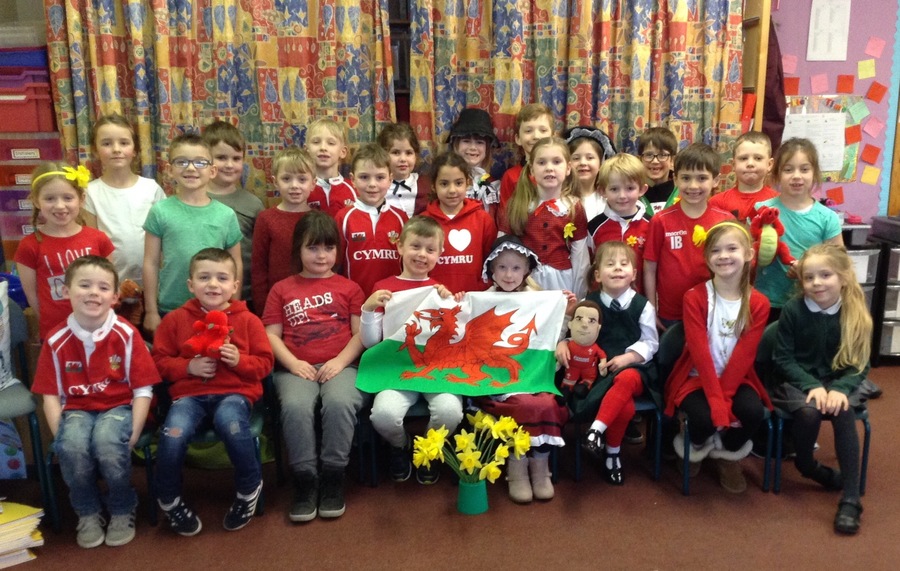 Class 5 really enjoyed dressing in Welsh national costume or the colours of the Welsh flag for St. David's Day. The children enjoyed learning about Wales during this week, including carrying out research on Wales for homework and using it to produce an infographic about Wales. They also worked in groups to study photos of Victorian Wales and generated their own research questions to answer. They drew a labelled picture of a daffodil and explained what it needs to grow. We also enjoyed eating Welsh Cakes for snack! Blasus iawn! (Very tasty!) In music we listened to Welsh traditional music and learnt the song, 'Ring out the bells for St.David' and sang it in English and Welsh. This song can be found on the following website if you want to sing along at home!
http://resources.hwb.wales.gov.uk/VTC/ngfl/2007-08/wsl/irf23/dewi_sant_mp3/index.html
A highlight of the week was watching Year 3's St. David's Day assembly and hearing their wonderful performance of 'Hen Wlad Fy Nhadau' (The Welsh National Anthem). Da iawn, Blwyddyn Tri!
Autumn Term
Class 5 enjoyed their Autumn Term topic of 'Magical Mystery Tour'. We travelled to space, the prehistoric land of the dinosaurs, Africa and Polar Lands. The children really enjoyed presenting their African animal research homework to the class - some of it can be seen in the photo below.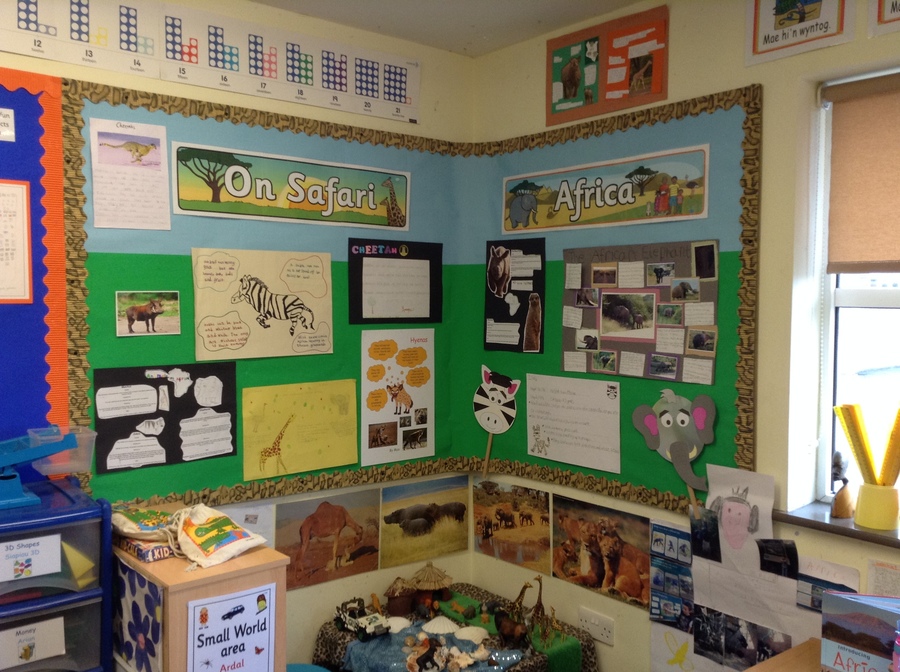 Woodland Learning
We enjoyed our Wednesday Woodland Learning sessions in the Autumn Term. Here are some photos of our storytelling session:
Here are some photos of our leaf rubbing activity in the woods:
Here is a video of Class 5 performing one of our favourite songs, 'Let's roar like a dinosaur' during one of our music lessons in the Autumn Term.
The children had fun measuring the lengths of dinosaurs outside. They each had a different dinosaur to measure using a trundle wheel. Here are some photos of the results: