Class 14 ~ Mrs Tomkinson Croeso ~ Welcome
Summer Term - 2018
(Our last term as 'Mountain Laners' before we begin our journey to High School!)
Year 6 News and Events
During this half term Year 6 pupils will be studying the 'Swinging Sixties'. A new plan has been created using ideas from the pupils' recent homework task and we look forward to carrying out some of the exciting activities from tie dyeing to sixties dancing!
Police Liaison Officer, Mark Jones, will be visiting us again this term with another important message about the dangers of drugs for our Year 6 pupils. The children will also be focusing on the topic of 'Growing Up' in their Personal and Social Education lessons this term and therefore may wish to further discuss issues raised in school with you at home.
Our Year 6 children need their outdoor P.E. kit in school every day. PE lessons are planned for a Tuesday and Thursday, however due to the hectic nature of the term for Year 6 pupils, this may be unavoidably changed to a different day. The children will take part in Cross Country, Athletics and Cricket/Rounders sessions during this term.
Year 6 pupils will also be preparing for our Leavers' Service after the half-term break. This is always an enjoyable time for the pupils and we encourage all of the children to have a part in the service.
Extra-Curricular Activities
Again, many clubs and competitions are planned for Year 5 and 6 pupils. Please refer to the extra-curricular bulletin for details of the clubs that are running, on which day they will take place and the times that they finish.
Active Awards (Extra-Curricular Clubs)
These awards have been introduced to encourage the children in the Upper Junior Department to take in part in physical activity and to also reward their commitment to after school clubs. So far this year the attendance at the different clubs on offer has been excellent; I hope the children continue to show this level of commitment throughout the summer term.
Important Dates at a Glance!
Reports to Parents – Tuesday 17th July
Leavers' Service – Wednesday 18th July at 6.00 p.m.
Class 14 are having fun budgeting for a summer holiday; shall I choose Italy or Croatia?
Pupils had to book a hotel, flights, bags, seats, transfers and trips during their holiday and work within a specific budget.
Year 6 had a fantastic visit to Llanberis and Mount Snowdon on Tuesday 3rd July. Firstly we visited the site of Dinorwig Power Station before moving on to Llanberis Slate Museum where we saw a slate splitting demonstration. Finally, we headed off to Snowdon Mountain Railway for our journey up the mountain.
We hope that you enjoy looking at the photographs and videos below.
Josh and Imogen had fun taking on the role of a teacher when they delivered their Criw Cymraeg lesson based upon thinking about why it is important to learn Welsh. Pupils had to sort statements into true or false and then looked at a presentation showing images of Wales and the Welsh culture. Diolch Josh and Imogen.
Year 6 have been busy developing their ICT and DCF Skills! They have been creating Stop Motion Animations based upon the Beatles album cover Abbey Road and experimenting with block coding using Crumbles and Sparkles to make lights flash on and off.
We hope that you like the photographs!
National Parks Leaflets - we have had fun creating our leaflets based upon one of the 3 National Parks in Wales. We co-crafted our introductory paragraph then carried out research using Chromebooks and ipads to find information about activities to do in the parks.
Next we created our leaflet using A3 Paper, we have enjoyed creating and illustrating them!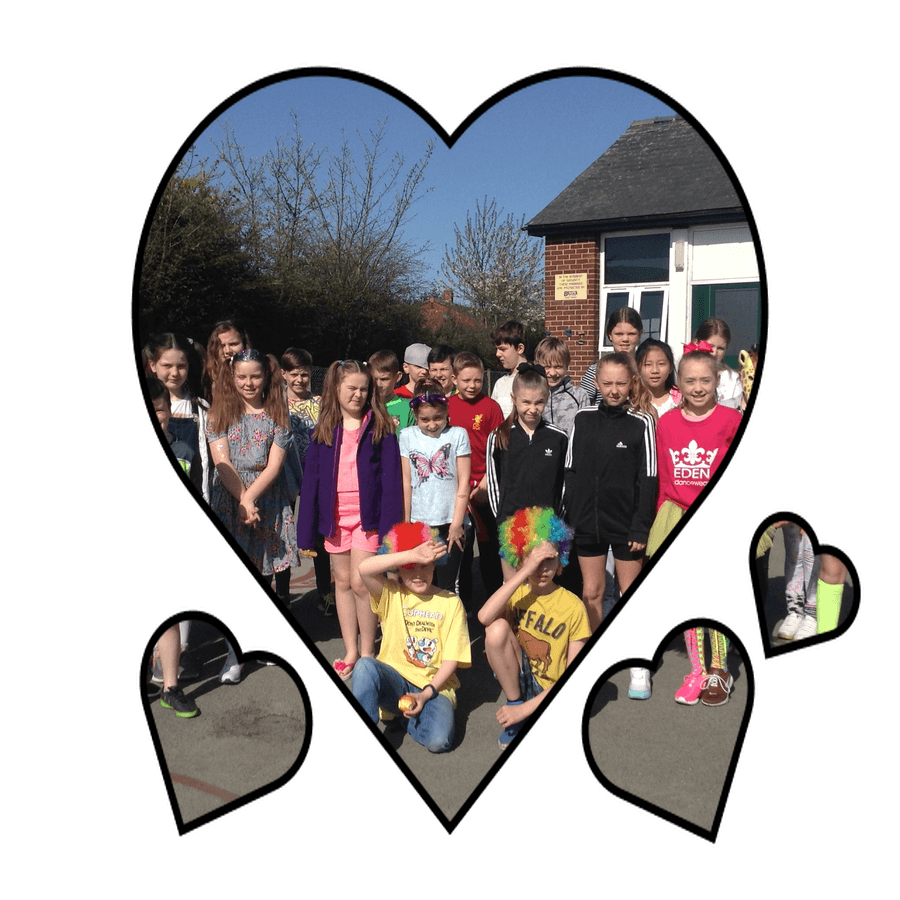 We have enjoyed using J2Data to create branching diagrams based upon living things.
Once completed, we took a screenshot of our work and uploaded it to Google Drive.
Click on the link below to view our work:
We are already enjoying our new topic of the 1960s!
We have created artwork in the style of Andy Warhol's Pop Art.
We began by sketching images of famous people from the 1960s e.g. John F Kennedy, Michael Jackson, Martin Luther King, Elvis Presley and Marilyn Monroe using pencil and fine line pens.
Next we took a photograph of our sketch and then transformed the images using an app on our ipads called 'Abstract You' - we hope you like them!
Log into our Google Drive accounts to view our work at:
We have enjoyed using 'Scratch' - a coding programme to create a simulation showing the Earth rotating around the sun.
Some of us then went on to include the moon and other planets.
We have saved a 'screenshot' of this work into our Google Drive if you would like to see our work.
Caerdydd 2018 - Blwyddyn Chwech had a fantastic time enjoying the sights in and around our capital city from the 5th to the 7th of March.
Please have a look at the slideshow below which contains pictures of our visit. We hope that you enjoy looking at them. Diolch yn fawr.
We have had a busy week this week! We took part in a workshop delivered by the NSPCC following on from last week's whole school assembly.
We have also been working on our story writing skills and writing a short story called Alien Landing - we worked together to co-craft our stories following feedback from our teacher. We had to re-draft our stories by adding in extra detail and changing punctuation and spelling errors and mistakes.
We have started to type our stories onto Google Drive using Google Docs - you can log onto our accounts to read them. Enjoy!
We have been developing our DCF Skills by creating a collaborative Google Slides Presentation all about the planets in our solar system.
We began by researching information about the planets using ipads and then completed a Planet Factfile.
Next we created a database on the Purple Mash website and carried out searches using the <, > and = symbol e.g. which planets have a temperature of < 50 degrees.
Our presentation is shown below and you can view a screenshot of our database on our google drive accounts using the following link:
Year 6 have had a fun and exciting morning in the forest this making Christmas themed structures, completing a maths number challenge and eating and drinking yummy hot chocolate, marshmallows and biscuits!
We have been developing our Digital Competence Framework Skills (DCF) through our work in History.
We used Google Sheets to create a spreadsheet containing information about rationing in World War Two. We took weekly quantities of different types of food and then applied different formulas to calculate daily, monthly and yearly quantities. We then created bar charts to display the data.
You can log into our Google Drive accounts to view our work.
We had a fantastic day on November 9th during World War Two Day when we invited 'Tommy' and 'Jack' from Company K to share their knowledge of the war years.
We participated in many fun filled, interactive activities from singing to dancing, dressing up, putting out imaginary bombs and preparing for an air raid.
We hope that you enjoy viewing the photographs and videos. A big, big thank you to parents for providing all pupils with such wonderful costumes and authentic World War Two lunches! Diolch yn fawr.
Blwyddyn Chwech had a fantastic time at 'Dangerpoint' in Talacre. We learned all about keeping ourselves safe in the home and whilst out and about on the road, on a bus, on a train and on a bicycle. Thank you to the staff at 'Dangerpoint' for making our time there so enjoyable and to Mrs Hewitt, Mrs Sellers and Miss Turley for giving up their time to accompany us. Diolch yn fawr.
We had a fun time at Elfed High School taking part in Samba music and dance sessions. Diolch yn fawr to the staff at Elfed High School for organising such fun activities for us.
We hope that you enjoy looking at the photographs and watching the videos.
We're working hard already in Year 6!