Croeso i Ddosbarth 2
Welcome to Class 2
Staff
Mrs E Smith - Class teacher
Mrs Catherall - Nursery Nurse - Class 1 and 2
Mrs T Marsden - CSW
Mrs C Davies - CSW
Weekly Events
Tuesday - PE
Monday - Reading books to be returned to school. Library books to go home.
Friday - Library books to be returned to school. Reading books to go home.
Friday - PE
Autumn Term
Autumn Term Events
Tempest individual Photographs - 23/09/2019
Parent/Teacher interviews - 21/10/2019
Half term - 25/10/2019
School re-opens - 04/11/2019
Reception Christmas concert - 11/12/2019
Christmas Party - 20/12/2019
We have been busy creating a colourful patterned necklace for Dr McStuffins. We have been learning to copy patterns, continue patterns and make our very own.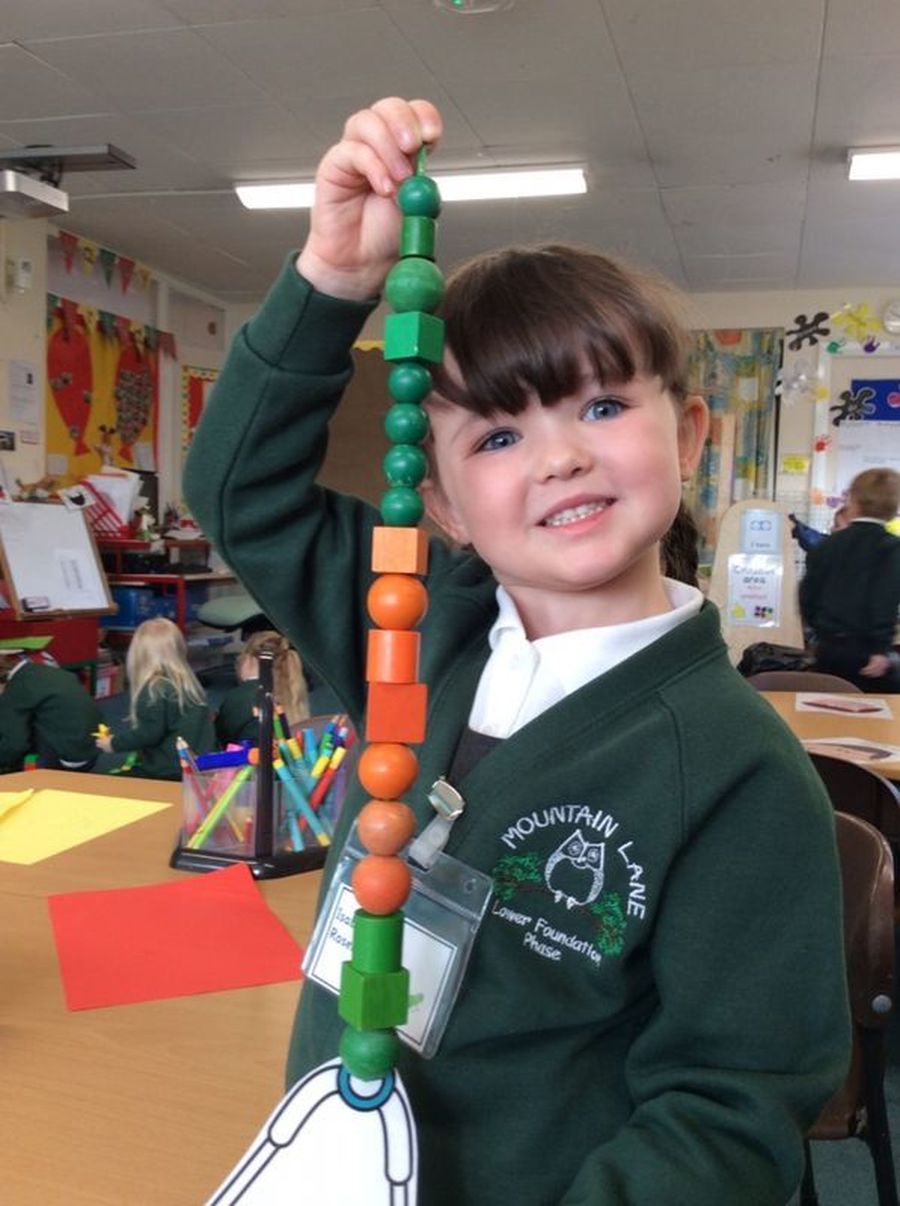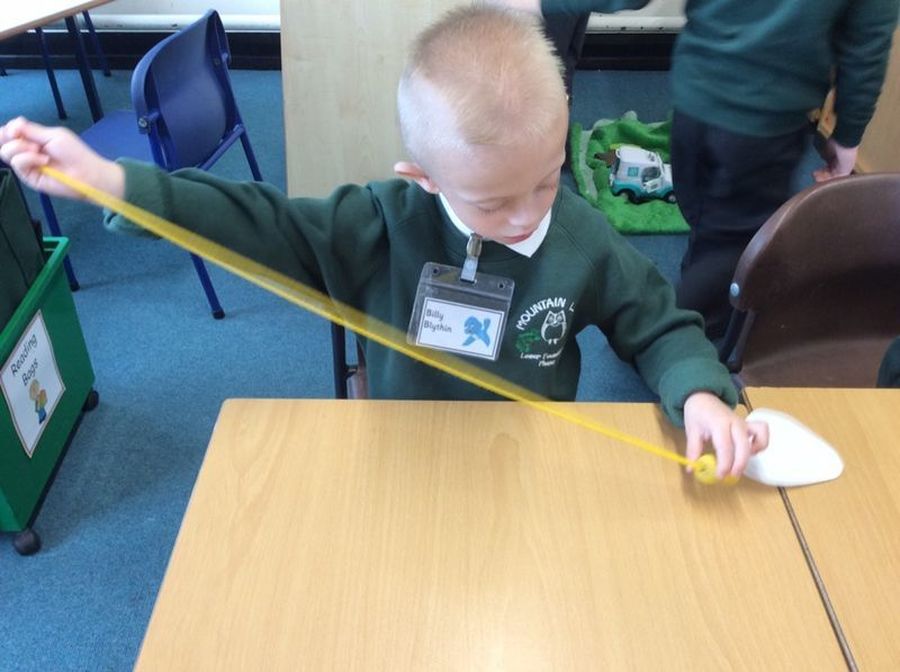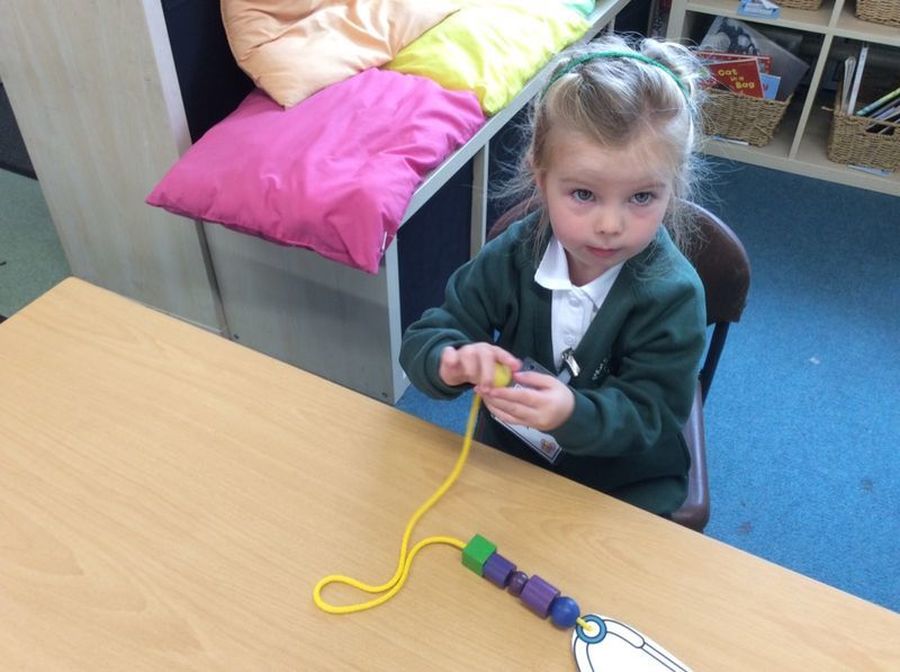 In art we looked carefully at our own faces using mirrors and drew some wonderful self-portraits of ourselves.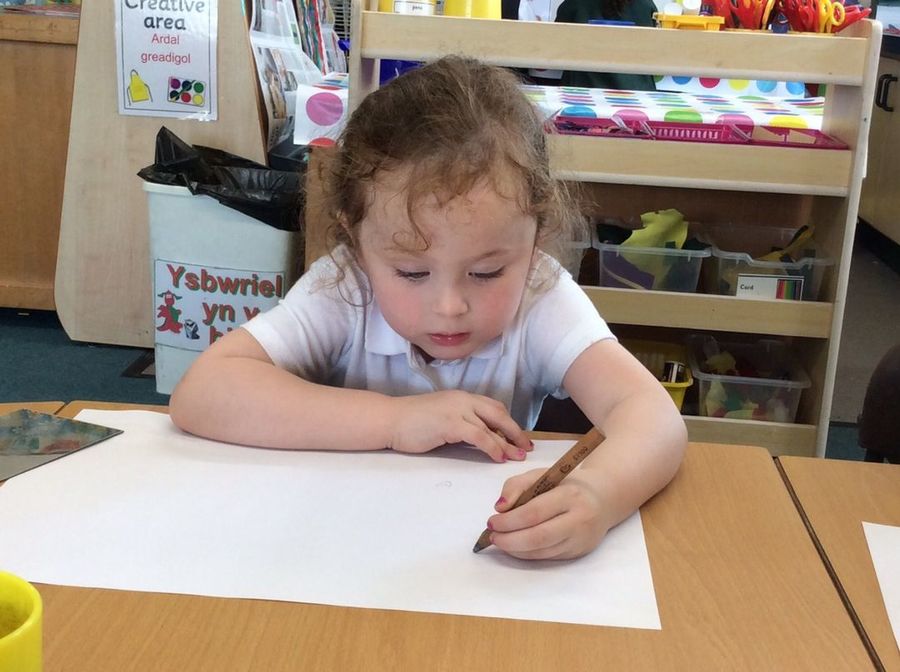 'Fred' the frog has been joining us outdoors and has been teaching us to 'Fred Talk', just like him!!! We decided to build him a new home out of building bricks. He then decided to visit different parts of the garden to collect different objects to put in his house. We carefully listened to Fred talk and collected him lots of different treasures!!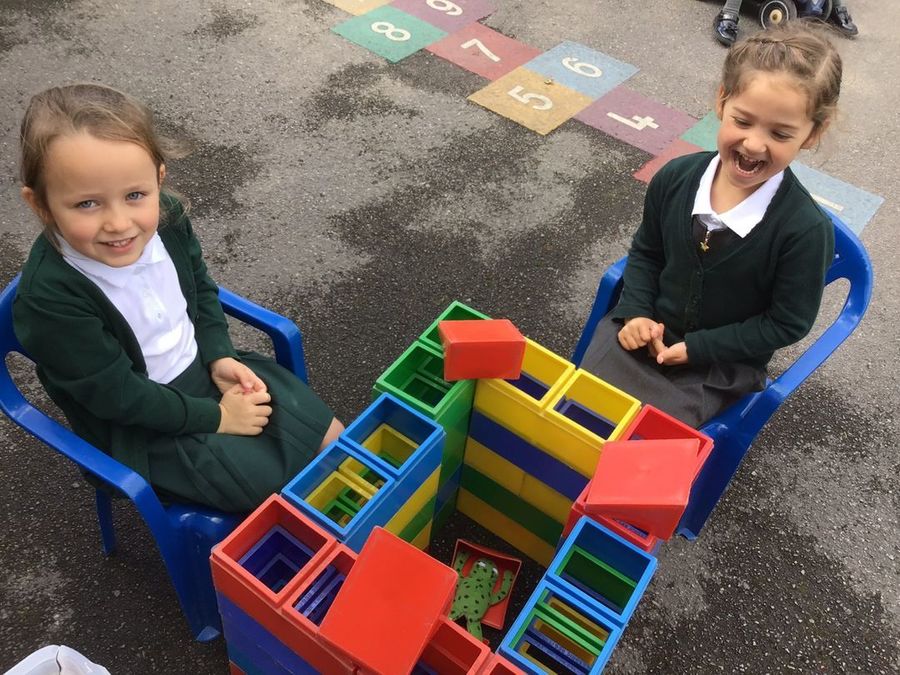 I'm sure you will agree that we all look so very smart in our PE kits. In the hall we have been learning to find spaces and explore different ways of travelling using our feet.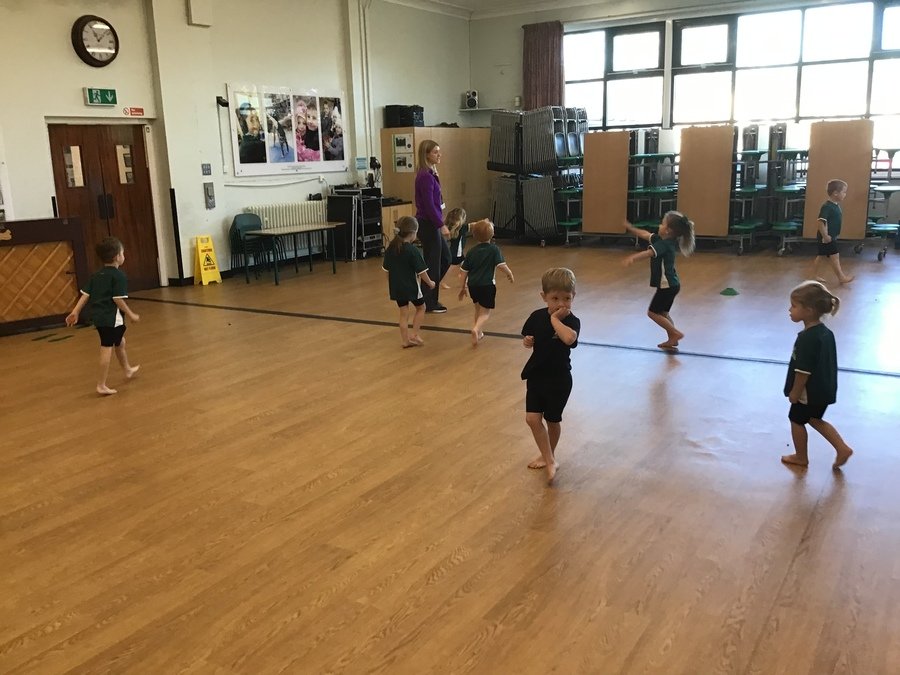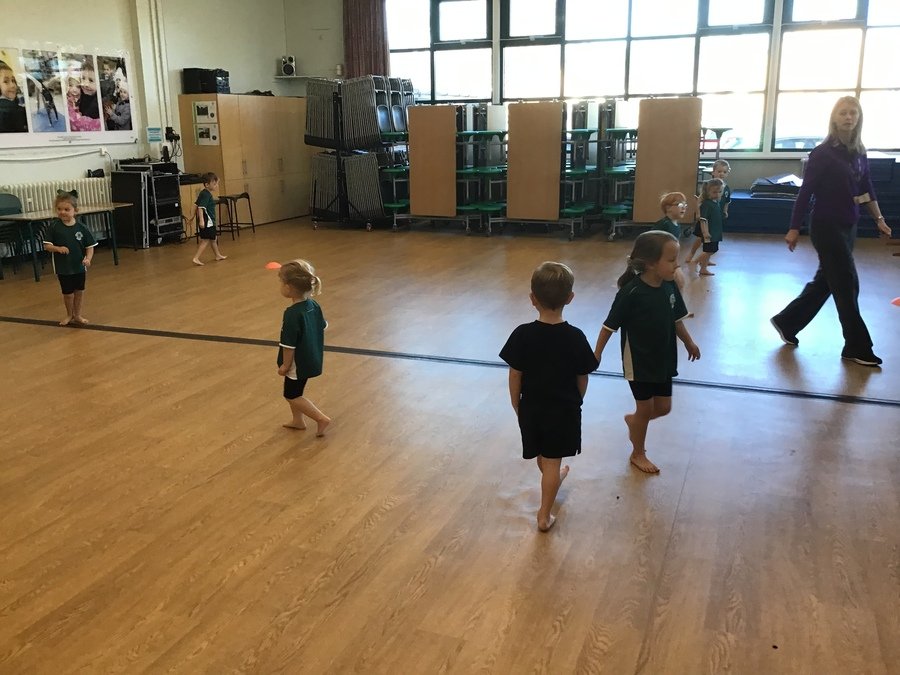 At Snack Time we have been taking turns to be 'Helpwr Heddiw' and have learnt to ask and answer lots of questions in Welsh. These are some of the phrases we have been learning "diolch" (thank you), "croeso" (your welcome), "afal" (apple), "banana" (banana), "dyma ti" (here you are), "esgysodwch fi" (excuse me)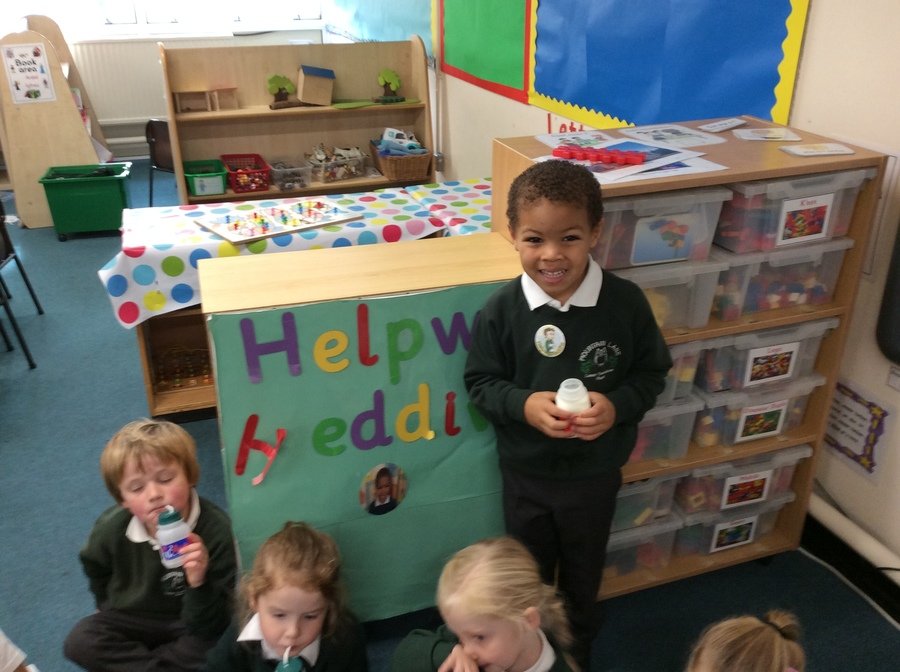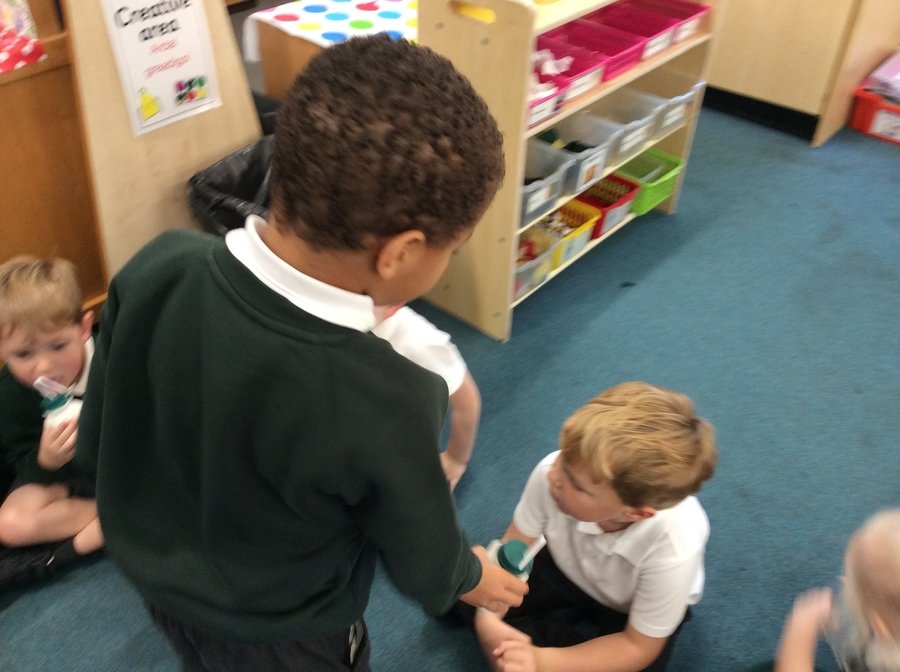 This week we have been exploring our senses. We have been on a listening walk and used an I pad to record all the different sounds we heard.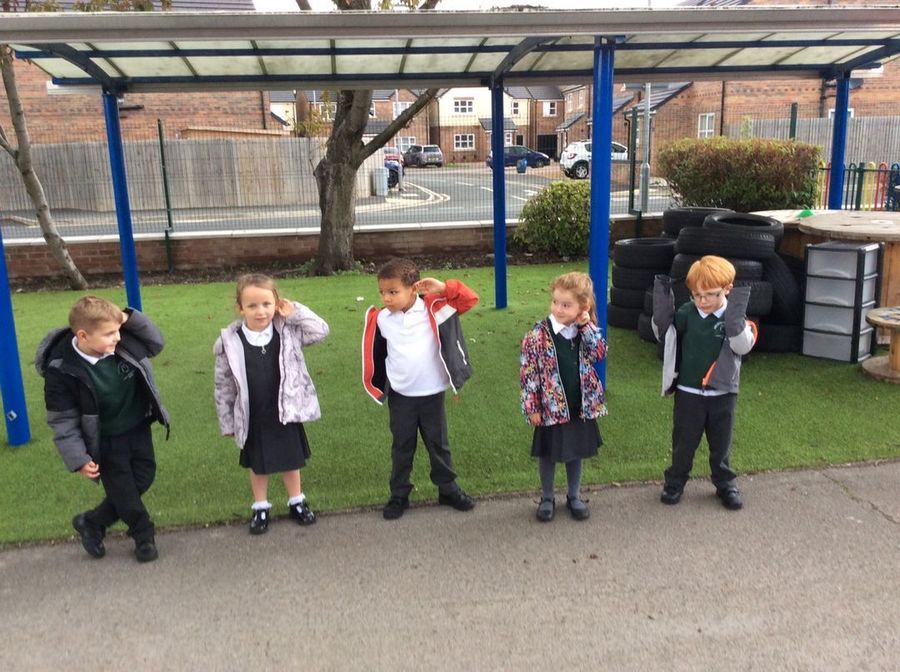 We have been trying so very hard to become much more independent in our personal everyday needs. We have been practicing to fasten our coats before going out to play and also learning how to undress and dress ourselves for PE. It can be so tricky fastening our buttons and zips, but we are all trying so hard!!!
Outdoors we have been copying and creating our very own repetitive pattern using natural materials.
We are learning how exercise is important to keep our bodies fit and healthy and looking at the effects that exercise has on our bodies. In small groups we have been counting how many jumps/hops we can do in a set amount of time. .
We have enjoyed planning our own Sparkle Time in class. Here are a few of the ideas we came up with:-
Using the Tap It's at the Finger Gym area of the classroom we decided to make pictures of our bodies and our faces.
At the painting easel we have been painting pictures of ourselves.
We have been busy taking on different roles in Doc McStuffins Surgery and caring for all the poorly patients..