Croeso i Ddosbarth 8 - Welcome to Class 8
Year 3 staff: Mrs Wilkie (Class 8), Miss Turley (Class 7) & Mrs Walsh (teaching assistant)
Reminders: PE - Monday & Friday, Reading Book - goes home on Friday, returned on Monday - Diolch!
Tymor Y Hydref / Autumn Term
Our Autumn Term topic of 'Dyma Fi!' (This is Me!) is well under way and the children have been enjoying learning about how to keep themselves healthy. We have been learning about how to look after our teeth, what makes up a balanced diet, the importance of exercise and also how to keep our minds healthy. The children have enjoyed participating in regular mindfulness sessions and we have been having a big focus on adopting a 'Growth Mindset', rather than a 'Fixed Mindset'! Here is our 'Change your Mindset' classroom display that we created together.
As part of our 'Dydd Gwener Gwych' (Wellbeing Friday) the children enjoyed producing a piece of artwork in their chosen media in response to music. Some chose to paint in watercolours, while others used felt tip pens or colouring pencils to create pictures and patterns in response to listening to 'Carnival of the Animals' by Saint-Saens. It was a lovely, calm and creative session enjoyed by all! Bendigedig!
Here are some photos ...
Our homework tasks have been a great success this half term with the children enjoying choosing tasks from a given choice linked to our topic. I have been so impressed by the high standard of work produced!
Da iawn, pawb!
One of the most popular choices was to design a dream bedroom - I think there are many budding interior designers in Year 3! Some children chose to make a model of their dream bedroom - some of them even had working lights!! Here is a slide show of some of the models ...
Another popular homework choice was to produce a piece of artwork of a family member or a pet. Here are some of the clay models ...
Leon chose to produce a life size representation of his brother, Alfie - it was like having a new member of the class when he arrived!! Wow!!
I also need to congratulate Freya and Jamie for producing superb healthy living posters. Gwych!
Our class novel this half term has been the very entertaining 'I don't believe it, Archie!' by Andrew Norriss. The children have been building up their skills of paragraphing, writing with speech marks and story sequencing. They were able to put all these skills to the test just before half term when they planned and wrote their own story chapter, but instead of having Archie as the main character, they starred as the main character themselves! Here is our latest 'Language Working Wall' showing our introductory colour coding work that we did on dialogue writing. The children have since found this working wall very useful to refer to when doing their writing.
On the Wednesday before half term we had our 'Dathlu Cymru', a day set aside to celebrate Wales. Some children enjoyed asking for and eating their 'cacen cymraeg' (Welsh cake) at breaktime, as well as designing new Welsh rugby shirts, researching famous Welsh sports people using the chromebooks and doing some 'darllen cymraeg' (Welsh reading) with a friendly buddy from Year 6. Here are some photos ...
The children have been enjoying doing lots of practical activities linked with our new Maths Inspire scheme - a highly acclaimed Singapore mastery based approach. There has definitely been a real buzz about the class during our maths lessons! Here are the children working collaboratively on a maths investigation.
Dosbarth 8 love to sing and this half term we have learnt two Welsh songs to link with our science work of healthy eating. Here are the children having fun performing 'Salad FFrwythau' (Fruit Salad) and 'Y Detectif Bwyd' (The Food Detective) with musical instruments at the end of one of our music lessons. Enjoy!
Remembrance Day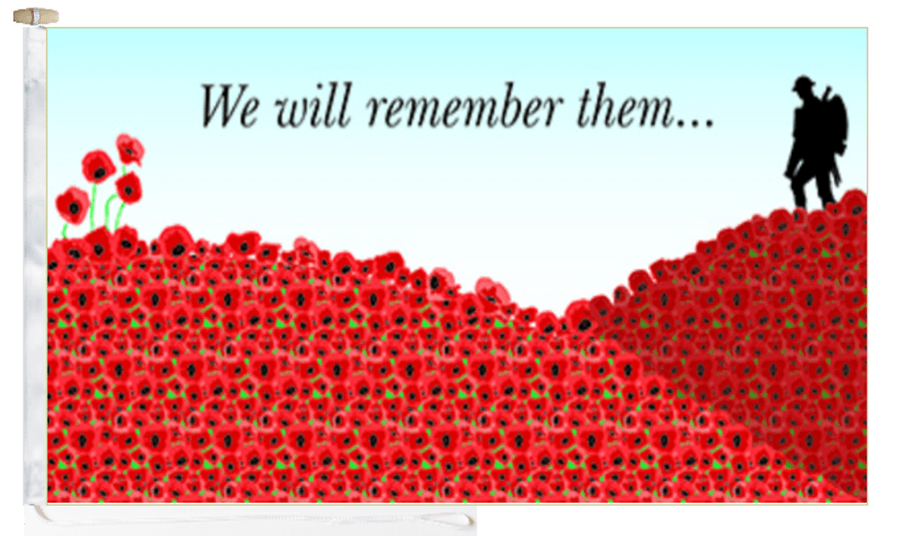 Year 3 had a wonderful afternoon at Elfed High School participating in two Expressive Arts workshops linked to Remembrance Day. Here are some photos and videos of our thought provoking drama and art sessions.
Diolch yn fawr, Elfed!
Children in Need
Here are Dosbarth 8 on Children in Need Day - diolch for supporting such a worthwhile cause.
How many Pudsey Bears can you spot in the picture? ...
2nd half of Autumn Term - Celts & Romans
Our second topic for the Autumn Term is now under way! The children have been busy planning their own activities which they would like to do to link with this topic. We will also be using the 'Mantle of the Expert' approach to teaching and learning this half term which uses imaginary contexts to generate purposeful and engaging learning activities. It all started this week when the children received a fictional email from BBC Wales asking them to create a new Horrible Histories CBBC episode about the Celts and Romans in Wales. Suddenly there was a buzz of excitement around the class especially when Blodwyn Jones, an executive producer from the BBC paid them a visit! The children have been busy working this week as an expert team of producers and researchers, and are looking forward to taking on many roles as the project progresses -script writers, composers of music, prop makers, costume designers, actors/actresses and a TV film crew!!
The children began by brainstorming in groups what makes a good Horrible Histories episode. Here are some of the replies which they jotted down on whiteboards ...
Here are some photos of the children researching information about the Celts and the Romans in their 'mantle' groups.
Before beginning the 'Mantle' the children had fun working in groups to order a historical timeline and they found out when the Iron Age was and when the Romans were in Britain.
The children had lots of fun examining Celtic artefacts - they drew them and wrote about what they were used for. Gwaith gwych, pawb!