Croeso i Ddosbarth 8 - Welcome to Class 8
As we enter our final term in Year 3 our first topic is linked to our whole school 'Our World Week'. Year 3 will be learning all about the country of New Zealand. We will be looking at the location of New Zealand, the Maori culture and language, landscapes in New Zealand, famous artwork and also learning our very own Haka routine!
Following on from this, our new topic for the remainder of the summer term is 'Wanderlust', where we will be looking at different journeys. As part of this topic we will look at journeys on both a local and global scale, why people make specific journeys, transport and the environmental effect of different journeys.
We have lots of fun activities for this topic and also look forward to hearing what the children would like to find out and the activities they would like to complete.

Throughout the term, children will be developing their Language skills through our topic work and linked to our class text 'Journey' by Aaron Becker.

Children will continue to participate in weekly Spelling and Guided Reading sessions. Weekly spelling tests will be sent home on a Monday, we would appreciate you support in helping your child to learn their spellings in preparation for the following Monday. Reading books are sent home on a Friday and should be returned when completed.

*Keep an eye on the website throughout the term for pictures and information about what we have been up to!*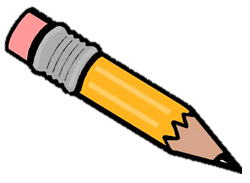 Homework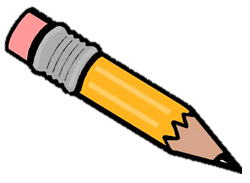 Here is the Homework grid for the Summer term. Please complete the Language, Literacy and Communication tasks weekly as well as the Mathematics and Number activities. Choose two other activities to complete and upload a picture of your work to Seesaw by Monday 4th July 2022.
PE Sessions/Kit/Forest School
Children in Year 3 will take part in Swimming and Cricket sessions during the first half of the Summer term.
Year 3 P.E. sessions will take place on Monday, Tuesday and Friday.
On your child's P.E. day, we are asking that they come to school in their kit. Due to the colder weather, children are invited to wear tracksuits along with their Mountain Lane PE t-shirt as PE sessions will take place outside.
Whilst we understand that earrings need to be left in for a number of weeks following the initial piercing, we would appreciate your support in ensuring that, following this period of time, earrings are removed. Please provide your child with plasters/tape to cover earring during PE lessons if your child has had his/her ears pierced during the summer break and cannot remove them yet.
We are also hoping to visit the forest area during the term and we will communicate with you when such sessions are due to take place, to ensure that the pupils come to school prepared, in the appropriate attire.
As part of our Eco Schools project for this term we have been looking at traffic in the local area. We were kindly lent a speed radar gun from Buckley Town Council and we went out to collect information on whether residents were adhering to the 20mph speed limit in Buckley. Back in class we created graphs of the data collected and designed posters to try and encourage residents to stick to 20mph.
We enjoyed visiting the Deva Roman experience centre in Chester where we learnt lots of information about The Romans and became soldiers for the day!
We had lots of fun creating our own Celtic weaving patterns, Celtic broaches and Celtic roundhouses as part of our 'Brave' topic!
We went into the woodland area and imagined we were Iron Age Celts for the afternoon, hunting for our food! We collected the data and created tally charts. Back in class we will represent our data in graphs.
Here are some pictures of our Celtic Tri-Spiral art we created out of clay as part of our 'Brave' topic!
Here is our Character description Learning Journey. We explored the features of character descriptions before planning and creating our own character description for the 6th golden ticket winner in Charlie and the Chocolate Factory!
We have enjoyed learning about different energy as part of our topic. We have looked at wind energy and discussed different facts and opinions. We located wind farms in Wales and created a google slide of our findings.
Here are some pictures of what we have been up to as part of our Eureka! Topic this term......
Year 3 Mindfulness Extra Curricular Club- Autumn term
Latest Mountain Lane Calendar Events
Summer Holiday

21

Jul

2022
Staff Training Day

01

Sep

2022
Staff Training Day

02

Sep

2022
School Opens to Pupils

05

Sep

2022