Tymor yr Hydref - Summer Term 2022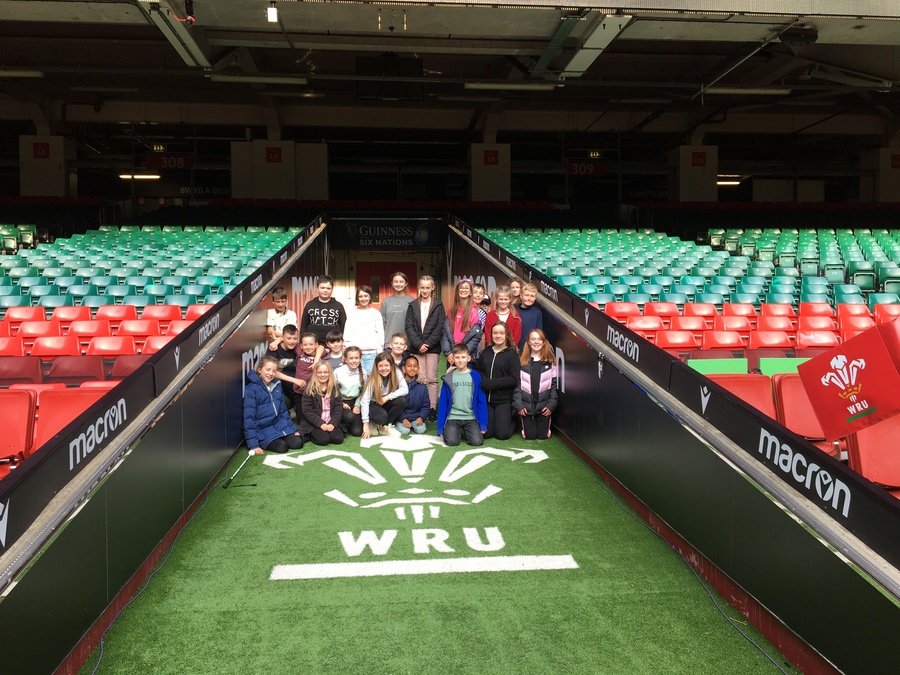 Croeso! This is you last term here at Mountain Lane. Let's make it an enjoyable and memorable one!
This term Year 6 pupils will be learning about 'Newid/Change'. Pupils started off this term by being given the opportunity to voice their ideas and suggest activities that they would enjoy in order to develop key skills within the six Areas of Learning and Expertise (AoLEs). We are thoroughly looking forward to putting their ideas into action.
We will begin our topic reading the class text 'Windrush Child' and using it to inspire writing, drama, science investigations and more. We will also being looking at mini topics within our main topic, looking at how the world around us has changed over the years. We will be looking at current and relevant issues such as the refugee crisis, BLM and diversity. Children will also focus on their next big step to High school, they will complete transition activities as well as being given the chance to look back at all of the memories they have made here at Mountain Lane, and celebrate the progress they have made.
Children will also be getting ready for our Leavers production which will take place at the end of the school year. They will finally get their time to shine on the stage and put on a sow for all of their parents. We are really looking forward to a night of acting, singing and dancing and making it an evening for all to remember.
French Lessons
In line with the 'Curriculum for Wales', Mountain Lane's Year 6 pupils have collaborated with Elfed High School's language department, and will be receiving monthly French lessons on a Wednesday afternoon. We are thrilled and so grateful for the sharing of expertise and we cannot wait to get started! Merci, Elfed High School!
Here are some photos from our recent trip to Cardiff
Take a look at our wonderful Remembrance Day artwork
Reading Books / Reading Walls
In an effort to continually improve our systems and practices in school we have decided to change the way we organise our 'Home-School Reading' in Years 3 - 6.
This week, the children will be bringing their reading books home following assessments from their new class teacher. Moving forward they will not be given a target number of pages to read weekly, instead we ask that you read consistently - little and often - with your child and that once they have finished the entire book they return it to school.
The children will also be bringing home a new reading card with their book. This will show the title and date the book was given. Once you have completed the book we ask that you sign and date to show when it was completed and then returned to school. There will be no set day for returns but new books will be given at the end of the week.
If your child does not bring home a school reading book, you may find they have moved onto a 'Reading Wall'. The reading wall aims to provide the opportunity and encourage children to read a wide variety of texts independently. We politely ask that you ensure you sign and date when the task has been completed at home.
PE Sessions / Kit / Forest Schools
Pupils in Year 6 will take part in netball and football sessions during this half term. Children may wish to bring in skin pads for their football sessions. Year 6 PE sessions will take place on Tuesday and Thursday afternoons.
On your child's PE day, we are asking that they arrive at school in their kit. Due to the cooler weather, pupils are invited to wear tracksuits and although this does not need to be the Mountain Lane tracksuit, we ask that they are dark in colour.
Year 6 children will also visit the school forest for outdoor learning opportunities when appropriate. Teachers will communicate with children and parents when such sessions are due to take place, to ensure that the pupils come to school prepared, in the appropriate attire.