Tymor yr Hydref 2019 - Autumn Term 2019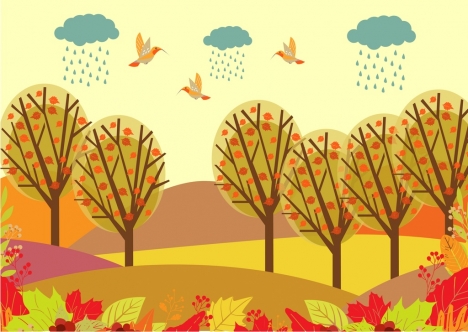 This term our topic is 'Blitz and Pieces!' Prior to the summer holiday during moving up morning, pupils were provided with the opportunity to suggest activities that they would like to complete based upon this topic title. We have been busy during the holiday compiling their suggestions and these have helped us to create a new medium term plan for the term. We are very much looking forward to carrying out activities suggested by the pupils.
As part of this topic pupils will be taking part in a World War Two day where we again hope to invite 'Company K' into school. I am sure that this experience will enhance the pupils' understanding of what life was like during this historical period. Further details of the day will be sent out within the next few weeks.
P.E.
Pupils in Year 6 will take part in netball and football sessions during this half term. Please ensure that pupils have shin pads in school for their P.E. lessons. P.E. kit requirements are as follows:
Black shorts, black Mountain Lane T-Shirt (or the new green style shirt), trainers and shin pads.
Homework
Pupils will be provided with a sheet which contains various tasks which they can choose from to complete during this term. Reading Walls and reading books will be sent home on Fridays and should be returned by Tuesday of the following week. Year 6
Extra Curricular Activities
Pupils in Year 6 are encouraged to participate in a range of Extra-Curricular activities. Please refer to the Extra-Curricular Bulletin for further details regarding days and times, please note that we do encourage pupils to attend more than one club.
It is important to ensure that all children are aware that inappropriate behaviour during the school day may disqualify them from taking part in Extra-Curricular activities. We view our Extra-Curricular programme as a series of additional lessons and our usual expectations of behaviour continue to apply during these sessions.
We had lots of fun on National Poetry Day writing poems of Movement and Simile with Francesca Kay.
We have been working hard with our Learning Partners to co-craft and edit letters that we have written about Kindertransport evacuees. We took it in turns to work on each other's book, providing feedback and suggestions for improvements. Our letters were then typed up on Google Drive.
We had lots of fun at Elfed High School when we took part in a music and dance workshop. We used 'Boom Whackers' to play a tune and learnt how to dance the Samba! Many thanks to the staff at Elfed High School for the fantastic opportunity! We hope that you enjoy watching the videos and looking at the photographs below.
Year 6 have enjoyed their visit to Dangerpoint in Talacre. During the day they learned all about how to keep themselves safe both in the home and the community. Many thank to the staff at the centre and to the parental helpers who accompanied us on the visit. Diolch yn fawr.
World War Two Day!
We had lots of fun learning all about life during World War Two in Britain. We carried out lots of activities including learning about daily exercise routines, putting out bombs and finding out all about rationing. We hope that you enjoy looking at the photographs and videos.